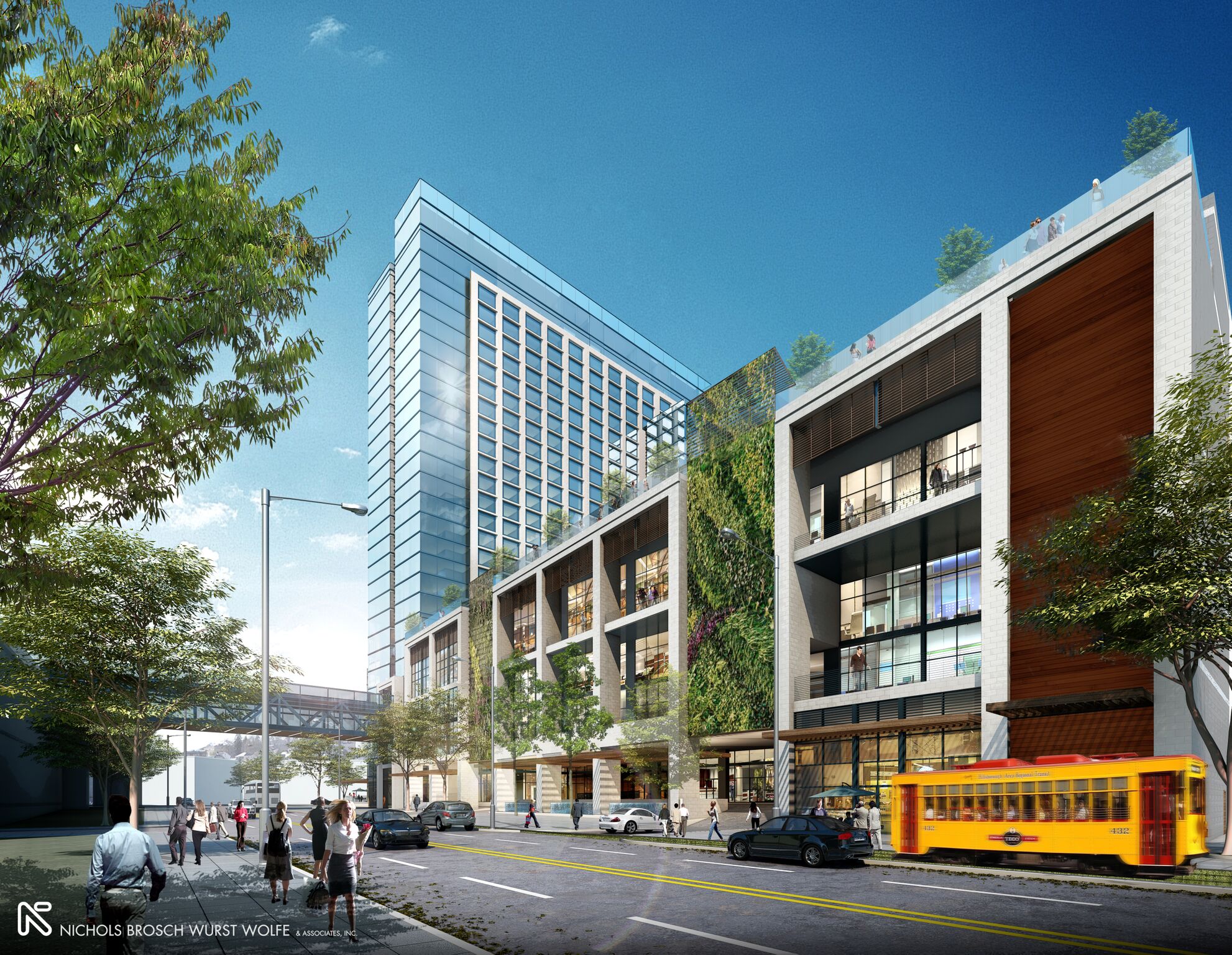 The developer behind Water Street Tampa unveiled its plan for the project's public spaces Thursday, saying that once complete the historic area "will be reborn as the heart and spine of the community."
Strategic Property Partners has in the past touted the nearly 9 million square feet of indoor space in the $3 billion development, which will bring Downtown Tampa its first new condominiums and office towers in years, as well as luxurious amenities including a top-tier Marriott "EDITION" hotel.
But SPP, a partnership between Lightning owner Jeff Vinic and Bill Gates' Cascade Investment, said its vision for the 50-acre waterfront district is based on around the "philosophy that thoughtfully-designed buildings are only as good as the spaces between them that people will experience every day."
"The public spaces woven throughout the Water Street Tampa neighborhood are a key design focus for us. We have given a tremendous amount of thought to how these spaces will be experienced — how we will make it easy and inviting to walk throughout the broader neighborhood, how we will make it comfortable to dine outdoors year-round, and how to create spaces for our neighbors to engage with one another in the community," said SPP CEO James Nozar.
"Because of this special emphasis, we designed the public spaces first, and the buildings second. Water Street Tampa has been specifically designed to offer people a variety of experiences and spaces meant to be enjoyed by anyone, from those who live and work in the neighborhood to those who are visiting or passing through."

SPP said three design tentpoles guiding the design phase for Water Street's 13 acres of public spaces were revealing and improving connections between the new development and nearby neighborhoods such as Harbour Island and the Channel District; prioritizing pedestrian comfort by planning for extra-wide, shaded sidewalks and plenty of lighting while designing roadways with a pedestrian- and cyclist-first approach; and providing a diverse selection of public spaces, including wide open stretches of greenery, an assortment of outdoor seating, and plenty of outdoor cafes and retail kiosks.
Among the specifics, SPP is planning to plant more than 650 trees, including a double row of mature Live Oak trees to provide a canopy along a 45-foot-wide landscaped promenade on Water Street Tampa's eastern side. And those glancing through the filtered light toward the rooftops will see lushly landscaped green roofs thanks to an innovative centralized cooling facility that will eliminate the need for large rooftop cooling towers.
Construction on the cooling facility is underway, and SPP said it's already started sourcing the Live Oak trees to ensure they'll be mature when the promenade portion of the development is complete in the fall of 2020.
To bring that vision to fruition, SPP and master planner Elkus Manfredi Architects have brought on Cambridge-based landscape architecture firm Reed Hilderbrand as the master landscape architect. But they won't be handling the job alone — EDSA, Nelson Byrd Woltz, Raymond Jungles, Madison Cox Associates, Coen + Partners, David Conner + Associates and OJB will bring a diversity of style to the many individual public spaces interspersed throughout the development.
"These design teams all bring a wealth of experience, varied perspectives and practical knowledge that will shape a comfortable and engaging public realm within Water Street Tampa," Nozar said. "Our plan for Water Street Tampa builds on decades of insights into what makes city neighborhoods work, working within the context of a modern lifestyle in Tampa."