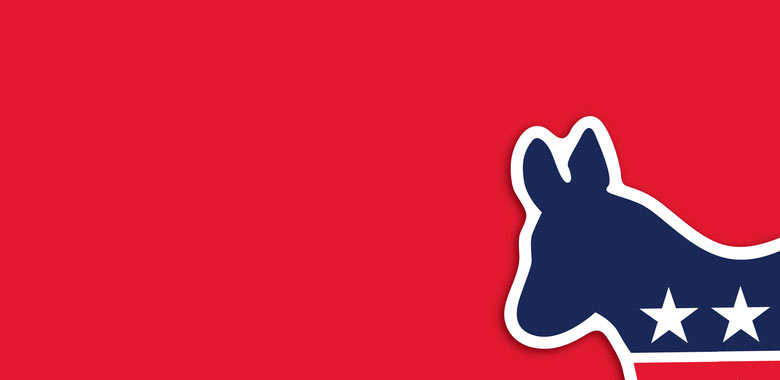 Republican gubernatorial candidates Adam Putnam and Ron DeSantis squared off in their first debate Thursday night and within minutes of the 6:30 p.m. start time, Florida Democrats had a lot to say.
That has a lot to do with the first question of a debate dominated by national issues rather than Florida-centric ones addressing the wedge issue to end all wedge issues: Abortion.
Now that President Donald Trump is slated to get a second Supreme Court appointment, Democrats fear — and many Republicans hope — that the issue can be relitigated in the nation's high court.
The Florida Democratic Party spelled out those fears 10 minutes into the Republican debate with an email saying that if SCOTUS overturns Roe v. Wade, "Adam Putnam and Ron DeSantis would lead Florida's war on women."
"Both candidates have spent their careers attacking women's health and aligning themselves with some of the most anti-choice organizations in the country. And as governor, if the Supreme Court overturns Roe v. Wade, either candidate would likely sign legislation that would attack women's health — and outlaw abortion in Florida," FDP said, backing up their statement a truckload of links to articles detailing the two Republicans' anti-choice records, including that both Putnam and DeSantis receiving 100 percent ratings from National Right to Life.
Former Congresswoman Gwen Graham, a Democratic candidate for Governor, echoed FDP in a series of tweets shortly after the debate started.
In the first question of their Fox News debate, @AdamPutnam and @RonDeSantisFL confirmed our deepest fears: if one of these men is the next governor of Florida, abortion could be illegal in our state within the next year

— Gwen Graham (@GwenGraham) June 28, 2018
Her campaign used those quotes in a post-debate news release touted her as the "only candidate in the seven-way race for governor with a legislative record of defending a woman's right to choose," as well as her 100 percent rating from Planned Parenthood and endorsements from EMILY's List and Ruth's List.
Also on blast were the Republican candidate's stances on guns, which have dominated much of the rhetoric in the Democratic race ever since the Feb. 14 mass shooting at Marjory Stoneman Douglas High School, not to mention the mass shooting in Annapolis, MD, just hours before the debate.
Both candidates cast the blame for MSD on everything but the tool that carried it out, but Tallahassee Mayor and Democratic gubernatorial candidate Andrew Gillum, who often touts his successful court battle with the National Rifle Association on the campaign trail, didn't need to wait to reheat Putnam's most famous statement of the campaign season to date — that he's a "proud NRA sellout."
You know what we don't do in Florida, @adamputnam? We don't sell out to the @NRA. Not when people die everyday from gun violence. Not when kids are doing mass shooting drills in schools. https://t.co/tLJOPdqixr

— Andrew Gillum (@AndrewGillum) June 28, 2018
Orlando-area businessman Chris King also seized on his Republican rivals' comments on guns, blasting Putnam specifically for his comments on the shooting du jour.
Thoughts and prayers. Unacceptable.

Florida deserves a Governor who is unafraid to say enough is enough. It is time for action. https://t.co/zQFkRdPBwX

— Chris King (@ChrisKingFL) June 28, 2018
The Guv hopeful followed up after the debate wrapped with a statement lamenting the debate's focus on the president, whose name popped up in many questions and nearly every response of the evening.
"Adam Putnam and Ron DeSantis just spent 60 minutes one-upping each other on who's the bigger Trump sycophant. From their NRA loyalty oaths to their fantasyland ideas to ban so-called 'sanctuary cities' in Florida (of which there are none), the first Republican debate wasn't a race to the right — it was a race to the bottom," he said.
Former Miami Beach Mayor Philip Levine, who sits atop most polls in the five-way Democratic primary, hit his GOP opponents for their focus on blaming Barack Obama for everything from health care to, as Putnam asserted, the degradation of political discourse.
https://twitter.com/MayorLevine/status/1012477500767768578
Most Democrats admonished Putnam and DeSantis for going "Full Trump" at the debate, and FDP chair Terrie Rizzo was among them. Her post-debate statement wasn't one of frustration, however, but one of confidence and anticipation of Election Day.
"After tonight's debate, I've never been more confident that Democrats will retake the Governor's Mansion in November. This debate was a right-wing circus brought to you by Fox News and inspired by Donald Trump. Before a nationwide audience, Adam Putnam and Ron DeSantis made clear that they only have one message: Trump, Trump, Trump," she said.
"Both DeSantis and Putnam failed to substantively discuss issues they will have to address as Governor of Florida — like public education — and instead focused on divisive and demagogic rhetoric. In stark contrast to the Republican gubernatorial campaigns, Florida Democrats are standing up for public education, affordable health care and an economy that works for every one of us — and that's why we are confident of victory in November."