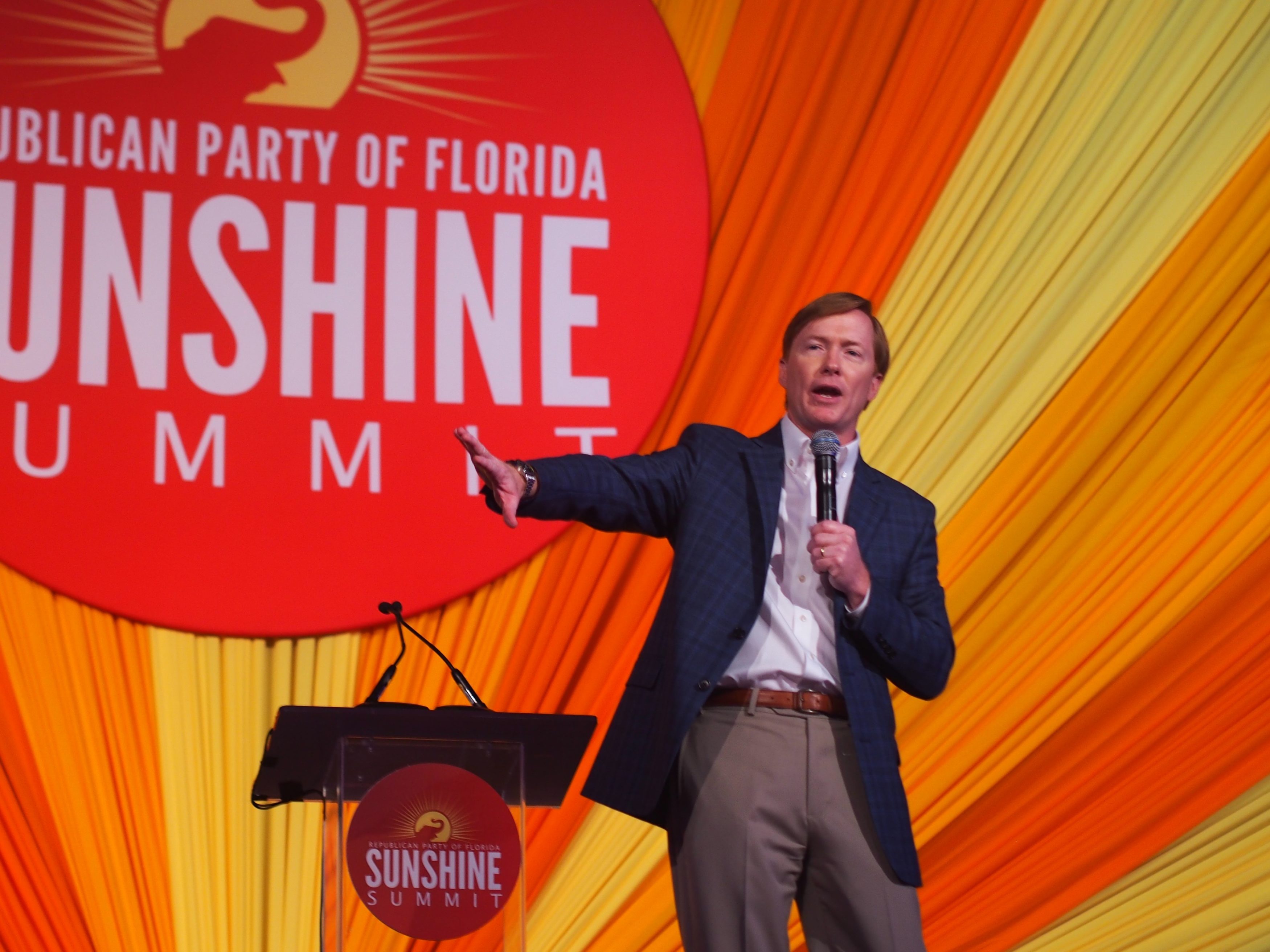 Adam Putnam returned to his "Florida First" agenda at the Republicans' Sunshine Summit Friday pressing for a state that "innovates things, grows things, manufactures things" and vocational education to support it.
The day after the Sunshine Summit hosted the FOX News Florida Republican gubernatorial debate that almost entirely focused on national issues, Putnam almost never mentioned the debate or his opponent, U.S. Rep. Ron DeSantis, at least not by name. However, he did find the need to re-state what had become the dominant message of Thursday night's debate: full support for President Donald Trump.
Yet instead of contrasting with DeSantis, Putnam instead went after Democrats, as if looking beyond the August 28 Republican gubernatorial primary.
"The left is dedicated to taking over our state," Putnam warned.
"It is for one reason and one reason only: they are focused solely on defeating our president when he runs for re-election in 2020 and we can't let that happen," Putnam continued. "Don't give them back the mansion. Don't give them the Legislature. Let us keep the cabinet and let us keep the good times rolling for the state of Florida."
In his speech Friday at the Republican Party of Florida's summit at the Gaylord Palms Hotel, Putnam briefly made an exception, going after DeSantis, not by name, but by reputation, as someone who doesn't spend much time in Florida and doesn't know Florida issues.
"We need a governor who knows our state; knows every corner of our state from Perdido Key to the Dry Tortugas;who doesn't need a map or GPS to get around; who knows our schools, the difference between a school district like Hamilton County, which has only two schools in the whole county, and some of the biggest districts in the country," Putnam said.
Putnam pushed his plan to reintroduce vocational education into middle schools and high school to prepare skilled graduates, who can get higher-paying jobs.
He credited Florida's low crime rate, at a 37-year low he said, to minimum sentencing, protection of Second Amendment rights, and "plenty of room in the prison system to keep evil people behind bars."
Beyond that, Putnam made it clear the big challenge was staving off Democrats' most extreme ideas, such as making Florida a sanctuary state, raising taxes.
"That is not a direction Florida wants to go. But folks, complacency is not an option," he said.
And he warned against the potential for Democrats with California billionaire Tom Steyer's announcement that he would donate $1 million to Tallahassee Mayor Andrew Gillum's Democratic gubernatorial effort, joining  the $500,000 provided by New York billionaire George Soros.
"That's what's at stake," Putnam said.