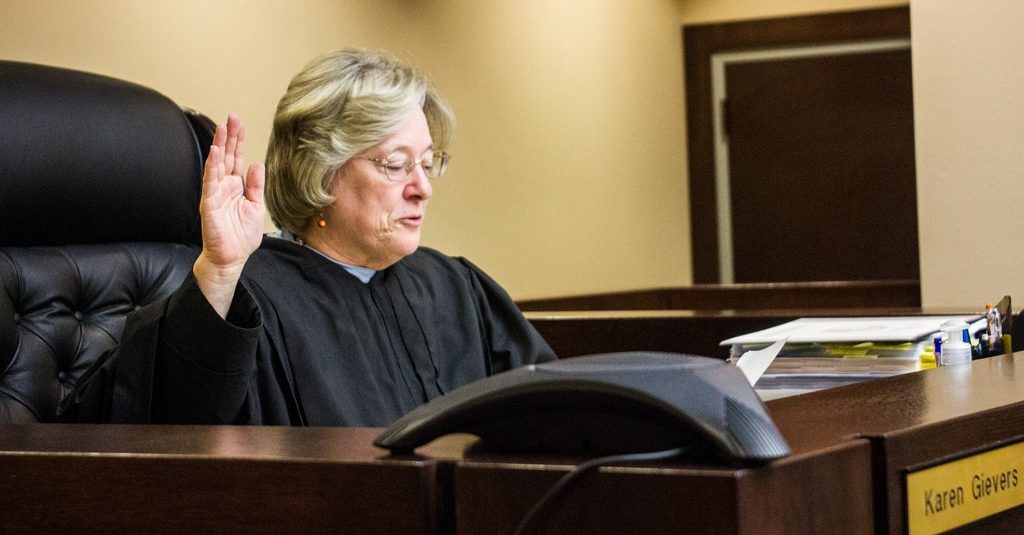 An appellate court delivered the equivalent of a judicial smackdown Tuesday following its decision last month to reinstate a delay on the effect of a lower court's ruling that medical marijuana can be smoked in Florida.
A unanimous three-judge panel of the 1st District Court of Appeal (DCA) issued a 5-page order calling Circuit Judge Karen Gievers' ruling to allow patients to smoke pending appeal "an abuse of discretion."
The state's appeal after Gievers' decision had placed an automatic stay, or hold, on the ruling pending review.
Gievers lifted that stay. She found that the ban – written into state law – violates the constitutional amendment on medicinal cannabis, passed by 71 percent of voters in 2016.
But the appellate judges said the smoking plaintiffs "have not shown that compelling circumstances exist to support the order vacating the stay in this appeal," nor have they "sufficiently demonstrated a likelihood of success on the merits."
That also counters Gievers, who previously said "there is no likelihood of success" by the state on appeal.
The 1st DCA left the door open, however, saying in a footnote that Tuesday's move "do(es) not intend to preclude full review of the issues on appeal."
John Morgan – the Orlando attorney, entrepreneur and medical marijuana advocate behind the 2016 amendment – organized the smoking ban lawsuit. Smoking was outlawed by lawmakers and Gov. Rick Scott in an implementing bill approved last year.
The plaintiffs include Cathy Jordan, a woman with Lou Gehrig's disease who has testified she wouldn't be alive but for smoking marijuana.
The suit is against the Department of Health, which regulates the drug through its Office of Medical Marijuana Use.
Morgan has called on Republican Gov. Rick Scott, now running for U.S. Senate, to drop further court challenges of Gievers' ruling.
And he has since said he's "going to look at starting a fund" toward an initiative to legalize marijuana, including recreational use, on the 2020 ballot.
Attorneys in the smoking case and in a separate case brought by Joe Redner — the Tampa strip club mogul who won a decision allowing him to grow and juice his own medical marijuana — had asked the state's Supreme Court to take over the appeals. Those requests were denied.
"This is not surprising and why it should go to the Supreme Court now," Morgan tweeted in response to the latest ruling. "It's not a matter of if but when. So why waste taxpayers money. Vacating a stay is impossible. This issue will haunt @FLGovScott in November when his 'stay' will be over!"
Tuesday's order was by a unanimous three-judge panel of Joseph Lewis Jr., Lori S. Rowe, and M. Kemmerly Thomas.
https://cloudup.com/cr_-UW-3UB9
Last updated on July 3, 2018