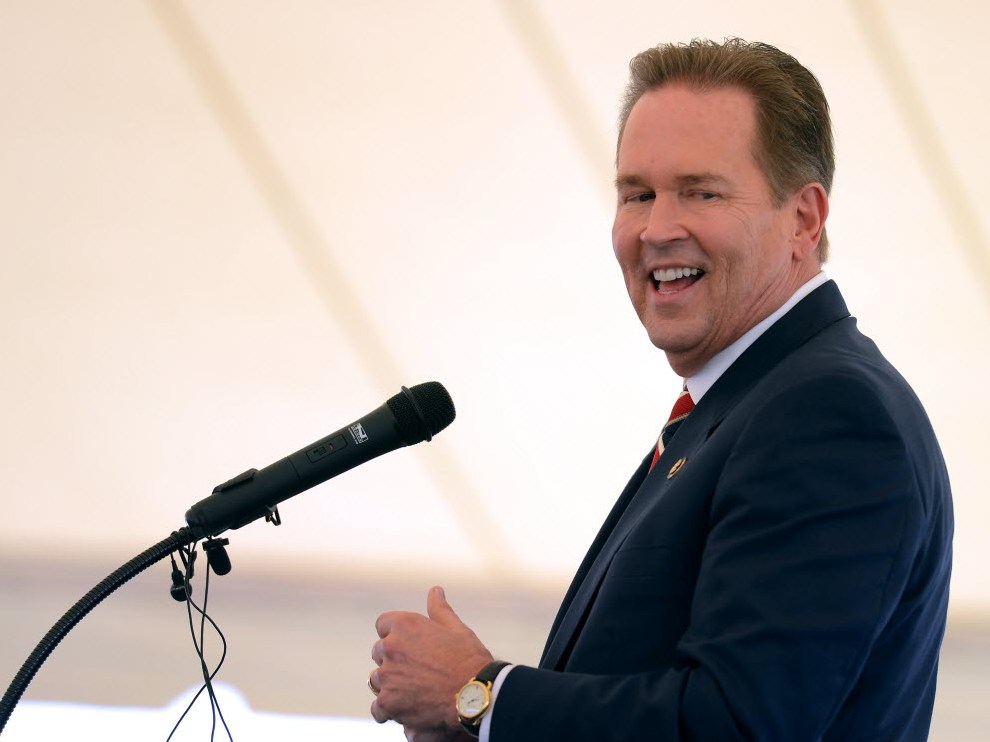 Republican U.S. Rep. Vern Buchanan raised more than $640,000 over the last three months for his re-election campaign in Florida's 16th Congressional District.
"Vern's independence and effective record of achievements fighting for seniors, children, veterans and middle-class families are why so many in Southwest Florida are proud to call him their congressman," said Max Goodman, Buchanan's campaign manager.
Buchanan's second-quarter report is not yet viewable on the Federal Elections Commission website, though his fundraising total beats his Q1 haul by $170,000. The campaign said it had about $2.5 million on hand at the end of the quarter.
The sixth-term congressman had the same on-hand total at the end of the first quarter, so Q2 spending totals will likely match the fundraising tally. Some of that money went toward a pair of campaign ads, the first touting Buchanan as an "independent leader" in Congress, and the second focused on his record combatting the opioid epidemic.
Challenging Buchanan this cycle are Democrats Jan Schneider and David Shapiro, neither of whom have announced their Q2 fundraising numbers. Shapiro, a Siesta Key attorney, is the frontrunner with about $500,000 banked at the end of Q1 compared to $80,000 for Schneider.
Buchanan's fundraising announcement also saw his campaign trumpet CD 16's Republican lean — it voted plus-11 for President Donald Trump — without ever using the word Republican. The campaign has avoided mentioning Buchanan's political party in its messaging, including the TV ads.
While the district has been a safe Republican seat in past elections, University of Virginia political scientist Larry Sabato's Crystal Ball moved CD 16 from "Safe Republican" to "Likely Republican" in March, calling it a "deep sleeper Democratic target."