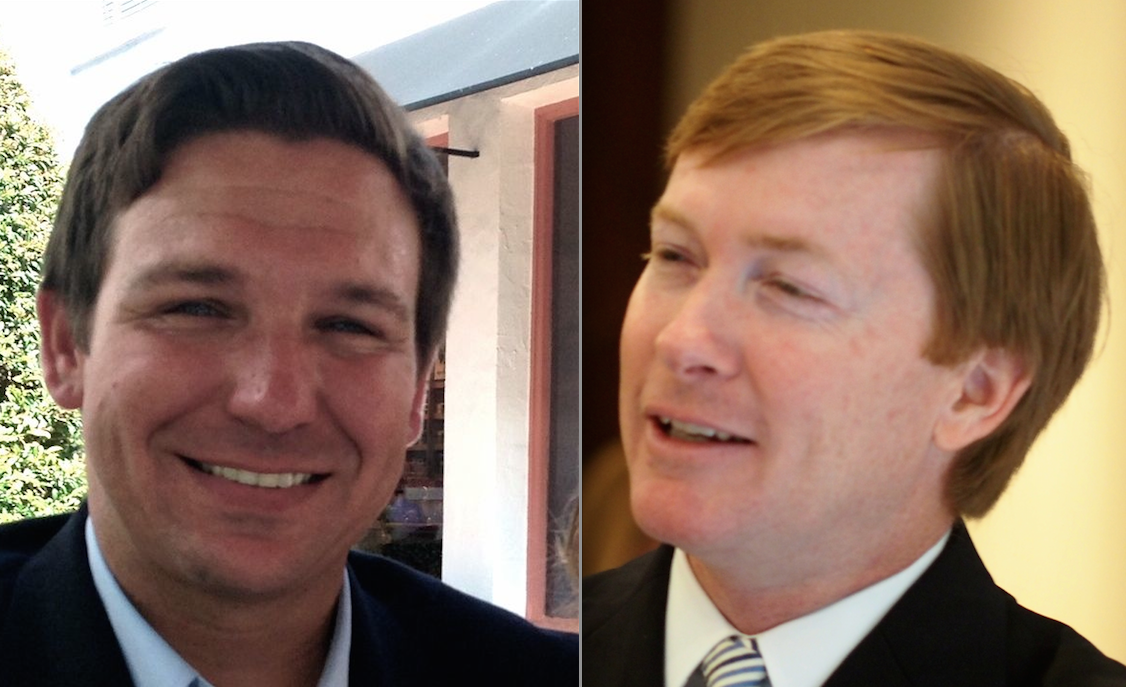 A new poll is challenging the conventional wisdom that Adam Putnam leads Ron DeSantis in the Republican gubernatorial primary, showing DeSantis with a 17-point lead.
Is this new poll a sign of a big change? Or a mere outlier?
The survey shows DeSantis earning 43 percent of support among Republican primary voters. Putnam pulls in 26 percent, with 25 percent undecided. No other Republican candidate earned more than two percent support.
The poll was conducted by Remingtion Research Group on behalf of the Tenth Amendment Project. Nearly 2,900 Republican primary voters were surveyed from July 2 to July 5, shortly after the candidates' recent debate, which aired on Fox News. The margin of error given was 1.84%.
"The latest survey of Republican primary voters in Florida shows the race continues to be a two-man contest between Ron DeSantis and Adam Putnam," said Remington Research Group President Titus Bond.
"DeSantis has seen a dramatic increase in ballot share while Putnam's support has been static."
Remington's track record is questionable, however. The group earns just a "C" rating from FiveThirtyEight's comprehensive pollster ratings, putting them toward the bottom of the list.
Those ratings are formulated by judging the pollster's methods, as well as its past predictions as compared to actual election results. A "C" rating calls into question Remington's accuracy.
And indeed, a 17-point lead for DeSantis would fly in the face of other pollsters' recent findings.
In fact, Remington's findings are the inverse of two recent polls from last month, with surveys from both NBC News/Marist and the Florida Chamber of Commerce showing Putnam up 17 points instead.
A recent internal poll by the DeSantis campaign also showed him with a huge lead over Putnam. 47 percent backed DeSantis, 28 percent supported Putnam, and 25 percent were undecided.
The DeSantis campaign points to increased support by President Donald Trump, who has endorsed DeSantis, as well as a ramping up of their advertising as possible explanations for DeSantis pulling ahead. Internal polls, however, are notoriously faulty as well.
That's not to say that the race hasn't changed since previous outside polls were released, or that the debate performance of DeSantis may have changed some voters' minds. But as of now, this poll appears to be an outlier when it comes to outside evaluations of the race.
Only time, and more polling, will tell if it's a sign of something more.