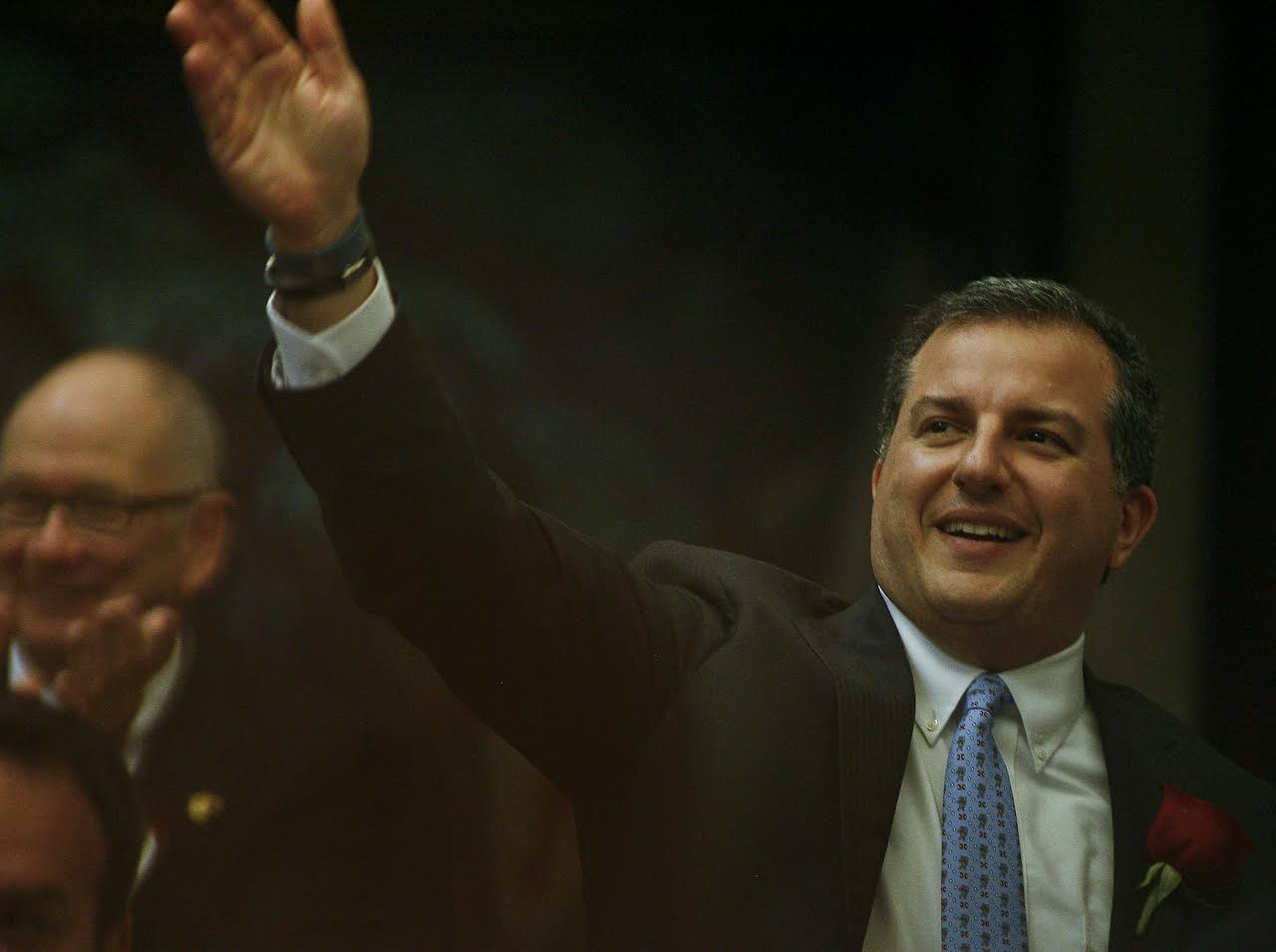 Campaign finance reports covering most of last month show sitting Chief Financial Officer Jimmy Patronis continuing to build his cash advantage over his challenger, former Democratic Sen. Jeremy Ring.
Patronis brought in $167,500 during the past two reporting cycles, which cover June 1 through June 29. The Panama City Republican raised $92,100 of that money through his campaign account, with the balance coming in through his political committee, Treasure Florida.
Ring brought in $56,590 over the same stretch, including $26,590 in hard money and $30,000 in soft money raised through his political committee, Florida Action Fund.
Patronis' campaign account received more than a dozen checks for $3,000 last month, the maximum contribution for statewide campaigns, while Treasure Florida's biggest contribution in June was a $25,000 check from the United Association, a labor union for plumbers and pipefitters.
His two accounts spent a combined $61,000 for the month, with the single biggest check heading to the Florida Department of State to cover his qualifying fee.
Ring's campaign account notched just three $3,000 checks, with the bulk of his funds coming in from small-dollar donors. Florida Action Fund's largest contribution of the month came in from the Florida Education Association, the state's largest teacher union. They sent a $15,000 check on June 29.
Patronis has now reeled in $3.8 million for his 2018 campaign and had $3.28 million banked on June 29. Ring has raised $1.15 million for his bid, including money he raised for his committee prior to becoming a candidate, and has $472,000 in the bank. His total also includes $150,000 in candidate loans.
Though Patronis has a clear lead in fundraising, recent polls of the CFO race have been split.
A Public Policy Polling survey commissioned by Democratic consultant Christian Ulvert of EDGE Communications last month showed Ring with a 39-34 percent lead over Patronis. A separate poll released by the Florida Chamber of Commerce, which has endorsed Patronis, found the incumbent with a 40-31 percent edge over Ring.
Ring and Patronis are the only two major party candidates running for CFO, though write-in candidate Richard Paul Dembinsky has also qualified for the race.
Election Day is Nov. 6.