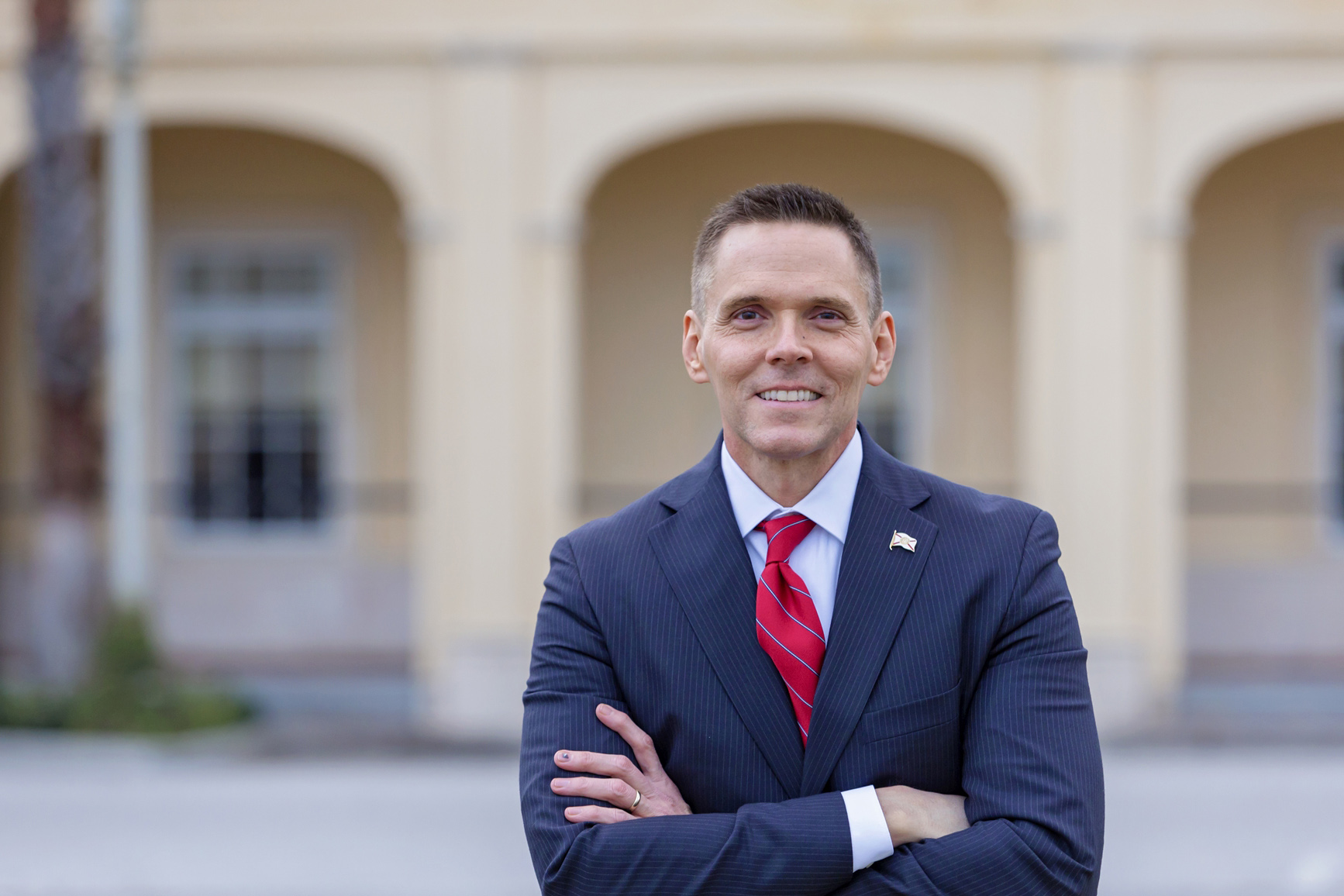 Republican state Rep. Ross Spano has a double-digit lead in the race for Florida's 15th Congressional District according to a fresh poll of primary voters in the tri-county district.
The St. Pete Polls survey found Spano with 31.6 percent support among CD 15 Republicans, 12 points ahead of former GOP Auburndale state Rep. Neil Combee.
The race is far from over, however, with "undecided" being the choice of 37.4 percent of voters seven weeks out from the Aug. 28 primary.
Still, the new poll is a shift from late May, when the same pollster found Spano, of Dover, with 29-23 percent over Combee. That lead fell within the margin of error. The new one does not.
Spano and Combee have been considered the leading candidates on the Republican side since the field settled in the wake of current U.S. Rep. Dennis Ross' mid-April announcement that he wouldn't seek another term. That preliminary status had a lot to do with the geographic makeup of CD 15.
About half of CD 15 Republicans live in northeastern Hillsborough County, and Spano represents much of that area in the state House.
Another 40 percent live in northern Polk County, which Combee represented for five years before resigning in November to accept a presidential appointment with the U.S. Department of Agriculture. He is also a former Polk County Commissioner.
The remaining 10 percent of CD 15 Republicans live in southern Lake County.
Also running in the primary race are Lakeland contractor Sean Harper, Brandon agribusinessman Danny Kushmer and Lakeland mental health practitioner Ed Shoemaker in the primary race.
Shoemaker was the No. 3 candidate in the poll with 4.2 percent support, followed by Harper with 3 percent and Kushmer with 2.3 percent. Another 2.1 percent of Republican voters said they were supporting Curt Rogers, who did not qualify for the ballot.
Though he polled in last place, Kushmer has surged on the endorsement front this week, nabbing support from Bartow Commissioner James Clements and staunchly pro-life group Florida Right to Life. And he tacked on another endorsement, this time from Lake Wales Mayor Eugene Fultz, as the CD 15 poll was released.
"Danny, I have worked with you long enough to know that you are a man of integrity. I believe that you will represent the 15th District well. You have my support," the Polk County pol said in a news release.
Whoever emerges from the Republican primary will go up against the winner of the Democratic primary contest between Kristen Carlson, Andrew Learned and Ray Pena. The district is rated "likely Republican" by Sabato's Crystal Ball, the prediction newsletter from University of Virginia political science professor Larry Sabato.
Also included in the poll was a measure of how CD 15 Republicans view President Donald Trump, and a commanding 89.5 percent said they approved of the controversial commander-in-chief. Only 4.5 percent dissented, while 6 percent were on the fence.
The St. Pete Polls surveyed voters July 8 using an automated phone call polling system. Results were weighted to account for proportional differences between the respondents' demographics and the demographics of the active Republican primary voter population in CD 15.
The poll had a sample size of 532 Republican voters with a margin of error of plus or minus 4.2 percentage points.