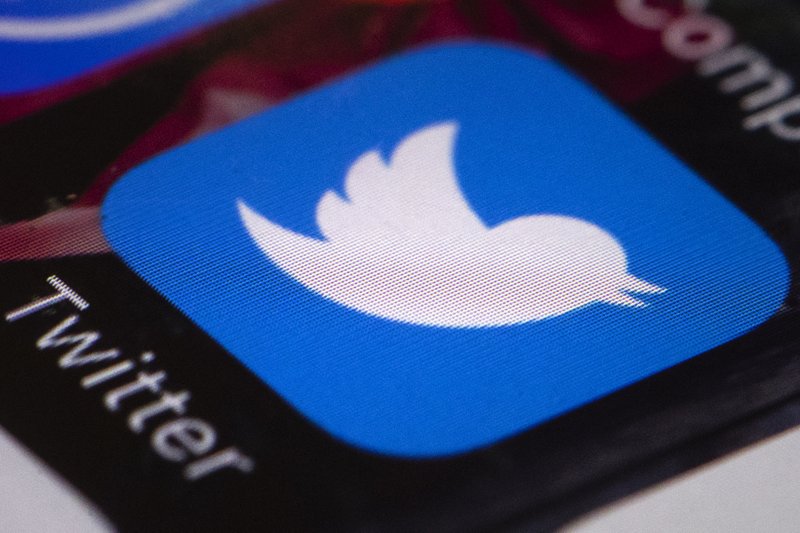 A social media highlight reel from Saturday and Sunday.
As the election nears, more and more candidates are making use of Twitter to get their messages out.
In an attack towards incumbent Democratic U.S. Sen. Bill Nelson, Gov. Rick Scott released this video via his campaign account:
20 days since we announced our fall debates and so far, there's been no response from Nelson. pic.twitter.com/uwYCMO8yh6

— Rick Scott (@ScottforFlorida) July 8, 2018
On the re-election trail, Sen. Nelson found himself in St. Petersburg on Saturday:
Blessed to join pastors and community leaders in Tampa and St. Pete today to talk about the issues affecting our communities and this country — health care, gun violence, and children being separated from their parents. https://t.co/VbRlsqimlN pic.twitter.com/S43AYJaYtx

— Bill Nelson (@NelsonForSenate) July 7, 2018
Sen. Marco Rubio corresponded with President Donald Trump about reevaluating Army Corps discharges from Lake Okeechobee:
I have been talking to White House today asking that @POTUS order the @USACEHQ to conduct emergency re-evaluation of water flows from #LakeOkeechobee currently entering the #CaloosahatcheeRiver & delay tomorrows scheduled discharges to #StLucieRiver #Sayfie

— Marco Rubio (@marcorubio) July 8, 2018
Now onto the candidates in the Democratic gubernatorial primary.
Gwen Graham is pictured here giving out her trademarked hugs on the campaign trail:
Running along the 4th of July parade route, meeting and hugging new friends, I have never had more faith in our country's ability to move forward. TOGETHER, we are stronger than the one man living in the White House.https://t.co/I7Saf27Hdt pic.twitter.com/Gcstb1AyzY

— Gwen Graham (@GwenGraham) July 8, 2018
Andrew Gillum returned home to South Florida on Saturday:
We're getting it done in Miami today — training volunteers and signing up new friends at the South Florida HBCU picnic! #TeamGillum #BringItHome pic.twitter.com/WGJj2GyrKH

— Andrew Gillum (@AndrewGillum) July 7, 2018
Chris King tweeted about Florida's wages:
More jobs are great… but it's not just about the jobs, Mr. President. Half of Florida's jobs pay less than $15 an hour. https://t.co/6gkEPRpYaD

— Chris King (@ChrisKingFL) July 6, 2018
This graphic from Jeff Greene's campaign highlights his "working class roots":
Every day when I wake up, I remember exactly where I came from. My family lost everything when I was a teenager, and my parents worked hard at blue-collar jobs to make ends meet. As Governor, I'll fight to give Florida's working families a raise. #FlaPol pic.twitter.com/zWpkXufNU8

— Jeff Greene (@JeffGreeneFL) July 6, 2018
In Martin County, former Miami Beach Mayor Philip Levine messaged on an issue close to home:
https://twitter.com/MayorLevine/status/1016055884064219137
On the Republican side of the governor's race, Adam Putnam touted an endorsement from a Miami-Dade commissioner:
Thanks to everyone who came out on a Saturday in the rain. Proud to have the support of Commissioner @javiersoutod10. pic.twitter.com/ijhFi4R3pn

— Adam Putnam (@adamputnam) July 7, 2018
Ron DeSantis, the other Republican, sent this pro-life accolade out this morning:
Proud to receive an A-rating from the Florida Right to Life PAC. The rating they gave me—100% pro-life—is a reflection of my unwavering commitment to protecting the unborn. I'll always defend the sanctity of life! #sayfie pic.twitter.com/F9eev2pR9W

— Ron DeSantis (@RonDeSantisFL) July 9, 2018
Now to the Cabinet races.
Agriculture Commissioner candidate Denise Grimsley stumped through the Space Coast on Sunday:
https://twitter.com/denisegrimsley/status/1016241644730019840
On Saturday, Ag Comish hopeful Matt Caldwell found himself in Indian River County:
Incredible crowd today at the Republican Women of Indian River County "Republican Rally & BBQ". #2lanetravels #FlaPol pic.twitter.com/fTc2CpWtlR

— Matt Caldwell (@mattcaldwell_fl) July 7, 2018
Attorney General candidate Frank White responded to a political cartoonist's rendering:
Thanks @AndyMarlette for perfectly illustrating liberal media's disgust for conservative values. You couldn't have better illustrated your complete ignorance of FL's voters. Proud to join @realDonaldTrump @FLGovScott and @mattgaetz as one of your conservative targets! #MAGA

— Frank White (@FrankWhiteFL) July 8, 2018
Now to the Florida Delegation.
U.S. Rep. Matt Gaetz, running for re-election this year, is flanked by veterans in this photo:
With a team like this, we are on the path to victory! #OpenGaetz pic.twitter.com/Bk1E8mVFB7

— Matt Gaetz (@mattgaetz) July 7, 2018
Congressman Ted Deutch, who represents the Parkland area in the U.S. House, is continuing his criticism of Agriculture Commissioner Adam Putnam:
Seems that the 2012 "checks & balances" didn't work and I'm still waiting on Putnam to explain what "safeguards" he put in last year.

We deserve answers and we deserve accountability at the top. No more blame games & attacking staff.

— Rep. Ted Deutch (@RepTedDeutch) July 7, 2018
And lastly, some bits from down the ballot.
Nearby Democrats came out in full for state Rep. Jared Moskowitz' re-election bid:
If you look up the definition of friend in my book, you'll find @JaredEMoskowitz . Today, I was happy to stand with @Book4Senate, and @TedDeutch – all of us supporting Jared's re-election to the FL House, District 97. #teamJared pic.twitter.com/DMl1mmr7xJ

— Shevrin "Shev" Jones (@ShevrinJones) July 8, 2018
State Rep. Dane Eagle is putting the algae on notice:
Spent day on the water yesterday. River is undeniable green in areas – hoping Gov issues State of Emergency we requested while we continue to fund ongoing solutions. Bright spot in the day: coastal waters seem to be clearing up after record rains in May & I met eight new friends. pic.twitter.com/72yJ2QZjDn

— Dane Eagle (@DaneEagle) July 8, 2018
State Rep. Carlos Guillermo Smith met up with the survivors of the Marjory Stoneman Douglas High School shooting:
These young leaders and students give me hope. They found power in their pain after Parkland + Pulse and are using their voices to effect change! ✊🏻✊🏼✊🏽✊🏾#GoodTrouble @AMarch4OurLives #RoadToChange #NeverAgain #ForThe49 #HonorThemWithAction pic.twitter.com/73ekSJ3Ekd

— Rep. Carlos G Smith (@CarlosGSmith) July 8, 2018
State Sen. Dana Young is working hard for re-election, and has the Fitbit data to prove it:
I met so many wonderful people today while canvassing. And logged 5.6 miles on the Fitbit! https://t.co/1tfR7h1Q4u

— Dana Young (@DanaYoungFL) July 7, 2018
Last year's Senate budget chief Rob Bradley is happy the feds are coming through for the Herbert Hoover Dike:
In a summer of more algae blooms, some good news for the long term. Feds will expedite its funding for fixing the #HerbertHooverDike, and the state has kicked in 100m toward that effort in last 2 budgets.

— Rob Bradley (@Rob_Bradley) July 7, 2018