When you own the last cigar factory in the Cigar City, and you're fighting the Food and Drug Administration over regulations that could put the company out of business, you take victories where you can get them.
That's what Eric Newman, president of Tampa's J.C. Newman Cigar Company, is doing today. He won a skirmish in a years-long legal war with the FDA over proposed regulations that Newman has argued would spell the end of a family-owned business that has been around nearly 125 years in Tampa's Ybor City.
The U.S. District Court for the District of Columbia granted a temporary stay on an FDA requirement that cigar industry places large new health warnings on boxes it sells. That would force an expensive redesign, and Newman said additional cost is one thing his company just can't handle right now.
The legal victory is a short-term relief — the stay lasts only until July 25 — in a long-term fight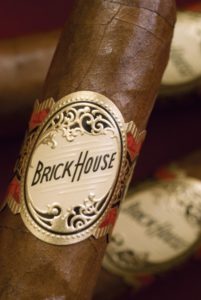 "We won a skirmish," Newman said. "Really, what happened is that we got a reprieve. I don't want the public to think we've won anything yet."
It hasn't been for a lack of trying in the face of a government agency that treats premium cigars as the same health hazard of cigarettes. Newman has argued strongly that it's apples and oranges.
Starting in 2009, the FDA won approval from Congress to regulate all cigarettes and smokeless tobacco, in the hope of discouraging minors from starting a bad habit. But it also was given the ability to expand its reach into the cigar industry.
Since then, Newman and other cigar-makers around the country have been fighting regulations that restrict new product lines, increase requirements for testing products, and other measures that drive up the cost to produce a cigar.
Newman has argued that his company produces a premium product that doesn't pose the same health risk as cigarettes, and he has had plenty of bipartisan political muscle behind him to reinforce that point.
Sens. Bill Nelson and Marco Rubio recently combined on a letter to FDA Commissioner Scott Gottlieb asking that premium cigars be exempt from these regulations.
It was co-signed by 15 other Senators — nine Republicans and six Democrats.
So far, no dice.
U.S. Rep. Kathy Castor, a Tampa Democrat, has been a vocal supporter. She once told me, "Nothing is more Tampa than the Newman cigar factory. I'm not going to stand for this, and I think we have a good chance to win."
That was in 2014.
The fight goes on.
There have been attempts to provide legislative relief by attaching riders to other bills, but that has gotten nowhere. And the regulatory squeeze tightens on an industry that is a rich part of Tampa's heritage.
At one time, there were more than 150 cigar factories in Tampa. Many of those grand old buildings have been reconverted to other uses, but the Newman company is the last one still in the business of making cigars. It sells to all 50 states and more than 80 countries.
But now?
"We can't donate cigars to silent auctions," Newman said. "We can't give cigars to the military, where a soldier might want to unwind back in camp with a good cigar after a day in the field. Business has been good; people are still smoking cigars. But this fight has been about as much as we can bear."
Meanwhile, smoke 'em if you've got 'em.
No one can say for sure how much longer that will be.