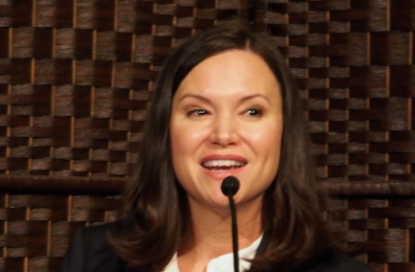 Former Attorney General candidate Ross Spano says he's throwing his support behind Ashley Moody as she continues to pursue the Republican nomination in that race.
Spano exited the contest back in April to run for Congress in Florida's 15th Congressional District. He currently represents House District 59.
Now, he says he's backing Moody over her only remaining primary opponent, Pensacola state Rep. Frank White.
"Ashley Moody is a strong supporter of the Second Amendment and will always stand up for the rights of law-abiding gun owners and against the liberal gun control agenda," said Spano of his endorsement.
"Ashley has the experience to defend the Second Amendment rights of Floridians and that's why I'm endorsing and standing with her conservative campaign for a stronger, safer Florida."
Moody, a former Hillsborough Circuit Court judge, responded to Spano's endorsement: "Throughout the campaign, it was evident Rep. Spano and I shared conservative values and goals for the State of Florida, including putting an end to human trafficking, defending Second Amendment rights, and protecting our seniors.
"Thank you to Rep. Spano for his endorsement of my candidacy to be Florida's next Attorney General. It is an honor I will work hard to deserve."
Moody was endorsed early on by current Attorney General Pam Bondi, who is term-limited this year.
Democrats Sean Shaw, a House member from Tampa, and Tampa attorney Ryan Torrens are also running to be Florida's next attorney general. Non-party affiliated candidate Jeffrey Siskind rounds out the list of candidates.
The primary is Aug. 28.