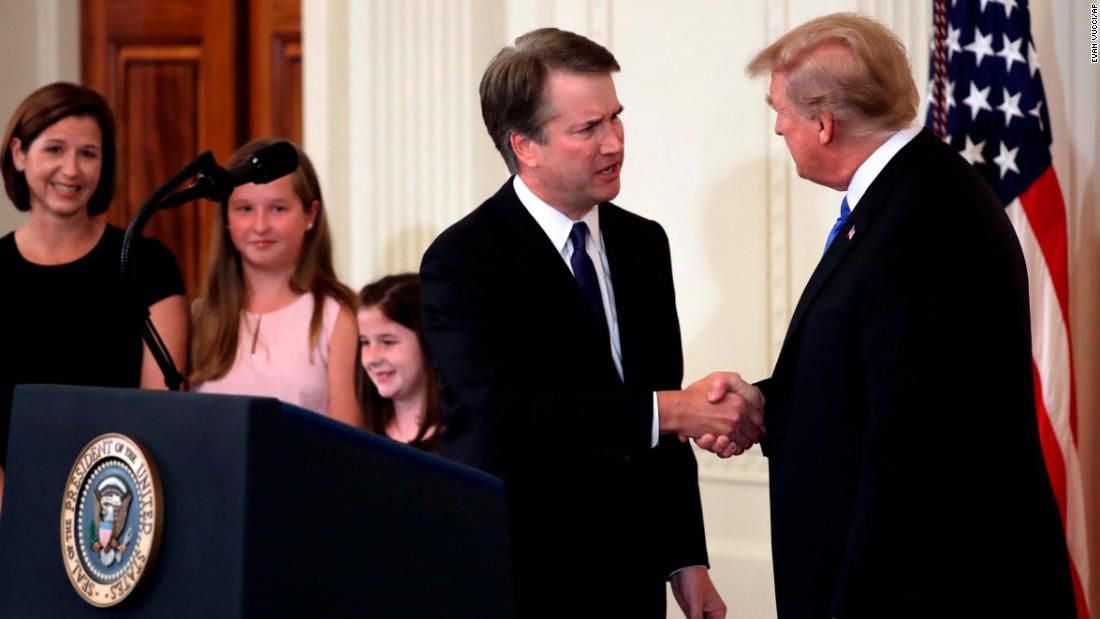 On Wednesday morning, two leading Florida Republicans urged the confirmation of Judge Brett Kavanaugh, President Donald Trump's nominee for the United States Supreme Court, before the midterm elections.
Predictably, Republicans are urging a quick confirmation; Democrats are pushing for everything from a prolonged consideration of the nominee to somehow stopping the nomination altogether.
Congressman Matt Gaetz, a Trump ally on the House Judiciary Committee, and Republican Party of Florida Chairman Blaise Ingoglia forcefully made the case to move quickly on a media call.
Gaetz noted "a lot of excitement at the White House over the pick …. excitement permeating onto Capitol Hill."
Gaetz lauded Kavanaugh's willingness to curb the regulatory state, and restraint from the kind of "sweeping rhetoric" used by Justice Antonin Scalia or Clarence Thomas.
Gaetz expects the nominee to "defend unborn life," with opposition to "abortion on demand," but to generally demonstrate a Rehnquistian approach to rulings and opinions. Gaetz noted that state legislative actions on abortion "could receive more favorable treatment" on the court with Kavanaugh included.
"In his prior decisions, issues like parental consent are important," Gaetz clarified.
On cannabis, Gaetz expects the nominee to be "very deferential" to state legislatures, which is fine with him, as — despite being a cannabis reformer in Congress — he believes that legislatures should make the law.
Ingoglia addressed the "political ramifications" of the nominee, noting that the President fulfilled a promise to deliver appropriately conservative judges.
"The base is extremely excited about this opportunity," Ingoglia said, noting that at least one poll supports a "quick confirmation" of Kavanaugh.
Ingoglia also offered unsolicited advice for U.S. Sen. Bill Nelson in the context of that poll: To get on board quickly, so that the base doesn't get "motivated … to remove obstructionist Democrats."
When asked if abortion should be banned in Florida, Ingoglia noted that "the majority of the base thinks abortion is a big issue … believes that they are pro-life," though "there are plenty of pro-choice Republicans."