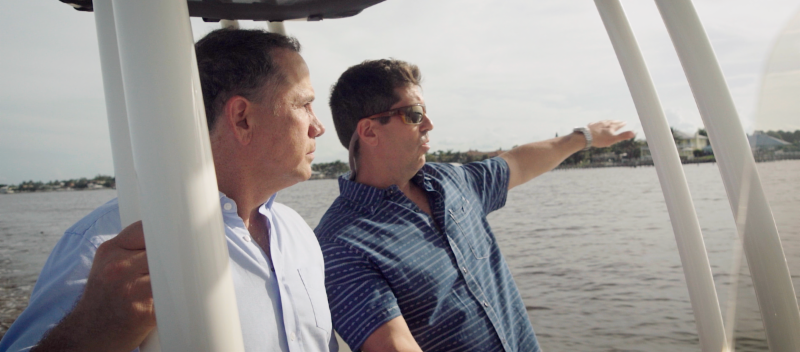 Democratic gubernatorial candidates Philip Levine and Chris King will rally voters throughout the state today, while Republican candidate Ron DeSantis brings another conservative power-pundit to his cause.
DeSantis, a Ponte Verde congressman, may boast the most famous campaign trail companion, with radio host Mark Levin joining him for a meet-and-greet at the Trump National Jupiter Golf Club for at 3 p.m. today.
Meanwhile, former Miami Beach Mayor Levine will blitz all corners of the state today to organize voters behind his campaign.
Levine kicks off a statewide "Day of Action" with an event in Miami Beach at 10 a.m. alongside sitting Miami Beach Mayor Dan Gelber. Then he jets to Tallahassee for a 1 p.m. canvassing event with Madison County School Board member Reggie Daniels before finally racing to Jacksonville for a 4 p.m. canvassing event.
Meanwhile, Levine's campaign will host separate canvassing events with a variety of supporters, including Mitch Caesar in Coral Springs, Herman Robinson in Lake Worth, Gina Driscoll in St. Petersburg, Bernie Parness in Deerfield Beach, Gary Resnick in Wilton Manors, Al Johnson in Redington Beach, Jose Alvarez in Kissimmee and Khalid Muneer in Orlando.
Orlando businessman King in the meantime will attend an environmental rally in Clewiston to draw attention to algal blooms impacting South Florida.
Toxic algae and water pollution in Lake Okeechobee prompted a state of emergency and a change in discharge schedule by the Army Corps of Engineers.
King says he will address environmentalists at a 10:30 a.m. rally at the Clewiston City Marina. The Orlando Democrat says he will fight Big Sugar interests, which he fingers as the responsible party behind toxic discharges.
For his part, Tallahassee Mayor Andrew Gillum's Democratic gubernatorial campaign will host canvassing events today Merritt Island and Tampa.