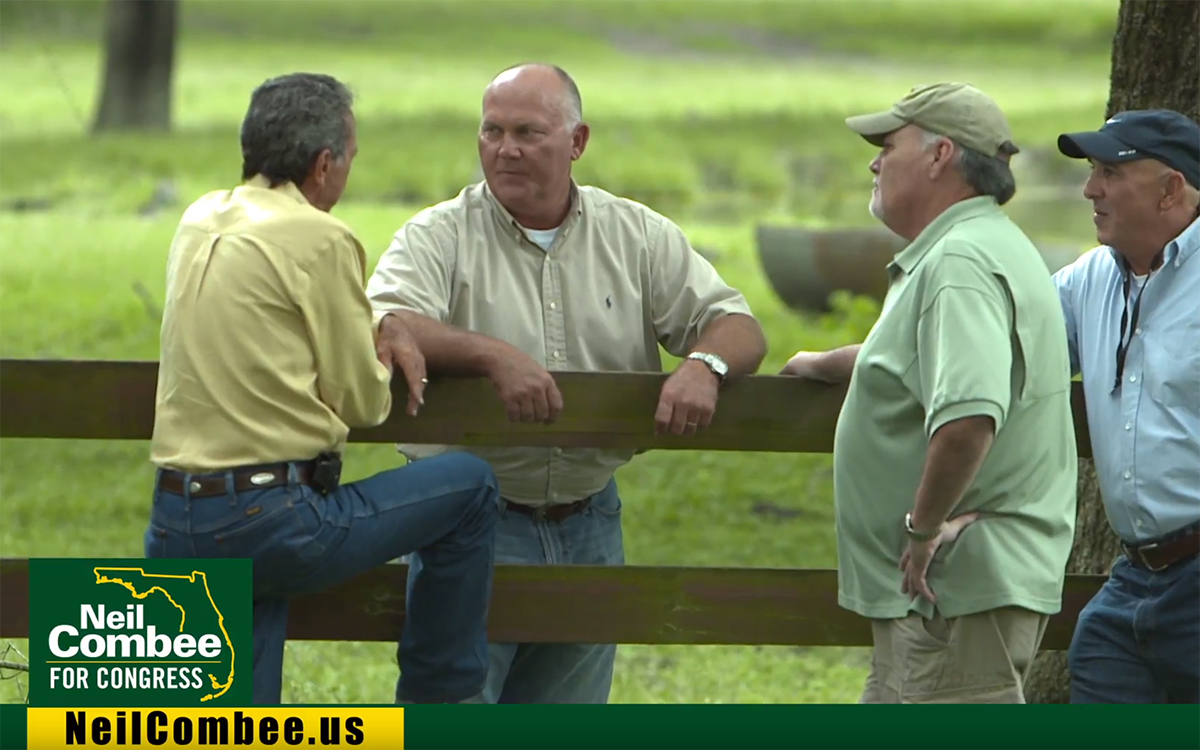 Auburndale Republican Neil Combee started hitting the airwaves in Florida's 15th Congressional District with a new ad touting his presidential appointment and his support for Donald Trump's border wall.
The 30-second ad features Combee, a former state Representative, on a ranch with his family and neighbors pitches him as the most conservative candidate in the race to succeed U.S. Rep. Dennis Ross, who is not running for re-election in 2018.
"Growing up we studied hard, did our chores and learned the value of saving for a rainy day," Combee says in the ad. "That's how my parents raised me and that's how we're raising our boys."
A narrator then takes over, describing the Polk County Republican as "the only candidate trusted and appointed by President Trump," and "the only true conservative we can trust to fund President Trump's wall," as well as "the only candidate conservatives can trust to enact congressional term limits."
Combee represented House District 39 before he resigned last year to accept a presidential appointment at the USDA.
He faces Dover state Rep. Ross Spano, Lakeland contractor Sean Harper, Brandon agribusinessman Danny Kushmer and Lakeland mental health practitioner Ed Shoemaker in the CD 15 Republican primary. Also running for the seat are Democrats Kristen Carlson, Andrew Learned and Ray Pena.
Of the five, Combee is the best-known candidate in the Polk County portion of the district, which is home to about 40 percent of CD 15 Republicans. Since entering the race, he has landed endorsements from more than a dozen current and former Polk County elected officials as well as a handful of backers from Hillsborough and Lake counties.
On the fundraising front, Combee brought in $128,515 during the second quarter and has about $86,000 in the bank. That puts him in third behind Carlson with $193,000 banked and Spano with $108,000 banked. Carlson and Spano both relied on loans to hit their totals, and Spano has taken on a significant amount of other campaign debt.
CD 15 voted plus-10 for Donald Trump two years ago and is rated "likely Republican" in 2018 by Sabato's Crystal Ball, the prediction newsletter from University of Virginia political science professor Larry Sabato.
The primary election is Aug. 28. Combee's ad is below.