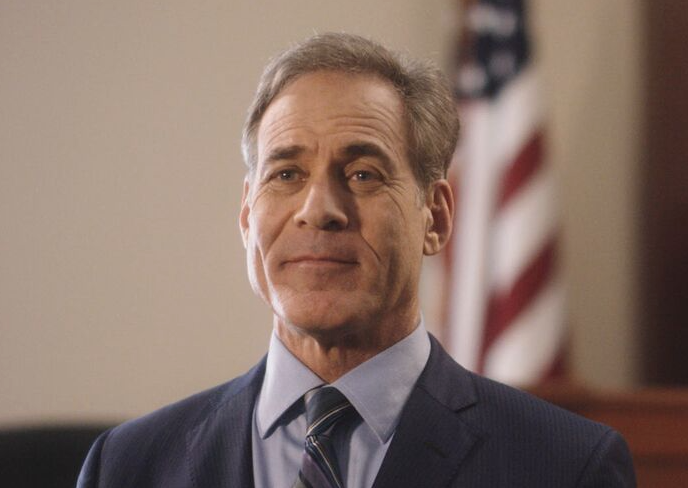 A deep-dive into the financial disclosure filed by David Shapiro found some possibly hypocritical investments, particularly for a candidate saying he'll push for "a full ban on weapons of war."
Shapiro is a leading Democrat in the race for Florida's 16th Congressional District, challenging incumbent Congressman Vern Buchanan, a Longboat Key Republican.
According to Shapiro's official personal finance report filed with the Federal Elections Commission, the Sarasota lawyer has up to $600,000 in investment funds containing shares of Olin Corp. and Vista Outdoor Inc., two of the top gun and ammunition makers in the nation.
There are four funds in question: Gateway GTEYX, Ishares Russell 2000, Ishares Core S&P and Ishares Russell Mid-Cap. Each of the investments is an index fund — a type of mutual fund intended to mirror the composition of the stock market, either in whole or in part.
The Ishares Russell 2000 portfolio has total assets of about $10.55 billion on July 19, including $8.5 million worth of shares in Vista Outdoors, a company that owns the Cascade Cartridge and Federal Premium Ammunition brands.
When former Arizona U.S. Rep. Gabby Giffords was shot, law enforcement found casings from Federal Premium Ammunition rounds littered throughout the crime scene. An advocacy group started by Giffords endorsed Shapiro for CD 16 in March.
The other three funds have a combined $30.37 billion in assets, among them $14.75 million in Olin Corp. stock.
Olin Winchester Ammunition brand manufactures bullets for handguns, shotguns, and rifles, including firearms such as the AR-15. Bullets made by Winchester Ammunition were also used in the 2012 attack on Giffords, which killed six people and left her with a severe brain injury.
Shapiro personally invited Giffords to Sarasota in June for a public event saying: "I stand with Gabby Giffords. I will not let you down."
Shapiro's campaign manager, Alex Vuskovic, said the investments were a far cry from supporting assault weapons manufacturers.
"There's a big difference between weapons of war that have been used in too many school shootings and weapons for hunting and sporting. Anyone who can't make that distinction would also be foolish enough to buy a $3.5M yacht the same day they voted for a tax bill handing themselves millions of dollars," he said, referring to Buchanan's purchase of an Ocean Alexander yacht the same day he voted for the House version of the Republican tax plan.
CD 16 covers all of Manatee County, southwestern Hillsborough and northern Sarasota counties. University of Virginia political scientist Larry Sabato's Crystal Ball rates the district as "likely Republican" in the fall.
A video of that statement is below: