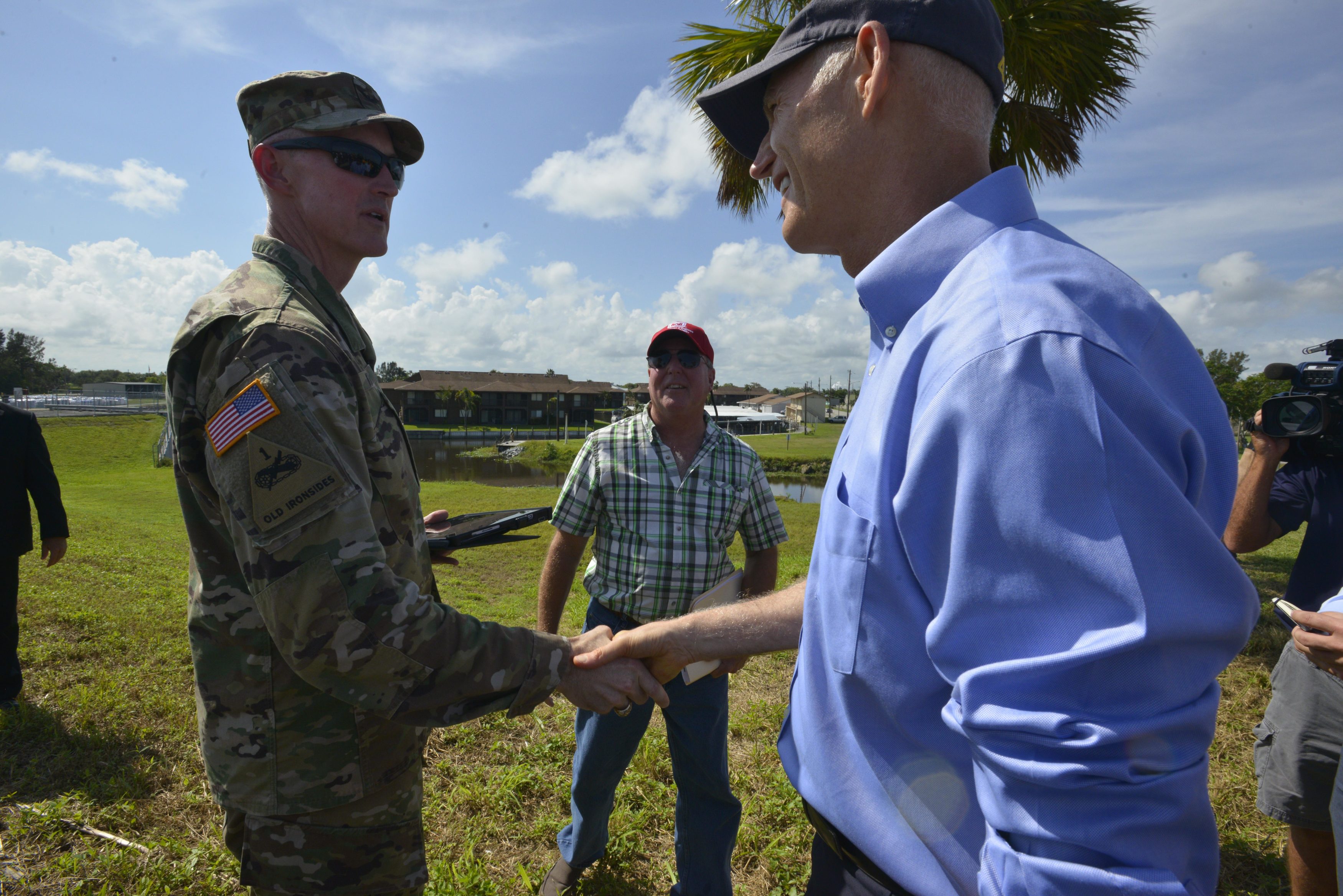 Gov. Rick Scott didn't take too well to aspersions cast by U.S. Sen. Bill Nelson at him from the Caloosahatchee River yesterday.
Rather than hearing from a federal official about how green algae blooms lay with state policy, Scott promises he will do something from Washington if voters send him there to replace the incumbent.
"Nelson himself acknowledged in Cape Coral that the problems surrounding Lake Okeechobee came from decades of mistakes," reads a statement to Florida Politics from Scott's Senate campaign, "but he had nothing to say about his own decades of inaction when asked why solutions were so slow."
Scott, a Republican, is running against incumbent Democratic Sen. Nelson. The general election is Nov. 6.
On Friday, Nelson's campaign hosted a roundtable about algae in North Fort Myers, joined by environmental and Cape Coral leaders — and with a distinctly partisan tone.
The Scott campaign pushed back, noting Nelson has been in Washington for decades, whether as a Senator for the past 17 years or before that as a congressman, while repairs to the Herbert Hoover Dike lingered as a long-drawn-out federal project.
"When Bill Nelson repeatedly failed to step up, it was Governor Scott who secured state funding for Lake Okeechobee, supported legislation to accelerate the EAA reservoir, and now secured funding through the Army Corps of Engineers," reads the statement from Scott.
Scott took umbrage at suggestions a law easing regulations on septic tank inspections played a more significant role in the algal blooms now impacting homeowners and businesses in South Florida.
"It's absurd for Nelson to say that a bill that was overwhelmingly passed by the legislature only six years ago to save homeowners money is somehow responsible for a problem that has lasted for generations," the statement reads. "Additionally, under Governor Scott's leadership, Florida established the most comprehensive nutrient pollution standards in the nation and became the first state to adopt complete nutrient standards protecting all lakes, rivers, streams, springs and estuaries.
"Ultimately, Bill Nelson's misleading attacks make it clear that with no accomplishments of his own after nearly half a century in office, he has no choice but to go negative."