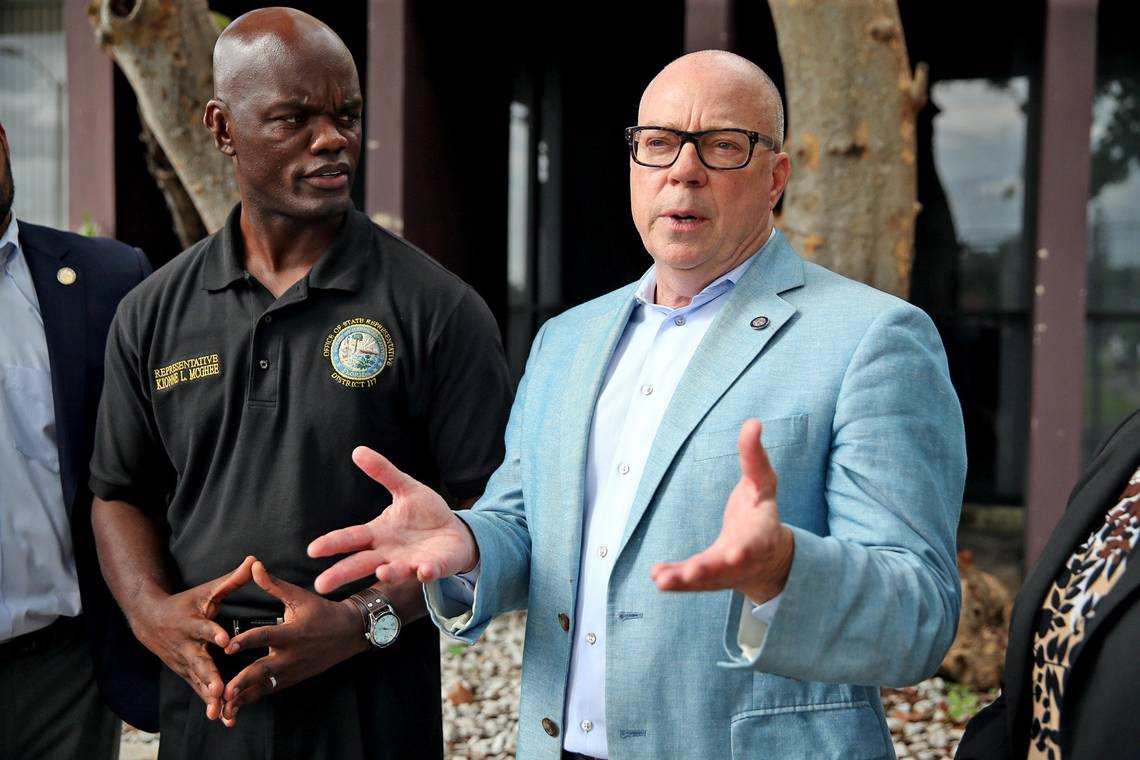 Two Bernie Sanders-affiliated political groups threw their weight behind David Richardson in a South Florida Congressional race, strengthening his progressive credentials in a Democratic primary against Donna Shalala.
Our Revolution 305 and Our Revolution Puerto Rico, chapters of the political action organization formed out of Sanders' 2016 presidential campaign, both endorsed Richardson, a Miami Beach state representative, in Florida's 27th Congressional District.
"The standard-bearers for Bernie Sanders are lining up behind my campaign because I am the true progressive choice for Florida's 27th Congressional District," Richardson said. "People in Miami, Puerto Rico, and across the country are sick of the same cold corporate establishment Democrats, and I will bring new ideas and progressive change to Congress."
The endorsements come on top of backing from the Democratic Progressive Caucus of Florida and Progressive Democrats of America.
Richardson has worked to present himself as the true progressive in the race since the entry of Shalala, the former University of Miami president and the Health and Human Services Secretary under President Clinton.
He's also made particular efforts to reach of to Puerto Rican voters, who are expected to play a greater-than-usual role in elections this year following a mass migration of citizens displaced last year by Hurricane Maria.
Richardson conducted a listening tour of Puerto Rico in May, he said, and has since appeared on Puerto Rican issue forums alongside U.S. Rep. Darren Soto, an Orlando Democrat, and state Rep. Robert Asencio, a Miami Democrat. Both Soto and Asencio are among the 30-plus federal and state lawmakers to endorse Richardson.
Shalala still leads the Democratic field in terms of fundraising, with more than $1.13 million in cash on hand. Richardson boasts about $762,000 and Matt Haggman, most recently the Knight Foundation's Miami program director, has around $746,000. Miami Beach Commissioner Kristen Rosen Gonzalez has upward of $81,000 in cash on hand. Michael Hepburn has $180.
The district has been identified as one of Democrats' top pick-up opportunities this year following the retirement of longtime Republican Rep. Ileana Ros-Lehtinen.