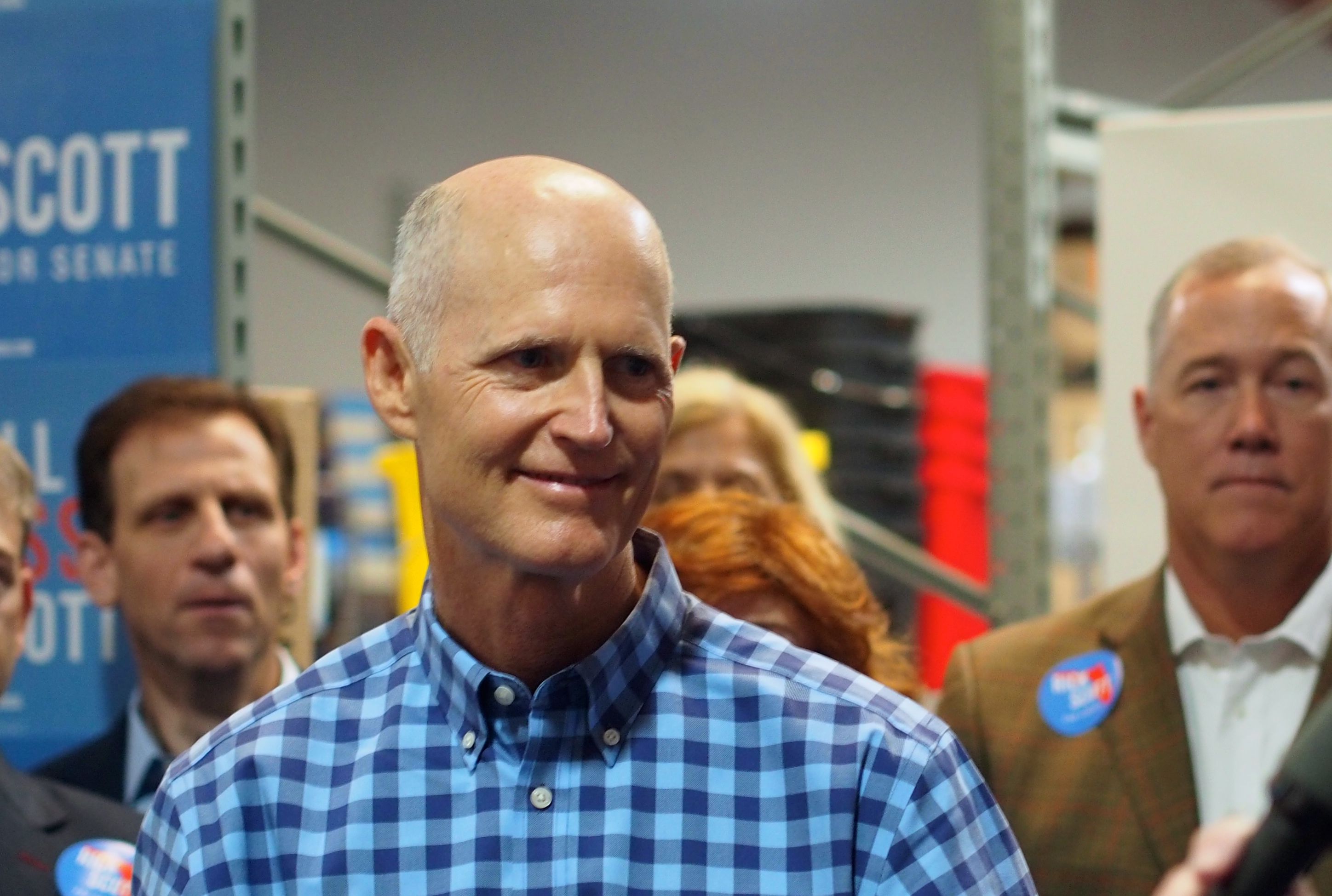 Republican U.S. Senate candidate and Gov. Rick Scott unveiled the next plank in his "Make Washington Work" platform, a proposal to force U.S. senators to work five days a week and a lot more of the year if they want to draw their full federal salaries.
The proposal takes issue with the standard procedures of senators coming into Washington to begin sessions Monday evenings and cutting out after Thursday afternoons: essentially three-day weeks, not including any time they spend working back home.
It also takes issue with the frequent and long recesses. Both procedures are currently controlled by the Republican leadership, though they date back through many.
"For too long, career politicians have been getting away with putting in the minimum effort possible to keep their jobs. This is unacceptable," Scott stated in a news release. "The gridlocks we see every day in Washington show that Congress clearly doesn't give themselves enough time to get anything done. That is why the next proposal of my 'Make Washington Work' plan is requiring Congress to put in full-time work in order to receive a full-time salary, just like hard working Americans across the country. Florida business leaders know that the only way to ensure success is to show up every day, work hard and fight for your company and employees, and we should expect nothing less from our elected officials in Washington."
Unlike a couple of earlier proposals as part of Scott's Make Washington Work plan, this idea is something the U.S. Senate and Congress could legally address. Earlier, Scott had proposed term limits and a line-item budget veto, items that could only become law through Constitutional Amendments, well beyond what the Senate can do.
There was no certain allegation that his opponent in the 2018 election, incumbent Democratic U.S. Sen. Bill Nelson, would fall into the less-than-40-hours group. Nelson is known for working Fridays and weekends back in Florida. And Scott's proposal allowed for work being done back in the state.
Still, Scott's campaign took an indirect swipe at him in a news release, declaring, "Congress often fails to secure results for the Americans they serve, and frequently rushes to complete its most basic legislative work, even by voting on bills without reading them. While Washington politicians like Bill Nelson spend less than half their time doing their jobs in Washington, they still collect an annual salary of $174,000 – more than double what the average American family makes."