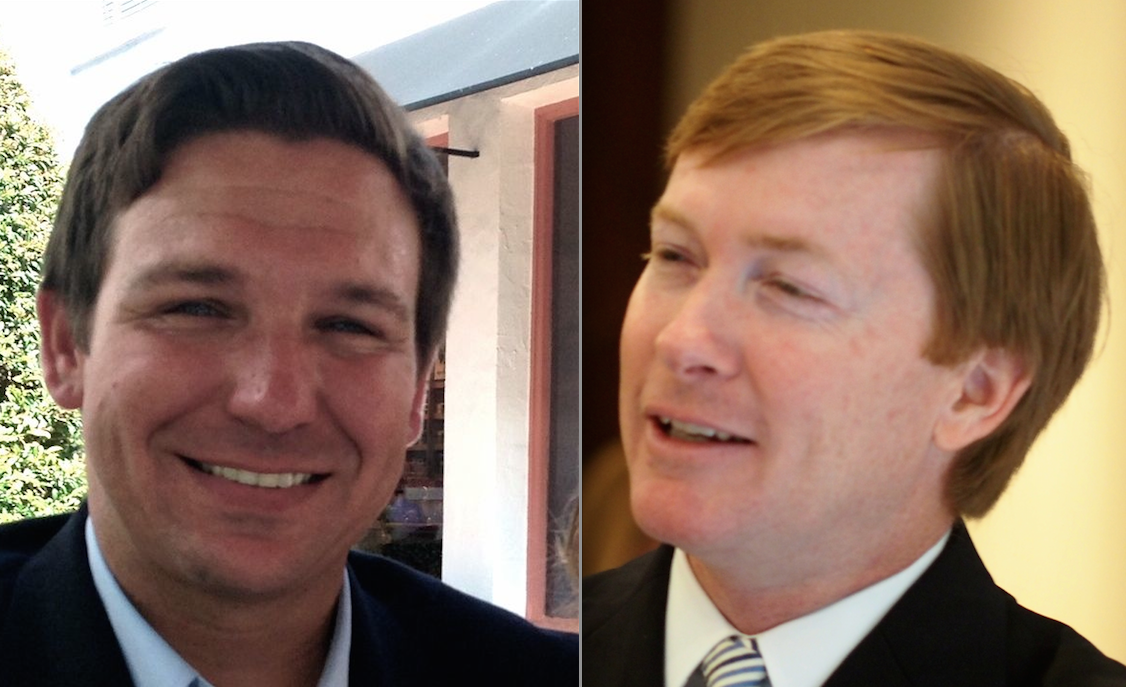 Agriculture Commissioner Adam Putnam tacked on another $370,000 for his gubernatorial bid between July 7 and July 13, nearly putting him past the $35 million mark in total fundraising.
The Bartow Republican raised $158,134 in hard money and brought in another $212,575 via his political committee, Florida Grown, for a total haul of $370,709. That's six figures better than the $226,850 primary opponent U.S. Rep. Ron DeSantis brought in during the same stretch.
Putnam's campaign cash was split across more than 300 individual donors, more than half of whom chipped in $100 or less. The committee haul was buoyed by a $100,000 check from freight shipping company R&L Transfer, while 14 other donors accounted for the balance.
Putnam's campaign spent just $342, but Florida Grown shelled out a whopping $2.7 million for the week. That includes more than $2.4 million in media buys via Virginia-based Smart Media Group, a $200,000 contribution to the Republican Party of Florida and numerous smaller payments for campaign and fundraising consulting.
To date, Putnam has raised $34.85 million between the two accounts. He had $12.62 million in the bank on July 13.
DeSantis reports showed $81,850 in hard money and another $145,000 raised for his political committee, Friends of Ron DeSantis. The campaign report featured nearly 1,000 contributions, including more than 900 from donors chipping in $100 or less.
The committee report was more top-heavy, with a $50,000 check from Cherna Moskowitz taking the top spot among the eight contributions it received. Cherna Moskowitz is the wife of businessman and philanthropist Irving Moskowitz, who died in 2016.
DeSantis' spending included $21,500 on the campaign side and another $608,000 out of his committee's coffers. That included a $500,000 contribution to the Republican Party of Florida, $60,000 in consulting payments and $39,000 in videography through South Carolina-based Something Else Strategies.
Through July 13, DeSantis had raised a little over $13 million between his two accounts and had about $6.78 million banked.
Despite Putnam's prolific fundraising, recent polls have shown DeSantis rocketing into the lead in the two-way primary race, with one poll showing him ahead by 20 points thanks to the so-called "Trump bump" following the president's endorsement of the Ponte Vedra Republican.
A new measure from the Florida Chamber of Commerce, however, shows the two GOP candidates in a "virtual tie" at 36 percent support apiece with 28 percent undecided. The Florida Chamber has endorsed Putnam in the primary.
The primary election is Aug. 28.