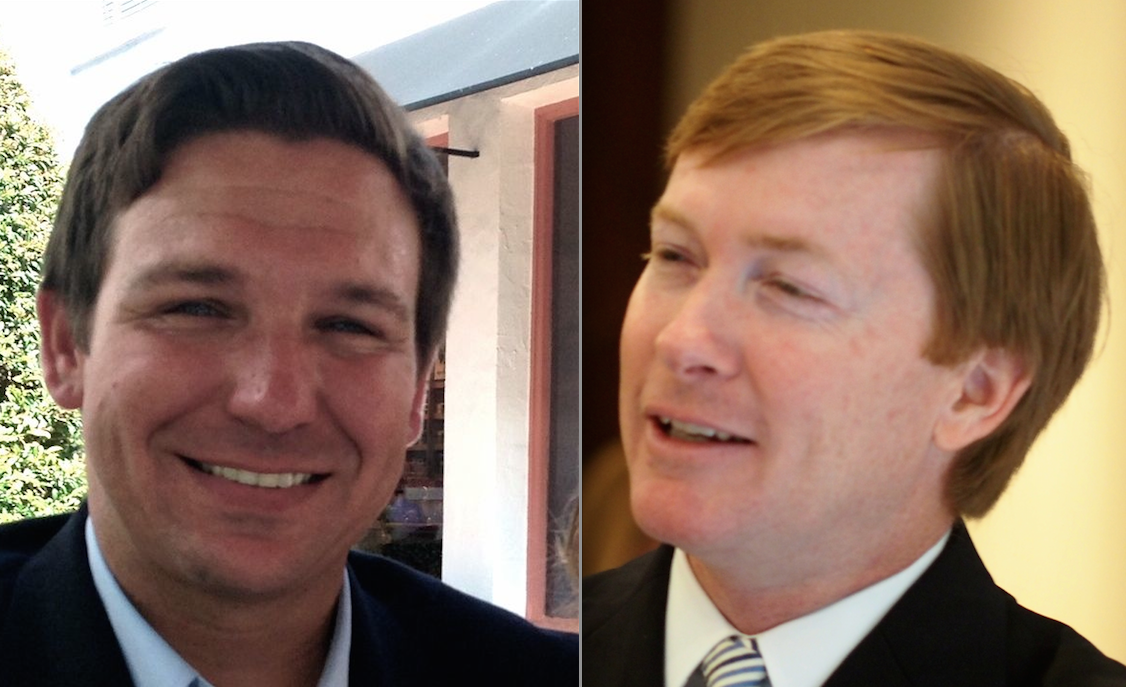 Recent polls have shown U.S. Rep. Ron DeSantis rocketing ahead of Agriculture Commissioner Adam Putnam in the Republican primary for Florida governor, but the Florida Chamber of Commerce said Friday in a memo obtained by Florida Politics that the race is a "virtual tie."
The pro-business group, which has endorsed Putnam, said its newest measure of the race shows the two GOP contenders with 36 percent support apiece with the remaining 28 percent of Republican primary voters saying they were undecided.
Still, those numbers do indicate a hefty surge for DeSantis compared to the last Florida Chamber poll, released in mid-June, which found Putnam up 32-15. The Florida Chamber CEO Mark Wilson acknowledged the boost and attributed it to "three external factors that combined to create a perfect storm favoring DeSantis."
The first factor is the nationalization of the race since Supreme Court Justice Anthony Kennedy announced his retirement. The second is President Donald Trump's endorsement (or re-endorsement) of DeSantis — 60 percent of those polled by the Florida Chamber said they were aware of "the big man himself" backing DeSantis. And the third is a boost in Republican support for Trump after he nominated Judge Brett Kavanaugh to the Supreme Court.
That "perfect storm" may have indeed given DeSantis a clear lead, if only briefly, but Wilson said the so-called "Trump bump" has settled in, tempering some of DeSantis' gains.
So, why does the Florida Chamber poll show a tighter race? Unlike the St. Pete Polls survey, which found DeSantis ahead 50-30, or the Fabrizio-Lee poll, which put the race at 42-30, the Florida Chamber poll only interviewed registered Republicans that have voted in at least two of the last three elections, or in both of the last two elections if they registered after 2015.
The Florida Chamber said it is "absolutely true" that up to 30 percent of the primary vote will come from infrequent or first-time voters but trying to get a bead on them is harder. With the "tight screen," however, infrequent or first-time voters don't get thrown into the mix and there's a clear picture of which way reliable voters are leaning.
The new poll is based on live telephone interviews with 700 likely Republican voters, with 30 percent of the sample contacted by cell phone. It has a margin of error of plus or minus 4.04 percent at a 95 percent confidence level.
Florida Chamber poll of GOP primary for Florida governor by Peter Schorsch on Scribd