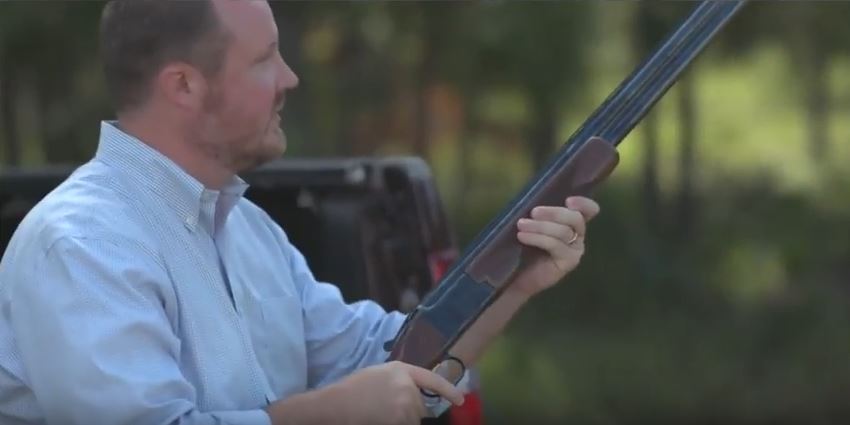 GOP Agriculture Commissioner candidate Matt Caldwell has a message for Facebook after he says his pro-Second Amendment ad was removed: "Don't tread on me."
The candidate, also a North Fort Myers state representative, argues Facebook was motivated by "institutional liberalism" in choosing to ban the ad.
The 15-second spot, titled "That's All There Is To It," is still available on YouTube. It features Caldwell shooting a clay target before he addresses the camera directly while holding the gun.
"I'm Matt Caldwell. I like guns. I love the Second Amendment. And I support our president. That's why I'm endorsed by the NRA. I'm Matt Caldwell, and that's all there is to it."
That was apparently enough to get the ad taken down.
Facebook's advertising policies include the following language: "Ads must not promote the sale or use of weapons, ammunition, or explosives."
The page then gives a list of acceptable and unacceptable advertisements. "Ads promoting the brandishing of firearms" are disallowed by the website, according to that page. A request for comment from Facebook is pending.
"Facebook's liberal agenda is keeping our campaign for Commissioner of Agriculture from sharing our message," Caldwell said. The site "has mislabeled our ad in an effort to censor our pro-Second Amendment support and endorsement from the NRA."
Caldwell then directly addressed Facebook's founder, Mark Zuckerberg.
"The U.S. Constitution could not be clearer: Our Second Amendment rights are inalienable. These God-given rights were enshrined in the Constitution by our Founding Fathers and Facebook's censorship regime cannot get away with waging a war against conservative ideals and our pro-liberty message. Washington, Jefferson, and Madison are the names on the U.S. Constitution, not Zuckerberg."
It should be noted that while George Washington and James Madison did sign the U.S. Constitution, Thomas Jefferson did not as he was in France at the time.
Caldwell is competing for the Republican nomination in the Ag. Commissioner race with state Sen. Denise Grimsley, retired Army Colonel Mike McCalister, and former state Rep. Baxter Troutman. They are running to replace term-limited Commissioner Adam Putnam, now running to be Florida's next governor.
Caldwell and Grimsley are at the top of the heap in fundraising and endorsements — Caldwell added more than a dozen last week — while Troutman has so far kept up by dumping millions of his own cash into his campaign account.
The primary election is Aug. 28.
__