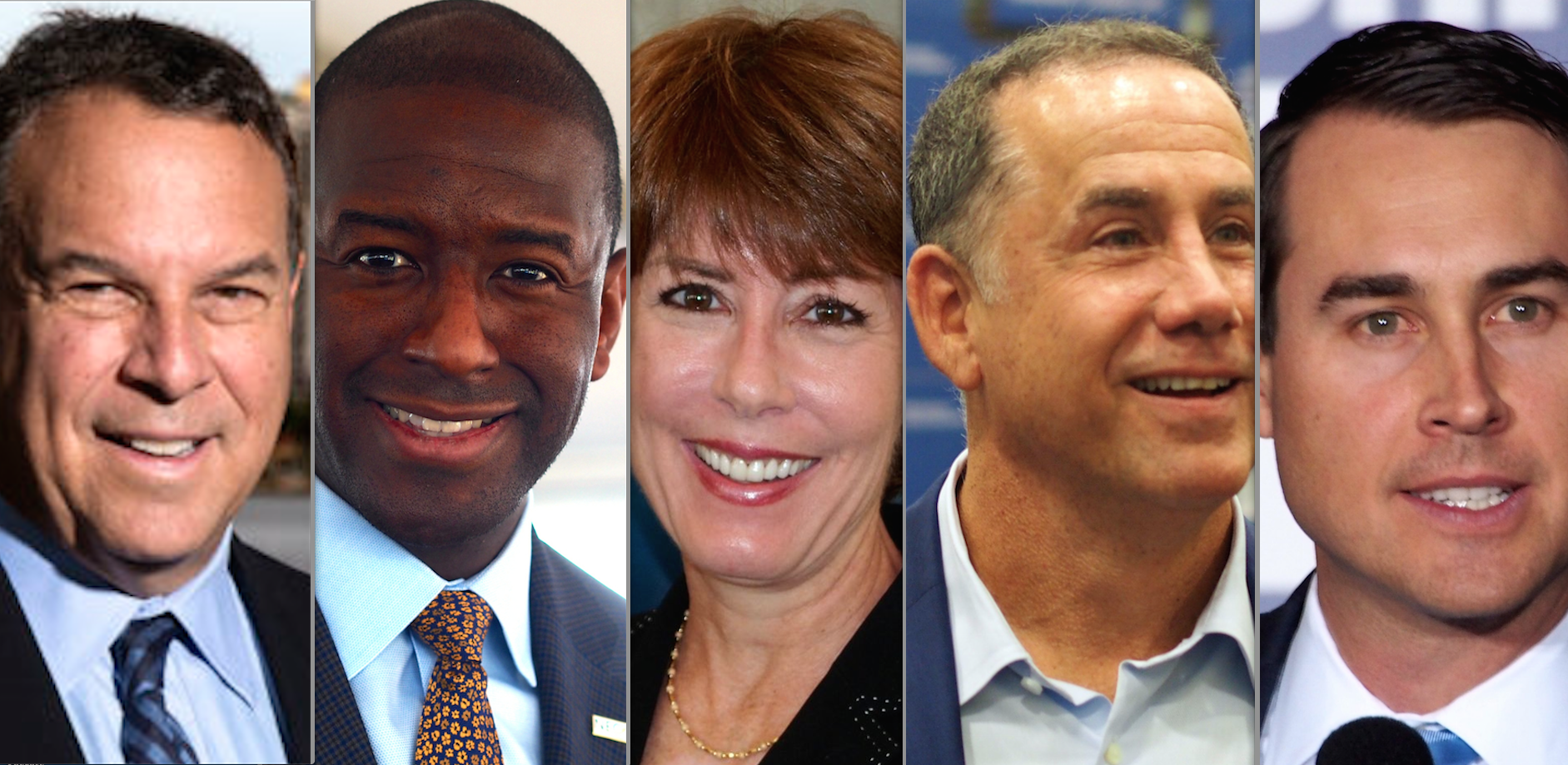 A new poll from the Florida Atlantic University Business and Economics Polling Initiative (FAU BEPI) shows former U.S. Congresswoman Gwen Graham atop the Democratic field in Florida's gubernatorial race, with Jeff Greene's support ramping up.
FAU's survey has Graham earning 20 percent support, giving her a significant but not quite outside-the-margin-of-error lead over former Miami Beach Mayor Philip Levine, who earned 16 percent support.
Greene, a Palm Beach real estate billionaire, was not even in the race the last time FAU conducted a survey. Still, he made his FAU debut with a solid 14 percent support. Rounding out the field were Winter Park entrepreneur Chris King with 9 percent and Tallahassee Mayor Andrew Gillum with 7 percent.
A large number of voters, 31 percent, remain undecided according to the survey. That represents a significant decrease in undecideds compared to FAU BEPI's last check-in, when Levine topped the four-way race with 16 percent support and 42 percent of Democratic voters were undecided.
Graham's four-point lead is significant, as most other recent polls have shown her trailing Levine, albeit always by a small margin. The FAU poll is equally significant for Greene, whose numbers have surged in recent weeks after his late entry into the race.
That's something Greene predicted in a pair of conversations with Florida Politics earlier in July. Sure enough, he may just be making this a three-way race between him, Graham and Levine.
"It appears that the Greene candidacy is a game-changer in the race for the Democratic nomination," said Monica Escaleras, director of the BEPI. "In May, without Greene running, Levine and Graham were the front-runners; now Greene is in the top tier of candidates."
The poll also seems to counter the early narrative following Greene's entry into the race — that the one-time Republican would pull votes away from the more centrist Graham, especially in his home base of South Florida.
The FAU poll was conducted July 20-21 and sampled 800 registered voters throughout the state. Its sample consisted of 35 percent Democrats, 33 percent Republicans, and 32 percent independents. The Democratic primary portion of the poll has a margin of error of plus or minus 5.9 percentage points.
Democrats in the poll ranked health care as their most important priority. Independents agreed, with immigration coming in a close second.