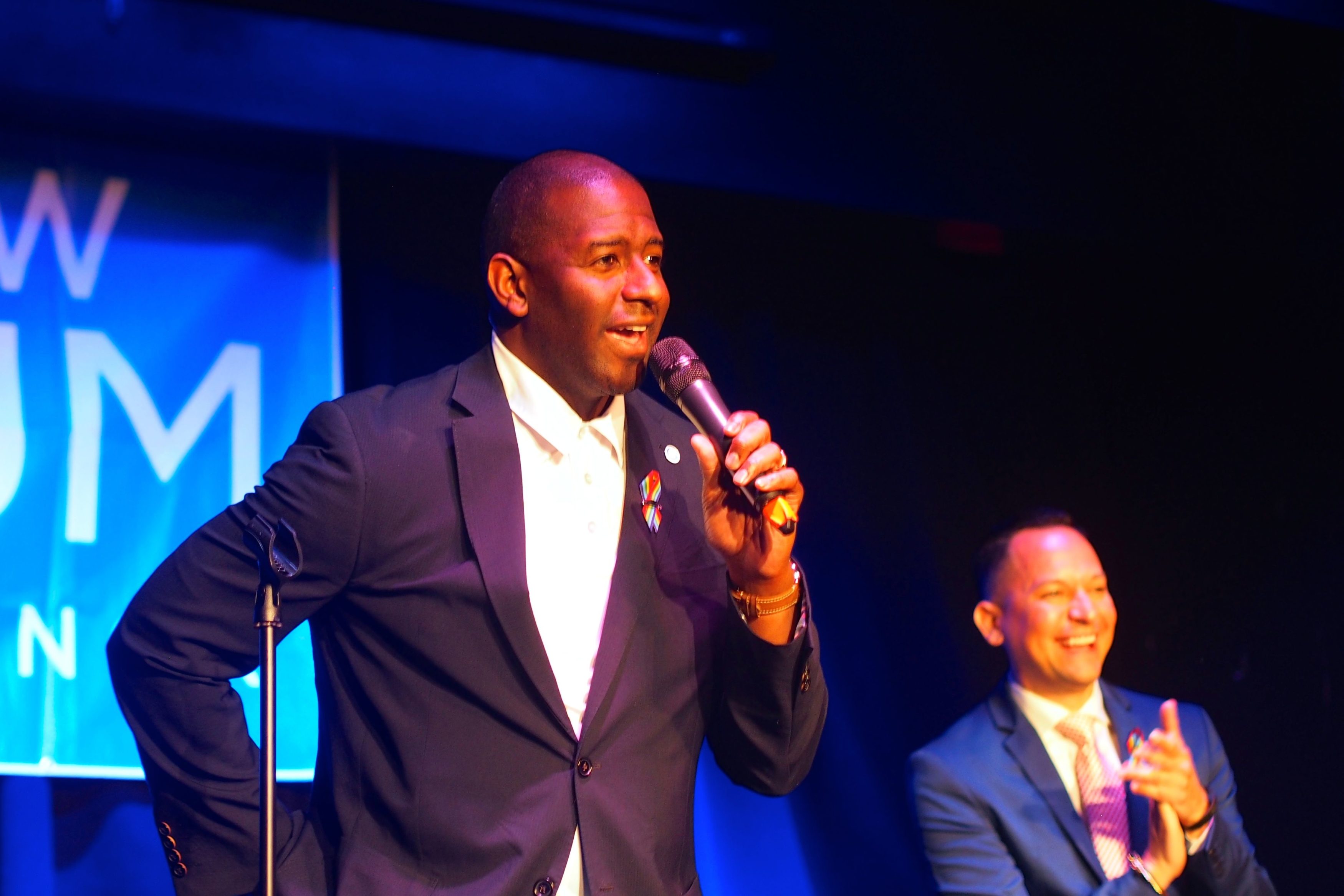 A new political committee aims to rally black, Latino and Haitian voters around the man who would be Florida's first black governor.
New Florida Vision PAC plans to engage more than 100,000 infrequent voters within these demographics, letting them know Andrew Gillum, Tallahassee mayor, will appear on the Democratic ballot for governor.
"People of color make up the majority of Democratic voters in Florida. We have the numbers. We have the power. And now we finally have a candidate that is motivating people to turn out," said Andrea Cristina Mercado, director of the New Florida Vision PAC.
"Andrew Gillum has a track record of opening doors for Florida's communities. We deserve a seat at the table and with Gillum in office, we'll have it."
The group plans to reach out through door-knocking, text message, social media and old-fashioned paid ads.
The committee noted Florida's history of close elections in Governor and presidential elections, suggesting the key to Democrats winning the Governor's Mansion this year lies in expanding the voter base.
"Black and Latino voters don't want to miss the chance to be part of making history," said Dwight Bullard, chairperson for the New Florida Vision PAC. "We have the opportunity to not just elect Florida's first Black governor, but a governor who is unapologetically progressive and who will put our communities first."
Gillum is one of five major Democrats running for the primary, along with former Rep. Gwen Graham, former Miami Beach Mayor Philip Levine, Palm Beach billionaire Jeff Greene and Orlando entrepreneur Chris King.
New Florida Vision leaders plan to stress not only Gillum's ethnic roots — he would be the first black man to hold the title of governor if he wins the election this year — but also his working-class roots and platform.
That includes a focus on funding public education, boosting affordable housing, reforming criminal justice and protecting immigrant communities from President Donald Trump's "deportation force," a clear reference to U.S. Immigration and Customs Enforcement.