Democratic candidate for Attorney General Ryan Torrens is striking back after primary opponent Sean Shaw sued last week to have him kicked off the ballot.
In a statement Monday, Torrens said the money that Shaw called an "illegal campaign contribution" was essentially a loan to his campaign, "as he will now see (and could have learned if he'd only had the decency to ask before attacking)."
Shaw's suit said Torrens "failed to properly qualify" because of the questionable contribution. Shaw and Torrens are the only Democrats running for attorney general. Both are lawyers in the Tampa area; Shaw also represents House District 61. The primary election is Aug. 28.
Torrens' campaign treasurer Jessica Vasconez acknowledged that the campaign received a $4,000 contribution from Francesca Yabraian. The maximum permitted for a statewide candidate is $3,000. Vasconez told state elections officials she refunded Yabraian $3,332.52.
Yabraian is Torrens' wife. "The check he cited was drawn on our joint account," Torrens said. "So the bottom line is, this was a case in which my money was being transferred to my campaign, and as all candidates know, there is no limit on the amount a candidate is allowed to spend on his or her own campaign."
Shaw's "desperate shift to attack-politics is the same old political game-playing that disgusts Florida voters of both parties and independents," Torrens said.
"In this case, what Florida Democrats will find especially troubling is that this low-road attack is frankly beneath what we all expected from my primary opponent, given his career of public service and his family's historic service to our state."
(That's a reference to Shaw's father, the late Leander J. Shaw Jr., the first black chief justice of the Florida Supreme Court.)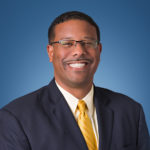 Shaw has said, however, that Torrens "initially submitted sworn statements characterizing this contribution as a loan, and then, after qualifying, recanted sworn statements and re-characterized the (money) as an excess campaign contribution," his complaint said.
"If not for this willful and dishonest act, Torrens' campaign would not have had the funds on hand necessary to qualify." The complaint includes a copy of the Torrens campaign's check for $7,738.32 to qualify for the race.
Torrens responded that he "made one small, inadvertent error that could have avoided this entire problem: I could have simply added my signature to my wife's on that check – and that would have accomplished our same goal (of shifting our funds from our joint account to our campaign's account) in an error-free, perfectly legal way.
"That's why my primary opponent's allegation in his suit is false when he claims our campaign didn't have the funds to pay our qualifying fee. We indeed had the funds; but yes, I made that honest mistake. And yes, I'm kicking myself about that technicality that my opponent has taken advantage of by filing a distorting, low-road lawsuit.
"To prove the honesty and good faith of our intentions, we were our own whistleblower! As soon as we discovered our error, our campaign submitted correspondence to the state's Division of Elections that the check bearing Francesca's signature put her over the allowable $3,000 limit….
"We took the corrective action because we felt it was important to do the right thing and demonstrate that our campaign trail is always the high-road," Torrens said.
He further alleged that Shaw has had his own problems following the law, highlighting "campaign finance violations levied against him concerning his 2016 campaign for state representative" and noting Shaw "repeatedly ignored correspondence and telephone calls from the Division of Elections."
"Now that my primary opponent chose to try to file a lawsuit using false allegations as a weapon to challenge my integrity, and even the integrity of my wife — all as a weapon to try to force me out of the race — I have no choice but to aggressively stay the course and respond not with allegations, but just by making his record available," Torrens said.
He added: "If my primary opponent had been willing to respond to my debate invitations by calling me even once, perhaps he could have simply asked me about that check — so I could have explained it all to him. Unfortunately, he chose his low-road lawsuit attack strategy."
Shaw spokesman Michael Starr Hopkins responded by email: "We'll let the judge decide whether this error was egregious enough to disqualify Mr. Torrens for breaking the rules."
Also in the race for attorney general are Republicans Ashley Moody, a former Hillsborough County circuit judge, and Frank White, a state representative from Pensacola. Jeffrey Marc Siskind is running as a nonparty affiliated candidate.
Torrens' full statement, his invitation to Shaw to debate, and Shaw's Division of Elections dossier as provided by Torrens' campaign, are below.