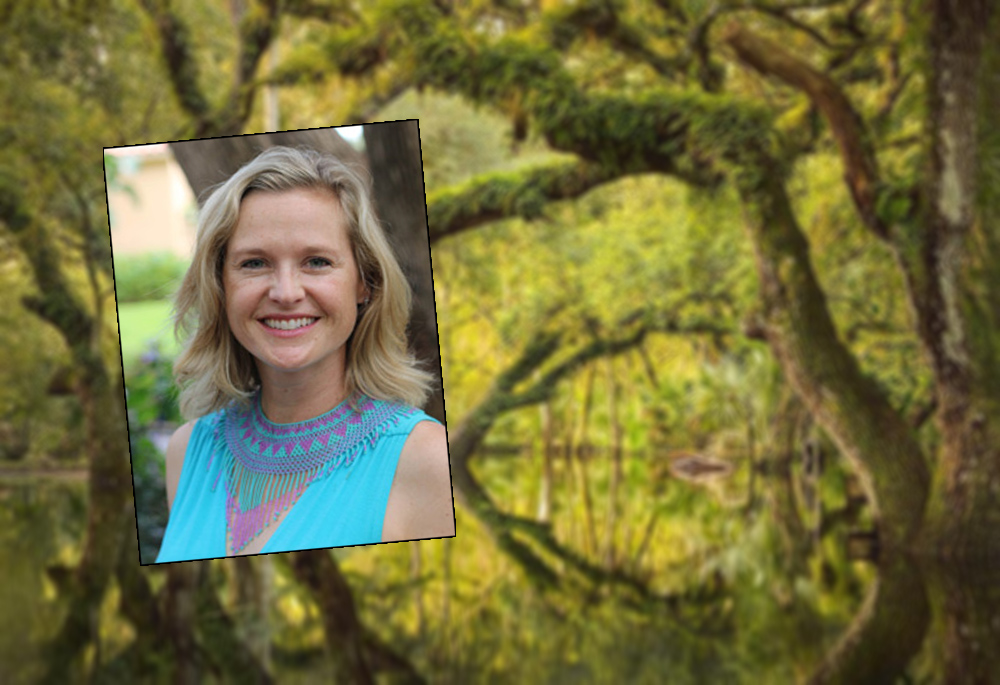 It has been more than three weeks since Carrie Pilon announced she was ending her bid to unseat St. Petersburg Republican Jeff Brandes in state Senate District 24.
Now, Florida Democrats have settled on her replacement.
Lindsay Cross, an environmental scientist who works as executive director of the Florida Wildlife Corridor, will pick up where Pilon left off. It gives her just over three months to cobble together a campaign to take on the incumbent Republican.
"I'm running for State Senate because all residents in Senate District 24 need an advocate who works for them, not for special interests," Cross said in announcing her candidacy Monday afternoon. "As a member of the State Senate, I'll invest in the people of our district by ensuring a quality education, affordable healthcare, protecting our drinking water and environment, and buffering our local and tourist based-businesses from the effects of pollution and climate change."
Pilon announced her withdrawal from the SD 24 race on July 6, and Florida Democrats faced a Monday deadline to pick her replacement. As of midmorning, the party had not issued a formal news release announcing Cross as their nominee in the Pinellas County district.
According to her Florida Wildlife Corridor bio, Cross has lived in the Tampa Bay area since 2001 and spent 14 years with the Tampa Bay Estuary Program "working to protect and restore water quality and coastal and upland habitats."
"Having led an environmental non-profit, I fully appreciate the importance of Florida's natural resources on every aspect of our lives," Cross said. "Moreover, I understand how to balance a budget and keep spending focused on priorities that will make a difference."
During that time, she earned a master's degree in environmental science from the University of South Florida and graduated from the University of Florida's Florida Natural Resources Leadership Institute and the St. Petersburg Chamber's Leadership St. Pete program.
Polling consistently shows SD 24 as winnable for a Democratic candidate. A survey conducted by St. Pete Polls days ahead of Pilon's exit showed her within five points of Brandes with 13 percent of voters undecided.
Despite the hopeful measures for Democrats, the truncated campaign cycle gives Cross little time to build name recognition or raise the kind of money needed to take on Brandes, who had $464,000 in hard money and another $369,000 in his political committee, Liberty Florida, as of July 20.
The past three weeks have also seen Brandes ramp up his ground operation in the district, giving him a massive head start in voter outreach.
The good news for Cross: She faces no opposition in the primary, nor are there any third-party candidates running to siphon away Democratic-leaning residents already inclined to vote blue rather than send Brandes back to Tallahassee.
She and Brandes will go head-to-head in the Nov. 6 general election.
The first inkling of Cross' fundraising ability will come Aug. 10, in a campaign finance report covering the first few days of her candidacy. Her first full-week report is due Aug. 17.
SD 24 covers most of southern Pinellas County except for the tip of the peninsula, which is included in neighboring SD 19. According to the most recent bookclosing report published by the Florida Division of Elections, Republicans hold a 4-point advantage in voter registrations within the district, which voted in favor of Barack Obama twice before going plus-7 for Donald Trump in 2016.