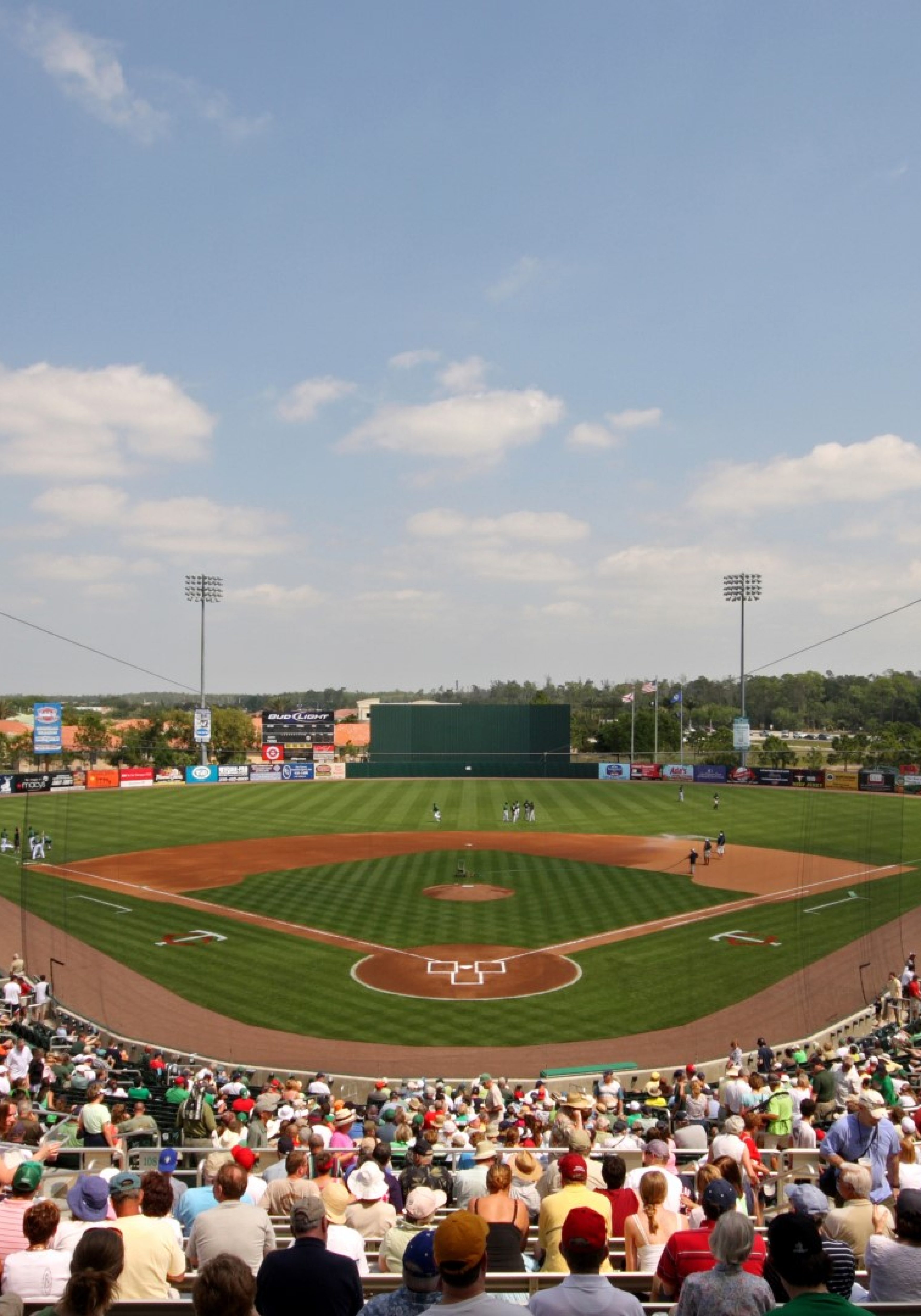 The 15 Major League Baseball teams that retreat to the Sunshine State each spring do more than just please fans during the offseason.
According to a recent report from the Florida Sports Foundation, spring training had an estimated $687.1 million impact on the state's economy in 2018. That's a more than 60 percent increase since 2009 when an adjusted total economic impact was estimated to be around $426.5 million. The new impact estimates are a function of direct, induced and indirect effects of spending in Florida tied to the series of exhibition games held this year.
The games held by the 15 teams, known as the Grapefruit League, also are estimated to create 7,152 jobs annually, accounting for $253.5 million in wages.  
"The Sunshine State offers exceptional opportunities for residents and visitors to enjoy the national pastime of Spring Training,"  Angela A. Suggs, president and CEO of the Florida Sports Foundation, said. "We are pleased with the continued success of the Florida Grapefruit League and look forward to many more exciting opportunities to showcase the many communities in Florida, where the world comes to play."
The numbers drew the attention of Gov. Rick Scott, who's led a largely jobs-focused administration.
"Each year, fans from around the world come to Florida to enjoy spring training," Scott said. "With incredible experiences like spring training happening in Florida, our tourism industry continues to break records."
The New York Yankees, which holds its spring games at George M. Steinbrenner Field in Tampa, had the highest per game average with 9,882 fans attending 16 games during the 2018 season. The Boston Red Sox had the highest overall game attendance with 165,688 fans attending 17 games at Jet Blue Park in Fort Myers.
Downs & St. Germain Research carried out the study on behalf of Florida Sports Foundation. The group examined fan spending by out-of-state and in-state attendees, as well as team spending to determine the overall economic impact. On average, game attendees stayed nearly 4 nights per game and accounted for more than $15 million in spending.