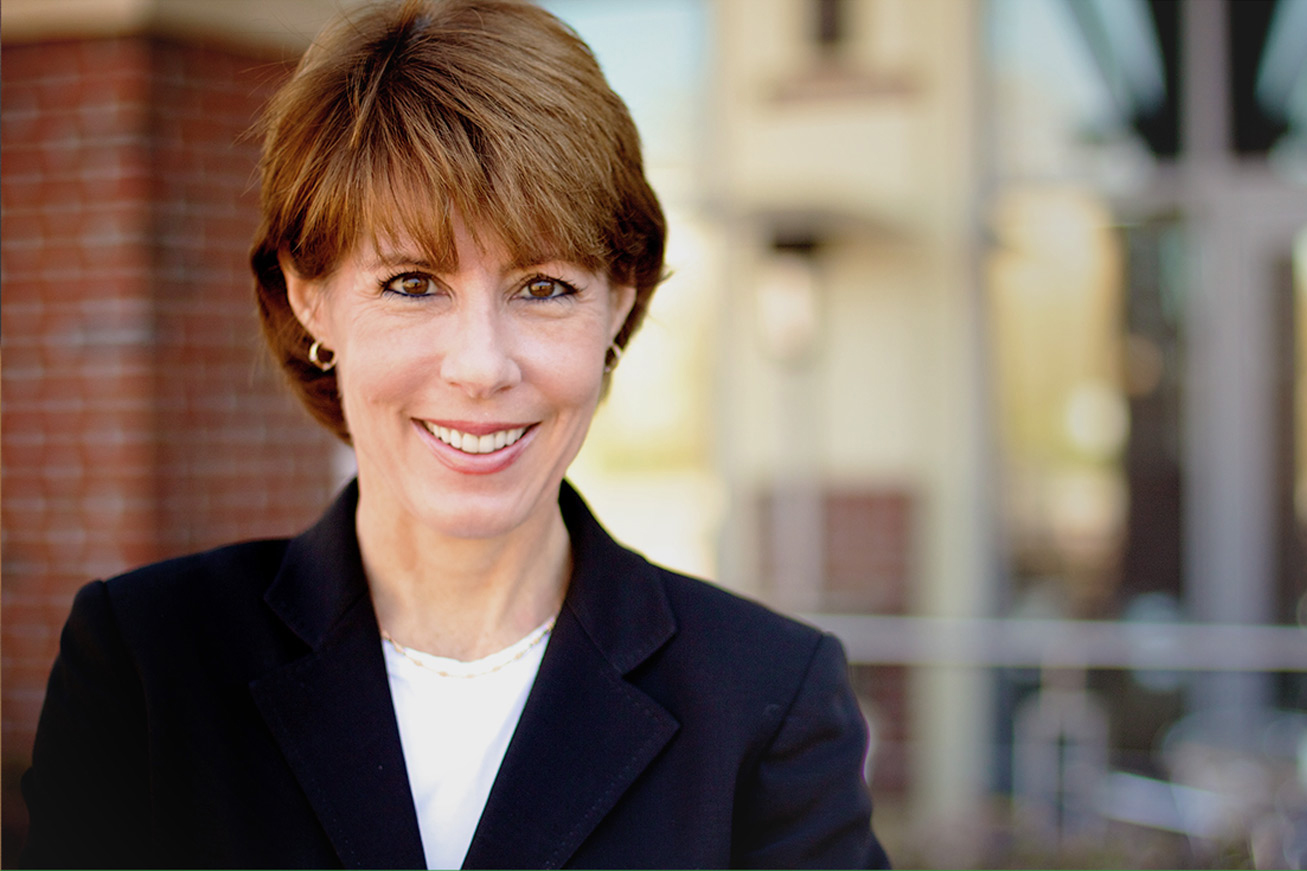 Gwen Graham is surging to a six-point lead in the Democratic primary for Florida Governor, according to a new poll of the five-way nominating contest.
The St. Pete Polls survey shows the former congresswoman and self-described "PTA mom" is the pick for 29 percent of registered Democrats who say they plan to vote in the Aug. 28 primary election. Palm Beach billionaire Jeff Greene came in a comfortable second place with a 23 percent share followed by former Miami Beach Mayor Philip Levine, who had until recently been considered the front-runner, with a little over 19 percent support.
Coming in fourth (after a considerable gap) was Tallahassee Mayor Andrew Gillum. He was the pick for one in eight likely primary voters while Orlando-area businessman Chris King rounded out the pack with just over 3 percent.
The new results show an 8-point surge for Graham over the last measure from the same pollster, which found the North Florida Democrat with 22 percent, putting her just a hair behind Greene, who took the top spot at the time.
Also of note: Compared to the mid-July measure is the shrinkage in undecided voters — a full quarter of the party faithful were undecided two weeks ago, while also-rans Alex "Lundy" Lundmark and John Wetherbee scooped up another percent between them.
Graham's lead mainly comes from a strong showing among white Democrats, who prefer her over Greene 36-24 percent. Graham is also the top pick among men, women and voters over 50, with Greene also taking the No. 2 spot in all three sets.
Gillum does hold the lead among black Democrats, but only by a point — his 23 percent support was closely followed by Greene at 22 percent and Levine at 21 percent.
The polling win is the latest for Graham, who has seen her numbers surge over the past several weeks. An FAU poll released last week found her at the top of the heap with 20 percent support, while June findings from RABA Research and Let's Preserve the American Dream showed her breaching that threshold but still chasing Levine.
Graham's emergence over the past month could have something to do with her starting to hit the airwaves, though Greene's entry likely hasn't hurt.
Most polls show he has been draining Levine, with whom he shares a similar background — both are successful Jewish businessmen who hail from South Florida by way of Massachusetts and both are using their considerable fortunes to bankroll their statewide bids.
The name ID section of the poll lends some credence to that hypothesis.
Levine is still the best known of the five major Democrats, with 69 percent of those polled knowing enough about him to offer their opinion, and those that did found him favorable by a margin of 52-17. Graham scored a little higher with a plus-38, but 34 percent of Democrats still said they were unsure how they felt about her.
Greene was seen favorably by a 51-16 margin, while more than half of voters were unsure about Gillum and King.
As ever, those who were aware of Gillum liked him. He scored a plus-19 among the 45 percent of voters who answered the fave/unfave question. For King, however, it's still a mystery why affable entrepreneur is disliked by so many Democrats — the 44 percent of voters who offered their opinion were split down the middle on favorability.
Gillum's name ID could be in for a big boost, however, as he recently announced what could be considered his biggest endorsement yet, a nod from Vermont U.S. Sen. Bernie Sanders. It's noteworthy that the St. Pete Polls survey was conducted on July 30 and 31, before Gillum announced the left-wing icon's endorsement Wednesday morning.
The automated phone poll received 1,652 responses from registered Democrats who said they planned to vote in the Aug. 28 primary election. The sample was 62 percent white and 27 percent black and each of Florida's 10 media markets were proportionally represented. The poll has a margin of error of plus or minus 2.4 percentage points at a 95 percent confidence level.
The five Democratic candidates are set to spar in their final debate Tuesday night. The winner of the Democratic nomination will face either U.S. Rep. Ron DeSantis or Agriculture Commissioner Adam Putnam in the Nov. 6 general election.