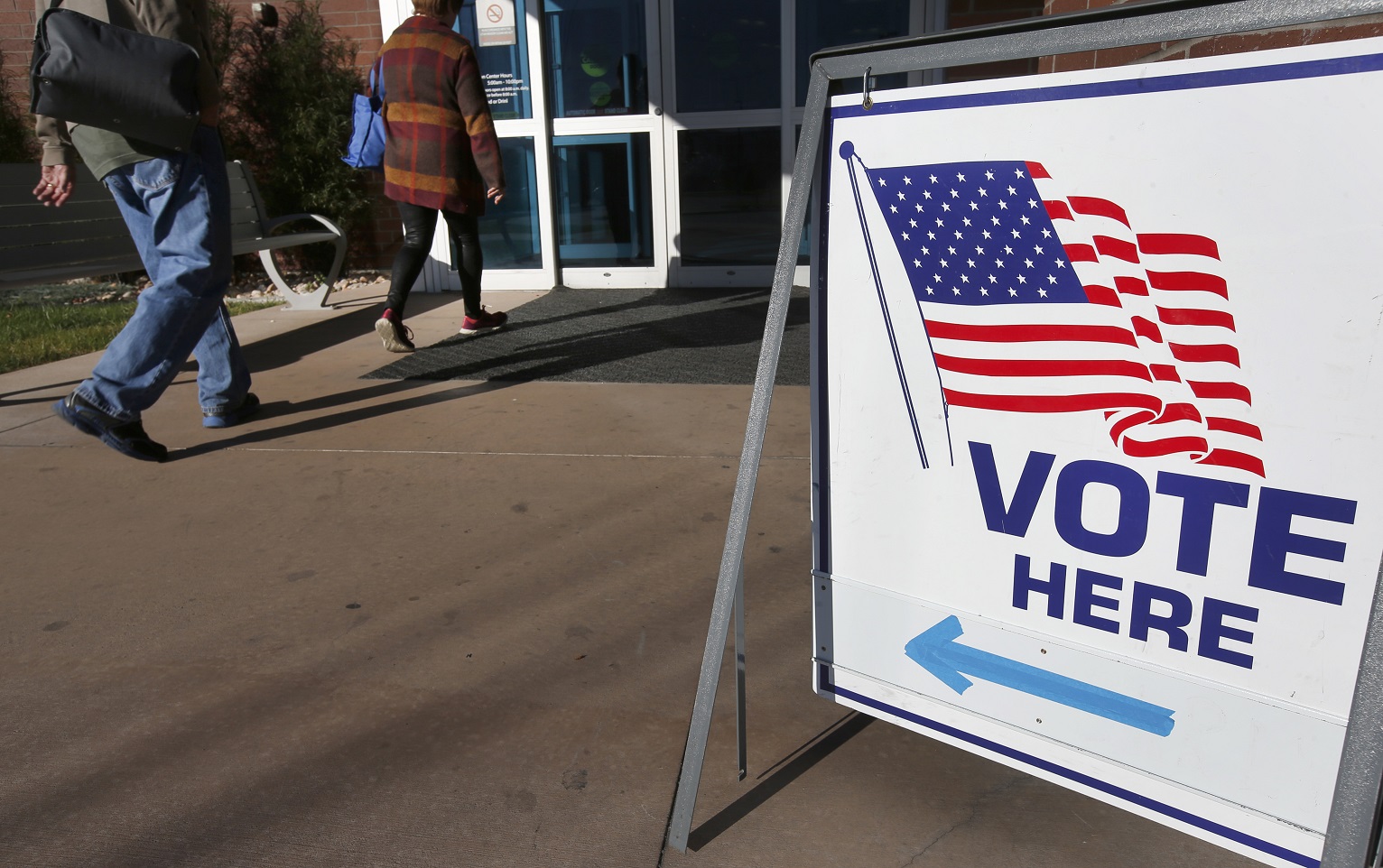 The Protect Dogs-Yes on 13 campaign announced late Thursday that it received the endorsement of 57 local businesses from across the state.
The campaign, which is promoting passage of a proposed constitutional amendment aimed at ending live dog racing in Florida, is pressing ahead despite a judge's ruling that the measure's ballot title and summary are defective and can't go on this year's ballot.
The state also on Thursday filed a notice of appeal to Circuit Judge Karen Gievers' decision.
"The state dog racing mandate … goes against free market values, and is causing harm to gentle greyhounds," said Maurice R. Mizrahi, owner of Temptations Catering and Events in Fort Lauderdale and CaterMasters in Naples.
Tracks in Florida are generally required to continue running live dog or horse races to have slots and card games that make those facilities more money. A move afoot called "decoupling," or removing the live racing requirement, has failed in the Legislature in recent years.
"The dogs are losing their lives," Mizrahi added. "The only group benefiting from the state dog racing mandate is a handful of greyhound breeders. For them, the state dog racing mandate has become a subsidy program for their failing businesses."
The measure was slated for the November ballot by the Constitution Revision Commission (CRC). Amendments need no less than 60 percent approval to be added to the state constitution.
The endorsements announced Thursday are from the following businesses:
Anderson Allergy & Asthma
Artistic Air Conditioning
Bark Avenue Bakery
Beach Express
Benson's Canine Cookies
Best Books, Inc.
Book Warehouse, Inc.
CaterMasters
CMi AC & Electrical
Coldwell Banker Hartung & Noblin, Inc.
Cool Critters Studio LLC
Courteous Canine, Inc.
Cowgirl Pizza
Crave It Fitness
Del Campo Dermatology and Laser Institute
Dog Lovers of Tarpon
Doggie Dayz Daycare & Training
Earth Pets Natural Pet Market
Earthwise Pet Supply
Galuppi's
Greypit Inc.
Hollywood Houndz LLC
The Hound's Meow
Imperial Dry Cleaners
Joey D's Restaurant and Bar
KLP Consulting
Louise's Pet Connection
Market on South
MEZE 119
Mojo's Backyard
A Much Kneaded Massage
The Nest
Palm Harbor Pet Grooming
The Pet Nanny Lakeland
Pet Paradise Resort
Pet Pros
The Pets Natural Choice, Inc.
Rock Pamper Scissors
Rain Dogs Pet Grooming
RGU Color
San Carlos Realty, Inc.
Sanford Mower Sales and Services
Sandy Levy/Visual Impact Photography
Scottie Paws Pet Resort & Spa
Sebring Medical Hearing
Shape Shifters Fitness
Shandra's Pet Salon
Silly Willie's
Summit Automotive
Temptations Catering and Event Planning
Total Martial Arts and Fitness
Tri Star Karate
Twery's
Vero Beach Book Center
Won Love Dog Training
Woof Gang Bakery (Fleming Island)
Woof Gang Bakery (Wellington)