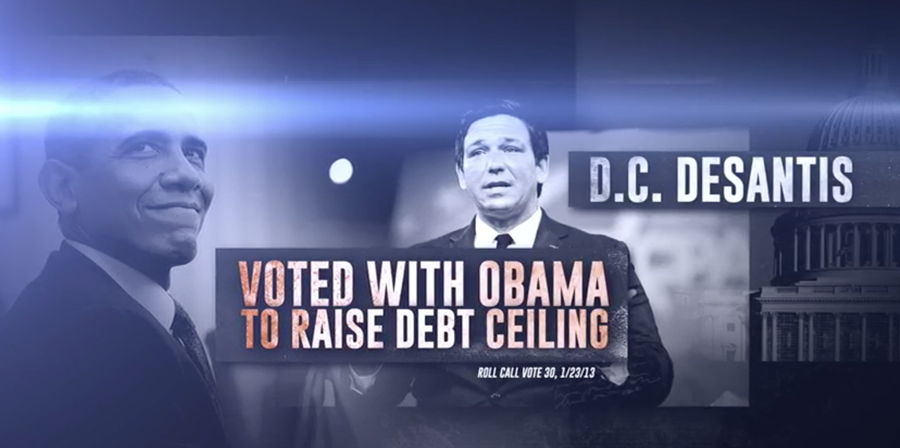 Florida Grown, a political committee supporting Adam Putnam's run for Florida Governor, released a hard-hitting ad Friday spotlighting opponent Ron DeSantis' "betrayal" of Florida.
The charge: "Why did he sell Florida out? Because the real Ron DeSantis is part of the Washington swamp, working for one of the largest lobbying firms in America… taking a million dollars from Wall Street… and facing massive ethics violations. Hypocrisy. Betrayal. That's D.C. DeSantis."
The ad spotlights DeSantis' support of the FairTax, a national sales tax proposal that would replace the Internal Revenue Service. As well, the spot spotlights DeSantis supporting cuts in Social Security and raising the retirement age, via votes in three successive years.
Putnam has hammered DeSantis for trying to cut entitlements and spending power of senior citizens, and this ad amplifies those attacks, in addition to highlighting a DeSantis vote to raise the debt ceiling during the Barack Obama presidency.
Raising the debt ceiling — the term for raising the amount of debt the U.S. Treasury can incur — is a routine occurrence that started creeping back into the headlines in Obama's second term. DeSantis voted to increase the debt ceiling early in his first term, as did all but 33 of his Republican colleagues in the U.S. House.
That punch may be damaging in a normal Republican primary race, though the Putnam vs. DeSantis brawl is anything but normal. Since earning an explicit endorsement from President Donald Trump, DeSantis has surged into the lead in the primary race and it's unclear whether even an association with Obama could repel Florida Republicans, most of whom are firmly aboard the Trump train.
Despite losing his frontrunner status, Putnam has the support of many monied donors and has maintained a massive fundraising advantage in the race — the most recent round of campaign finance reports put him at $36.8 million raised and $7.3 million banked compared to $15 million raised and has $4.2 million banked for DeSantis.
With that kind of cash, there could be another volley of attacks on the horizon.
The ad is below.