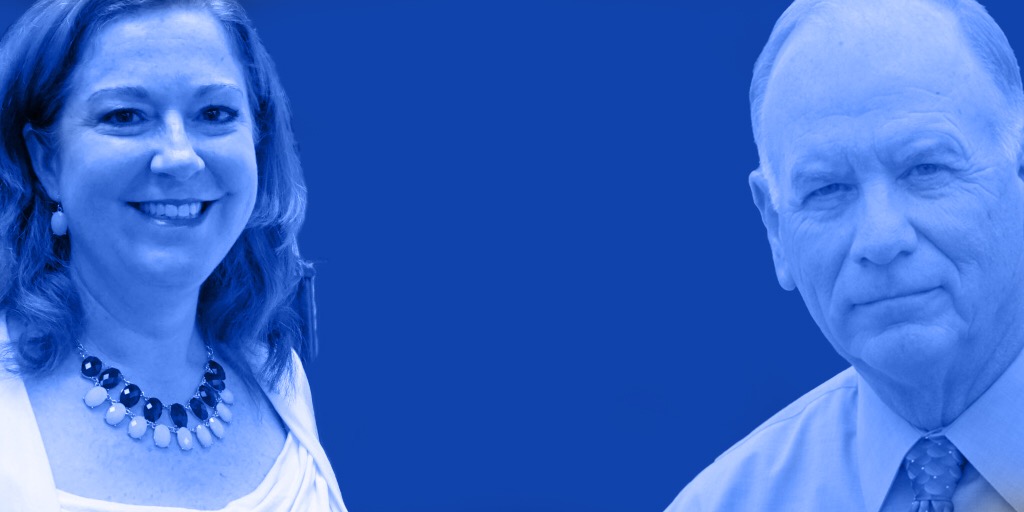 Former state Rep. Ed Hooper continued piling on to his fundraising lead in the race for Senate District 16, adding $37,156 to his war chest last week.
Hooper, a Clearwater Republican, is running against former state Rep. Amanda Murphy, a New Port Richey Democrat, for the Pinellas and Pasco-based state Senate seat that was held by Sen. Jack Latvala before his resignation late last year.
Between July 21 and July 27, Hooper raised $21,156.00 in hard money and tacked on another $16,000 via his political committee, Friends of Ed Hooper. That haul included a $15,000 check from Working Together For Florida PAC, the main fundraising vehicle of Naples Republican Sen. Kathleen Passidomo, a candidate for the 2022-2024 Senate presidency.
Hooper's accounts only shelled out $5,575 during the weeklong reporting period, including $2,086 for email and social media marketing and a host of charges for canvassing work. All told, Hooper has raised nearly $660,000 between the two accounts since entering the race in early 2016. He had $492,647 banked at the end of the reporting period.
Murphy, meanwhile, showed $4,615 in contributions for her campaign account last week while her two political committees — Working Towards Florida's Future and Taxpayers for Responsible Government — haven't shown signs of life since shortly after she entered the race in mid-May.
Her new report included a check from personal injury law firm Disparti Law Group for $1,000, the maximum allowable contribution for state legislative races, as well as 22 smaller contributions, most of them from individuals. The report also showed $20,000 worth of "in-kind" support from the Florida Democratic Party to cover research and campaign consulting costs.
After spending just $225 for the week, Murphy had $28,293 left in her campaign account. Including committee cash, Murphy has raised $103,625 between her three accounts and had a combined $86,763 on hand on July 27.
Murphy is the lone Democratic candidate running for SD 16, while Hooper faces some nominal opposition in the Aug. 28 Republican primary. Hooper's opponent, Palm Harbor restaurateur Leo Karruli, has raised $5,446 and kicked in another $30,025 in candidate loans. His new report shows him with a negative balance in his campaign account.
SD 16 has a Republican edge — it voted plus-12 for Donald Trump in 2016. However, polling has consistently shown the seat is winnable for a Democrat. A June survey from St. Pete Polls shows Hooper and Murphy in a competitive race, with Hooper holding a 45-43 advantage. That edge falls within the poll's margin error.