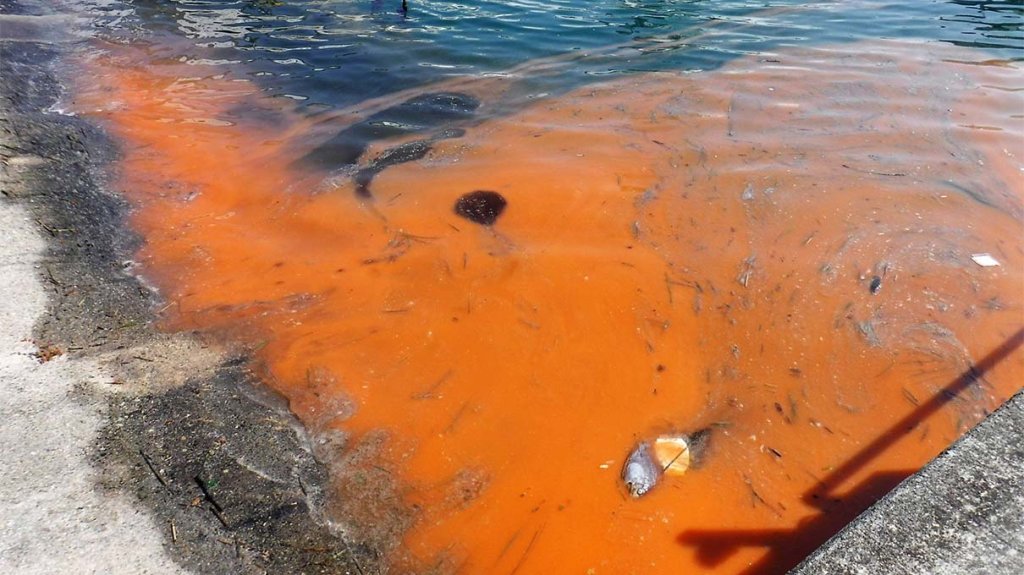 Between the algae bloom and red tide, Florida's coastal communities are fighting a two-front war, but the notion that the two environmental crises are linked is a myth according to numerous environmental scientists.
The current red tide bloom began in October 2017, months before the first signs of another bloom in the coastal discharges released from Lake Okeechobee by the U.S. Army Corps of Engineers. If the fact that one preceded the other isn't proof enough, Mote Marine staff scientist Tracy Fanara said as much to the Palm Beach Post last week.
"That's the biggest misconception that we hear. Lake O releases did not initiate this bloom," she said. "It is unique that it has lasted this late into the summer, but it's not necessarily widespread and we've had blooms that have gone all the way up into the Panhandle."
According to Fanara, even though the organism that causes red tide feeds of coastal nutrients, the Lake O discharges were too far south for that water to feed the beast. Strike two against a red tide-Lake O connections, according to her organization, is that freshwater simply isn't the fuel red tide is looking for.
Neither Mote Marine nor Fanara are making maverick claims here — scientists at the University of Florida's Institute of Food and Agricultural Sciences have come to the same elementary conclusion, and the Florida Fish and Wildlife Conservation Commission is equally clear.
In IFAS' own words: "Algae blooms are common in Florida waterbodies. Under the right conditions, these blooms can grow quite large and become harmful to human and ecosystem health. Recently, a harmful algal bloom (HAB) on the southwest coast of Florida has gained a lot of media attention. There are several pictures and news stories circulating on social media of dead fish and other marine animals washed ashore. Some media outlets and social media posts are incorrectly connecting these fish kills with a separate bloom occurring in Lake Okeechobee. However, these unfortunate fish kills are caused by an unrelated HAB known as red tide."
Pitching these two blooms as related may make for more sensational headlines in an election year, but the only thing linking them is laziness in reporting — one look at the science proves it.