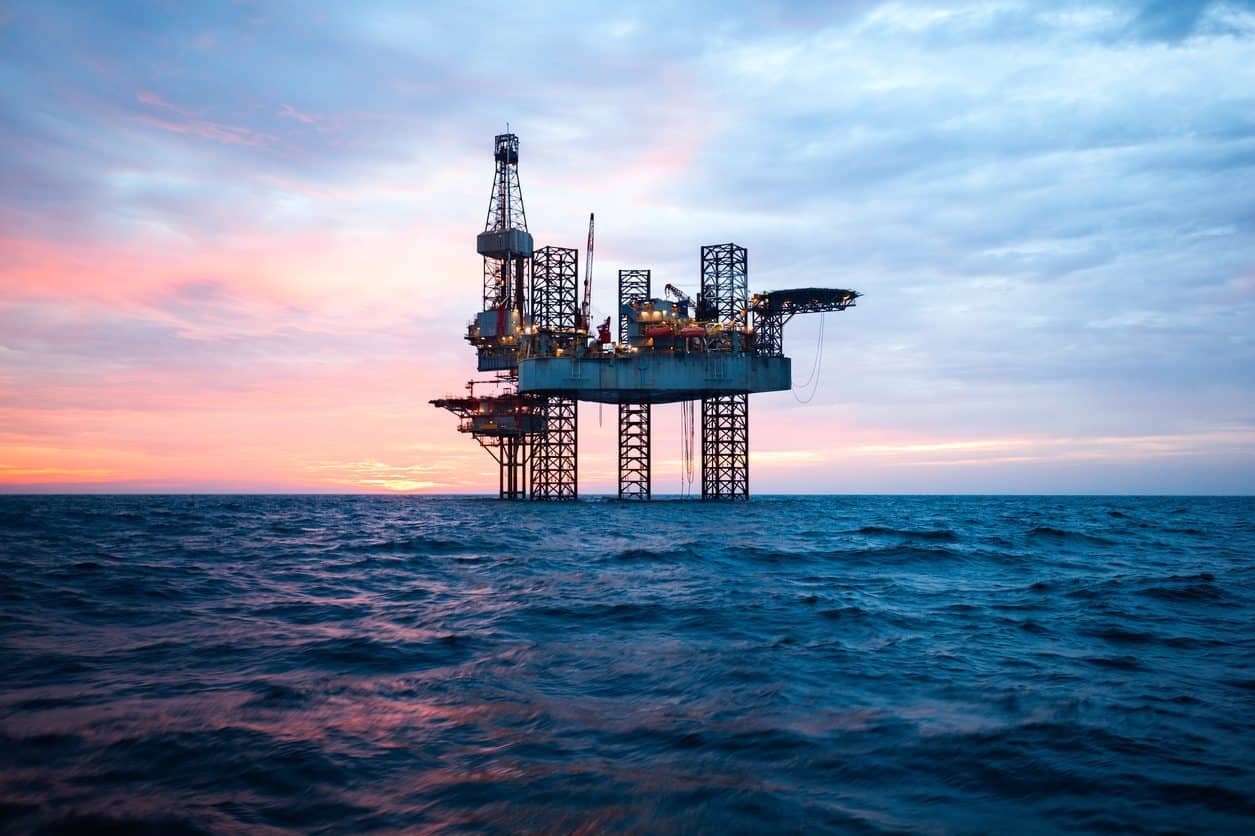 The American Petroleum Institute thinks there's a case to be made for expanding offshore drilling. And API offshoot "Explore Offshore," billed as a "bipartisan coalition," is poised to make that argument.
The group, rolled out just hours after POLITICO reported an industry interest in drilling within 75 miles of shore, has some star power associated with it. Former Veterans Affairs Secretary Jim Nicholson is national co-chair.
State co-chairs are likewise known quantities, in former Puerto Rico Sen. Miriam Ramirez and former Florida Lt. Gov. Jeff Kottkamp.
Kottkamp and Ramirez both offered enthusiastic advocacy for drilling, with Kottkamp noting the importance of lobbying local elected officials.
"Affordable energy is critical to our quality of life in the Sunshine State. We are speaking with our local leaders throughout Florida to discuss ways to maintain our state's natural beauty and meet the energy needs of our growing population of over 20 million residents and 110 million annual visitors," Kottkamp said.
Ramirez noted that "we can support thriving tourism industries here in Florida all while developing offshore energy resources that could create high-paying jobs in our state."
The effort, Nicholson says, is not limited to Florida.
"As we plan ahead as a country, access to our offshore energy resources is a key part of the nation's economic future and national security, and that is why I am pleased to chair the national Explore Offshore USA coalition. Uniting supporters from Virginia to Florida, we will continue to work to ensure access to our offshore energy resources to support reliable, affordable energy, boost national security, and assure a strong United States economy," Nicholson asserted.
This effort comes at a time when Florida's political scene has been roiled by mixed signals regarding whether or not offshore oil rigs are in Florida's future, including opposition from many Congressional Delegation members to expansion of industry prerogatives
Sen. Bill Nelson has already dubbed his potential general election opponent, Gov. Rick Scott, as "Oil Slick Rick" after what he and political allies deem to be flip-flopping by Scott on the issue.
Scott took credit for taking the issue "off the table" after a January meeting with Interior Secretary Ryan Zinke, even as no such assurance has been memorialized in law or departmental directive.
Scott, meanwhile, has attracted strong interest from the energy sector as a Senate candidate.
The Tampa Bay Times reports that Scott has raised at least $880,000 from energy interests well outside Florida.
In that Times piece, a Scott spokeswoman decried any implication that the donations are transactional on this issue.
"Anyone who contributes to Gov. Scott's campaign does so in support of his candidacy, which includes priorities such as protecting Florida's natural treasures by keeping drilling away from our coastline," Lauren Schenone said. "It was Gov. Scott who worked to have Florida taken off the table for oil drilling."
Jonathan Webber, Deputy Director of Florida Conservation Voters, added in a statement, "In Florida, our environment is our economy. Any proposal for expanding offshore oil drilling puts our economy and environment at serious risk.
"How many so-called 'foolproof plans' now sit on the trash heap of history? Floridians learned a harsh lesson from the Deepwater Horizon disaster, which coated Panhandle beaches in noxious black tar and hurt local businesses up and down the Gulf coast. No one can ignore that this outdated practice is unsafe. Climate change and sea-level rise are already causing enough dramatic consequences for Floridians.
"We should be investing in Florida businesses that offer clean energy alternatives, like solar power. Members of Florida's Congressional Delegation are elected to office for moments like this. Now is the time for them to speak up in Washington and publicly oppose this plan. Offshore drilling is a risk that our state cannot afford."
Nicholson, however, contends many concerns about drilling are misplaced.
"There is little to no chance of this exploration being visible from the coastal lands, and the miracle of new science and technology has made the chances of a disastrous accident like that of the BP Deepwater Horizon in 2010 nearly impossible," Nicholson said during a news conference at the Florida Press Center.
David Mica, executive director of the Florida Petroleum Council, said that because of technological advances since 2010, "we're at a safer point than we've ever been." Still, he said, there are no guarantees that another oil rig blowout will never occur.
"I think there are some of us who would like an absolute guarantee. I'll be transparent with you: There are no absolute guarantees in the activities of mankind," Mica said. "But we must try to improve our technologies with the very best and brightest. And Florida is producing many of them."
—
Some material from the News Service of Florida is used in this article with permission.