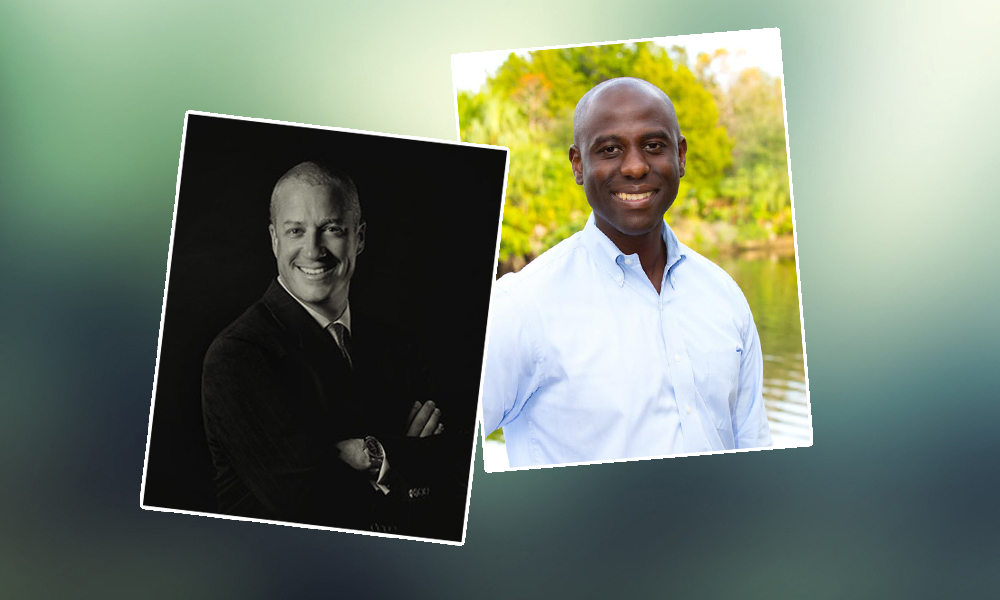 The two Republican contenders to succeed term-limited Rep. Larry Ahern in House District 66 have already spent nearly $335,000 combined and show little sign of slowing down as the primary election approaches.
Seminole attorney Berny Jacques held on to his fundraising lead after bringing $50,660 between his campaign account and political committee, Protect Pinellas, during the Aug. 4 through Aug. 10 reporting period. Nearly all of that cash — $50,050 — was sent to Protect Pinellas from another committee, Conservatism Counts, which says on its website that its mission is to "promote the ideals and benefits of conservative and limited government."
Spending for the week totaled $60,734 and included more than $35,000 in payments to Gainesville-based Data Targeting for several rounds of direct mailers. Another $22,000 went to Virginia-based Multi Media Strategies for media buys, while Tallahassee-based Evolution Media picked up $3,335 for media production work.
With the major windfall, Jacques has now raised $259,150 between his two accounts. After spending, the two accounts had a combined $48,110 banked on Aug. 10.
Belleair Bluffs businessman Nick DiCeglie posted just $1,525 in campaign contributions for the week, but he juiced his campaign with another $40,000 in candidate loans to cover his own spending spree, which clocked in at nearly $56,000.
That outflow included a $25,000 media buy through Tampa-based Spectrum Reach and nearly $25,000 more for direct mail campaigns through Tallahassee-based Election Management Solutions. Also on the report was a $3,000 payment to Pulpo Creative for media production, $1,500 to Political Capital for fundraising consulting and $1,555 to Elections Connections for telephone calls.
Through the end of the reporting period, DiCeglie had raised $142,056 in outside cash and kicked in $70,000 in loans for a to-date total of $212,056. He had $26,562 in the bank on Aug. 10.
According to a recent poll of the primary race, DiCeglie leads Jacques 44-30 percent among likely Republican primary voters with the remainder undecided. Among Republicans who said they had already voted, DiCeglie's lead expanded to 51-34 percent, while those yet to vote preferred him by a 10-point margin with 32 percent undecided.
The winner of the Aug. 28 Republican primary will go up against schoolteacher Alex Heeren, who locked up the Democratic nomination without opposition. Heeren, for his part, added $760 to his campaign account, bringing his to-date total to $31,781 with $9,740 at the ready.
HD 66 is a coastal Pinellas seat that covers part of Clearwater and numerous other communities, including Belleair Bluffs, Indian Rocks Beach, Indian Shores and Seminole.
The district has a Republican lean — Ahern has held the seat since it was redrawn in 2012, when he won re-election by 6 points. His next two re-election bids ended in double-digit wins, and President Donald Trump had similar success in 2016, when he carried the district 55-41.