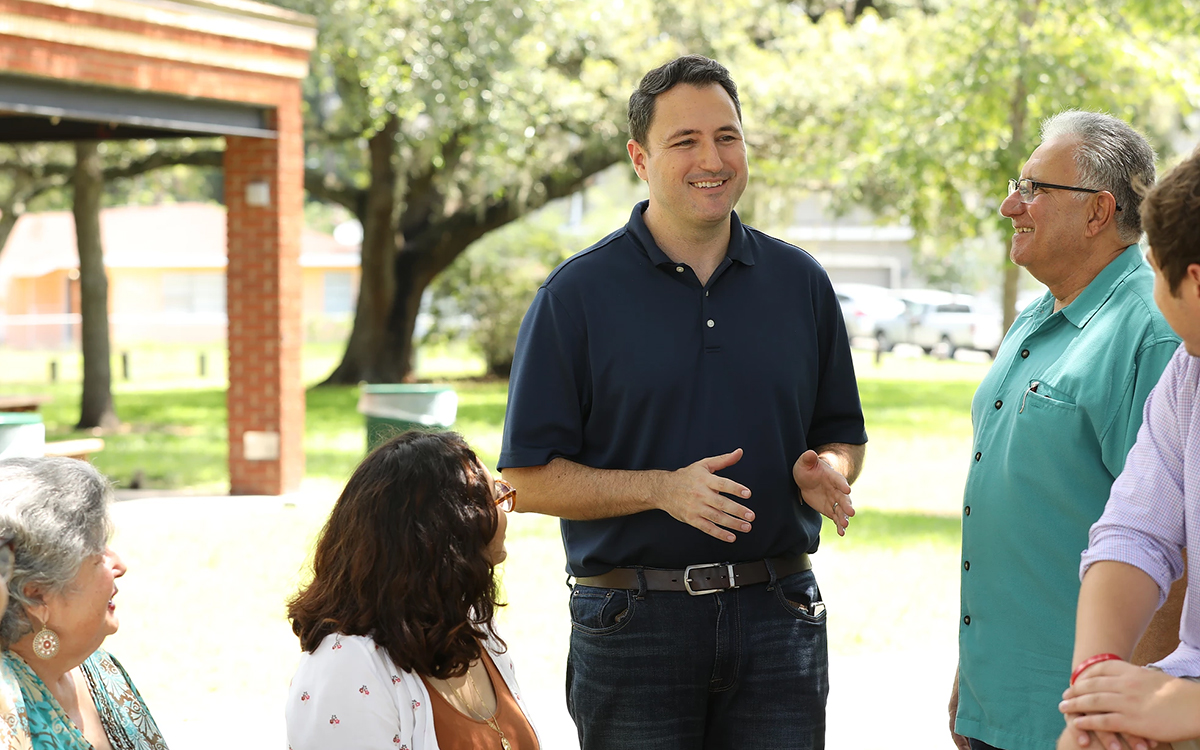 Tampa Democrat Mike Alvarez scored a last-minute endorsement from Tampa Mayor Bob Buckhorn in the race to succeed House Minority Leader Janet Cruz in Hillsborough County's House District 62.
"There is only one candidate in this race that speaks to the heart and soul of this district and that is Mike Alvarez," Buckhorn said. "He knows the community, has served his country as a member of the United States Marine Corps, and is prepared to be our Representative in Tallahassee. He will be a credible and competent voice for West Tampa and Town and Country."
The endorsement comes a week out from the primary election for HD 62, which will effectively decide Cruz' replacement in the House — the winner of the primary race will still be on the November ballot, though their only competition will be write-in candidate Jose Vazquez. A write-in candidate has never won elected office in Florida.
Alvarez joined the U.S. Marine Corps after the 9/11 attacks and served three tours overseas before returning home to Tampa to work as the director of operations for family-owned business Westfall Roofing. Alvarez is also an active member of the West Tampa Chamber of Commerce, the Oakford Park Neighborhood Association, the Sierra Club, and the Hillsborough Democratic Party Hispanic Caucus, where he serves as secretary.
"Mayor Buckhorn has always been an advocate for our schools, our community, and our Democratic values," Alvarez said. "I'm humbled to have his endorsement and I look forward to working with him to build on our successes."
Buckhorn nod is the latest high-profile endorsement Alvarez has received in the state House race. He recently landed the backing of Democratic U.S. Rep. Kathy Castor, and has also picked up support from the Florida Education Association, the Hillsborough Classroom Teachers Association and the Florida AFL-CIO.
Alvarez, the first-in candidate for the race, faces School Board member Susan Valdes and activist Chris Cano in the primary. Vazquez' candidacy locked down the election to registered Democrats.
Through Aug. 10, Alvarez held a fundraising advantage with more than $70,000 raised, including $31,698 in loans, and about $7,800 in the bank. Valdes has raised $19,315 and has $3,830 banked, while Cano has brought in $4,163 and has $792 on hand.
Despite lagging in the money race, Valdes has been the beneficiary of significant outside spending by the Florida Federation for Children, a political committee funded by charter school companies. Valdes had promised early on in her campaign to not accept contributions from charter school companies.
Her campaign has been mired by controversy since she entered the race. Alongside Castor's endorsement of Alvarez, she issued a scathing rebuke of the 14-year school board member for using a picture of Castor in a mailer sent out by her campaign, which she said some could misinterpret as an endorsement.
"Let me be clear, the candidate in this race who has my endorsement and support is Mike Alvarez. If you support public schools, if you share our Democratic values, and if you want honesty from your elected officials, vote for Mike Alvarez," Castor said at the time.
Valdes kicked off her campaign with a resign-to-run letter of questionable legitimacy, and weeks later made more negative headlines after a video surfaced of her dodging a question about whether she would accept campaign contributions from charter schools.
In the wake of that video going semi-viral, Valdes' campaign threatened to pull strings and have the man who recorded it fired from his job at the State Attorney's office.
HD 62 covers part of Hillsborough County and is a Democratic stronghold.
The primary election is Aug. 28.