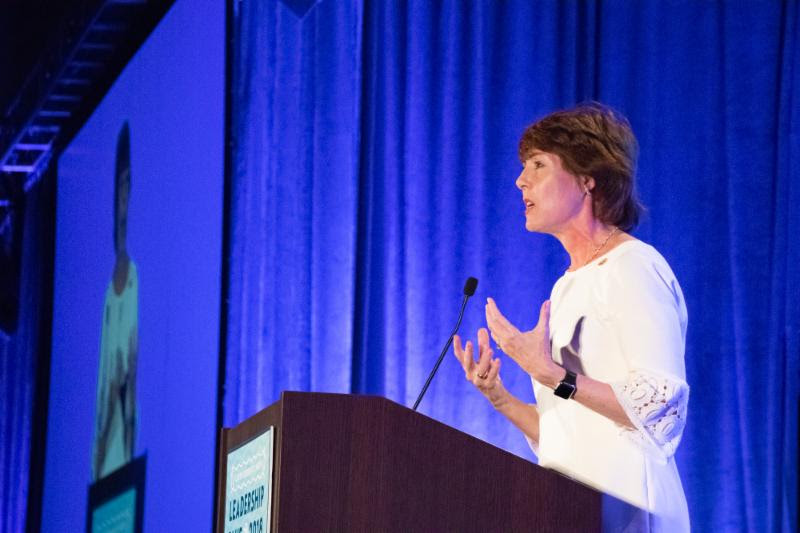 On Tuesday, Democratic Gubernatorial candidate Gwen Graham rolled out her latest endorsement, via Kentucky Secretary of State Alison Lundergan Grimes.
Grimes, the youngest Secretary of State in the United States, is one of just two elected statewide Democrats in Kentucky.
Her endorsement quote reflected the realities experienced by women in the electoral arena.
"I've been inspired by the enormous, and growing, group of women running for office this year. Women bring a different perspective and leadership style to state government. We need more negotiators, collaborators and champions for equality in office, which is why Florida needs Gwen Graham," Grimes said.
Grimes lauded Graham's progressive bona fides.
"During her time in Congress," Grimes asserted, "Gwen fought for a woman's right to choose, the Affordable Care Act, and banning drilling off of Florida's beaches. She was Florida's only Democrat serving on the House Armed Services Committee, where she fought for Florida's state's troops, veterans and their families."
"Secretary Grimes represents the kind of courage we need more of in our politics," Graham said. "She continues to challenge the status quo and uphold Democratic values. I am proud to have her endorsement today and I look forward to collaborating with her in the future."
In addition to rolling out the Grimes endorsement, Graham has also rolled out a new ad for the Miami market.
The evocatively titled "Fresh – Miami" refers to the candidate as "Bob Graham's daughter, Miami's own Gwen Graham," before going on to tout Graham's 100 percent rating from Planned Parenthood, support for President Barack Obama's clean energy plan, and opposition to NRA "Blood Money."
The Graham team clearly sees room to grow in the Miami market, where local opponents Philip Levine and Jeff Greene have dominated airwaves.
Per the most recent St Pete Poll of the race, Graham is a distant 4th in Miami, with just 11 percent of support, behind Levine (38 percent), Andrew Gillum (21 percent), and Greene (17 percent).
Statewide, Graham fares better, in first place with 27 percent of the vote, with Levine (25 percent) and Gillum (21 percent) within spitting distance.