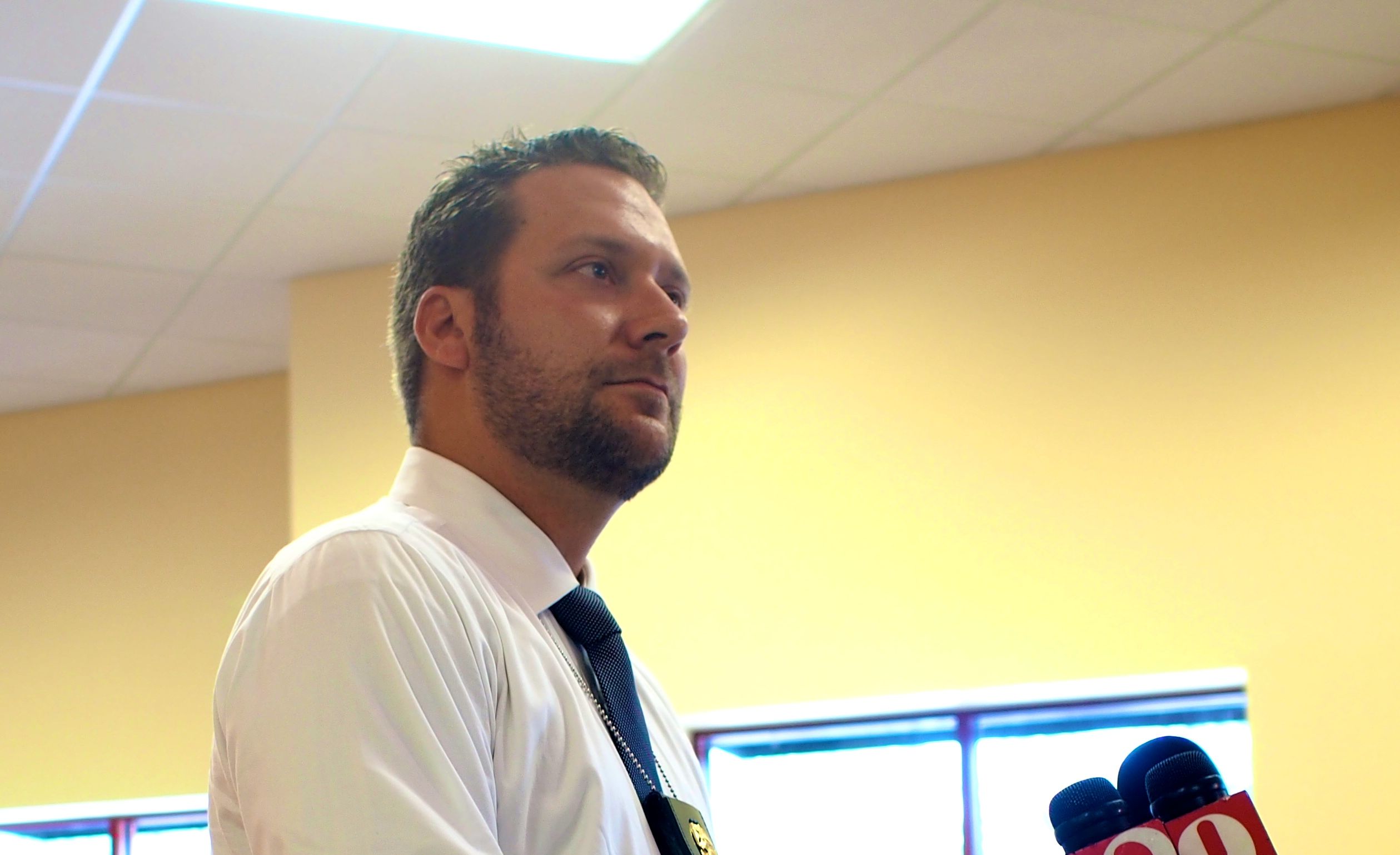 In a late-night tweet storm Monday, controversial Seminole County Tax Collector Joel Greenberg threatened and insulted critics who were taking issue with an Islamaphobic comment he made in a social media post over the weekend.
Specifically, Greenberg, a Republican, went after Florida House District 47 Democratic candidate Anna Eskamani, who is an Iranian-American, and Ben Friedman, the director of community relations for the Jewish Federation of Greater Orlando, among others.
Greenberg declined Tuesday morning to comment about the tweets.
Meanwhile, the chorus of people — Democrats so far — calling for Greenberg to resign continues to increase, with Democratic gubernatorial candidates Chris King of Winter Park and Andrew Gillum of Tallahassee adding their calls Tuesday to those of the Seminole and Orange County Democratic parties and others.
Eskamani called for Greenberg to resign after his posts over the weekend.
Friedman criticized Greenberg in an op-ed he wrote for the Orlando Sentinel, published over the weekend online and Tuesday morning in the newspaper.
"When are you going to resign?" Eskamani asked Greenberg Monday evening in a tweet.
"Never. As a matter of fact, I will be donating $200,000 to your opponent. #maga @FloridaGOP #sayfie," Greenberg replied
Then Eskamani asked, "Is that before or after you resign?"
"You truly are a novice," Greenberg tweeted back. "You mistake excitement for intelligence. Now it's $250,000. Each time you talk it goes up another $25,000."
"The only person who made a mistake here is you, Joel & you can't bully anyone into silence, especially not me. I have a lot of empathy, even for folks I disagree with. I have to hope that there is "some" reason you feel the way you do, & maybe w/time we can figure that out," Eskamani replied.
"Welcome to the jungle," Greenberg tweeted back. "You swung and missed. There are political ramifications for that. You realize I'm sitting on $50,000,000. Big mistake."
That was an apparent reference to his or his family's wealth through the family company's chain of dental clinics, Greenberg Dental.
Those exchanges were among many that went into a long thread of tweets last night, during which Greenberg also told another critic, "Bite me."
When Friedman weighed in, about Greenberg's claim to be "sitting on" $50 million, and asked, in a tweet, "You made a chair out of money?", Greenberg replied:
"You know exactly what the deal is, you traitor. You are a slob and I'll get to you eventually."
Friedman's reply in a statement to Florida Politics: "Maybe he feels entitled to our support because he's from a wealthy Jewish family, but our values are not for sale."
It all began Saturday when Greenberg put on Facebook: "Very simple question … name just ONE society in the civilized world that has benefitted in any way from the introduction of more Muslims. Just one. Asking for a friend."
That post was taken down. Monday night someone said Greenberg took it down and he replied:
"I didn't delete it, moron. FB took it down."