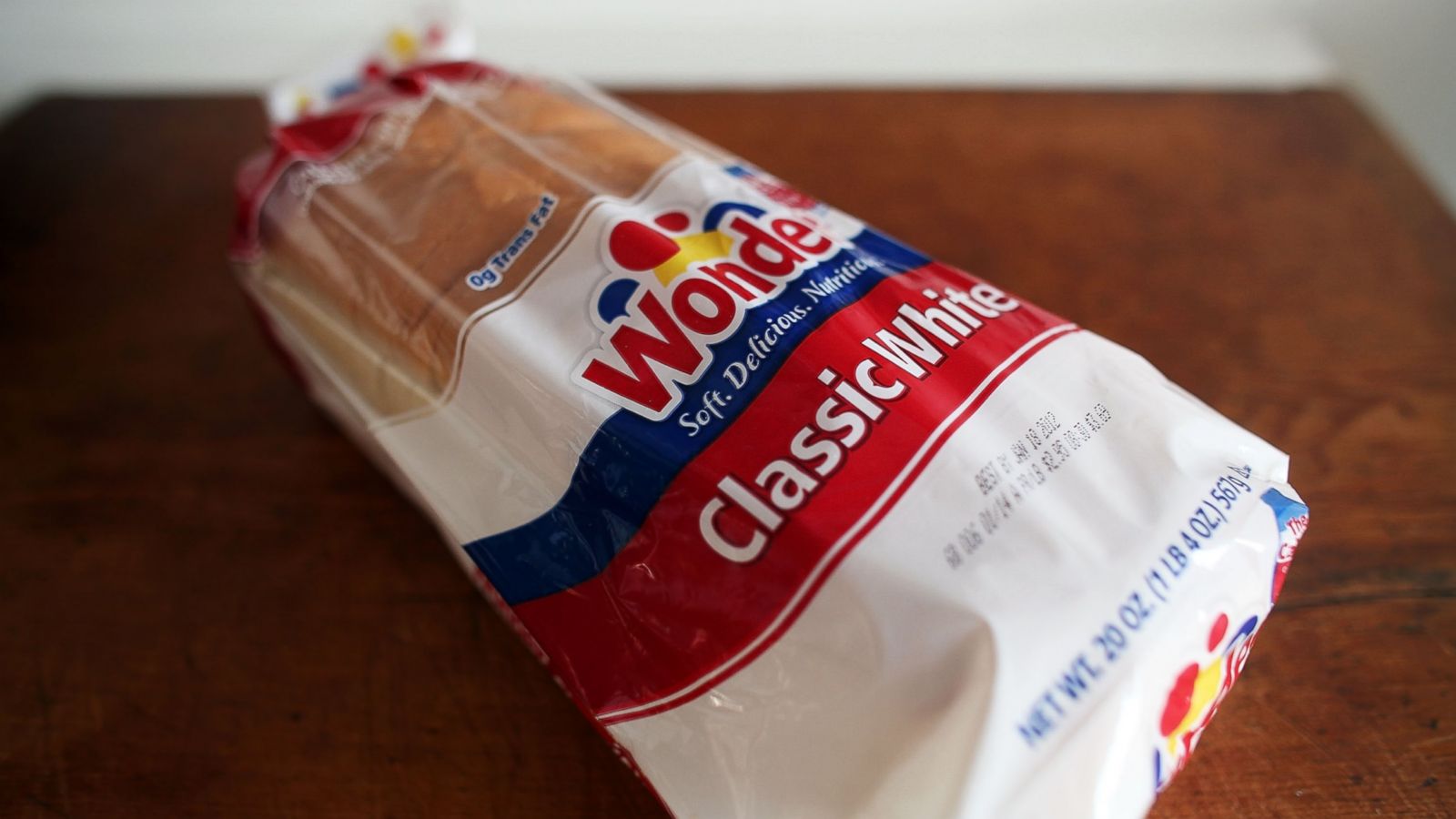 Based on the latest polling, after next Tuesday's primary elections the Florida GOP will offer this slate of statewide candidates:
— Rick Scott for U.S. Senator.
— Ron DeSantis for Governor.
— Frank White for Attorney General.
— Jimmy Patronis for Chief Financial Officer.
— Baxter Troutman for Agriculture Commissioner.
Of course, there's still time for Ashley Moody to slip past White. Or Denise Grimsley to edge out Troutman.
But if they don't, goodness, this really is your father's Republican Party.
Five of the whitest white dudes who have ever run for office in Florida will be the face of the Florida GOP in 2018. This isn't exactly a change from previous election cycles, but there is something especially patriarchal about this lineup.
If I were DeSantis, I'd be a tad worried about being tied to such a non-diverse slate of candidates. Mind you, Florida voters do not vote for statewide offices as a slate, but in this Summer Slam of political matchups, there's Wonder Bread on one side and (probably) Gwen Graham, Sean Shaw, Jeremy Ring, and Nikki Fried on the other.
I don't know for whom I am voting, but I sure know which bunch I'd rather have over for dinner (as long as Patronis gets to come over regardless).
A member of Team DeSantis privately expressed some concern with the optics of running with three other white guys, none of whom is from south of I-4.
Florida Democrats, meanwhile, are salivating at the prospect of tying Troutman to DeSantis.
As voters were reminded Monday, via a mass text message that offered no clues who sent it, in 2012 Troutman was charged with domestic violence. Rebecca Troutman told deputies at the time that he threw a bedspread at her and that hit her in the face; Baxter Troutman said it didn't hit her.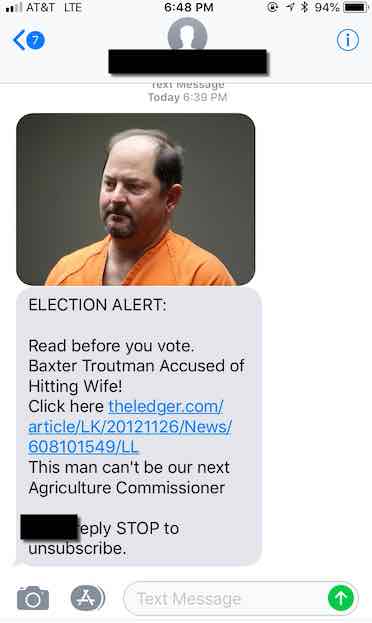 Since that incident, the Troutmans quickly reconciled, and Rebecca Troutman has been her husband's most visible supporter.
But that won't keep Democrats from plastering the photo of Baxter Troutman in an orange jumpsuit across the Sunshine State.
It's not on the same level as a domestic violence charge, but Frank White's staunchly-Christian-conservative viewpoints on abortion issues will continue to endear him to conservative Republicans, but it may also turn off moderate female voters.
Democrats would be smart to draw a sharp distinction in a midterm election that's shaping up to have a giant gender gap.
According to a recent Quinnipiac University poll: Almost 60 percent of women said they were leaning toward the Democratic candidate in their district, compared to 42 percent of men.
Meanwhile, just 33 percent of women favored the Republican candidate, versus 50 percent of men.
This skew reaffirms the trend captured by a Pew survey earlier this month, which found that women, especially young women, were overwhelmingly likely to go blue this fall, writes Li Zhou of Vox.
DeSantis' supporters, as well as most Republicans, will argue that it's unfair to view him, Scott, White, Patronis, and Troutman as some sort of ticket. Even if they are, the Democratic slate is no 'dream team' either, they will argue.
But in a state as diverse as Florida, couldn't the GOP have put forward one statewide candidate who is not a White-Guy-From-North-Florida?