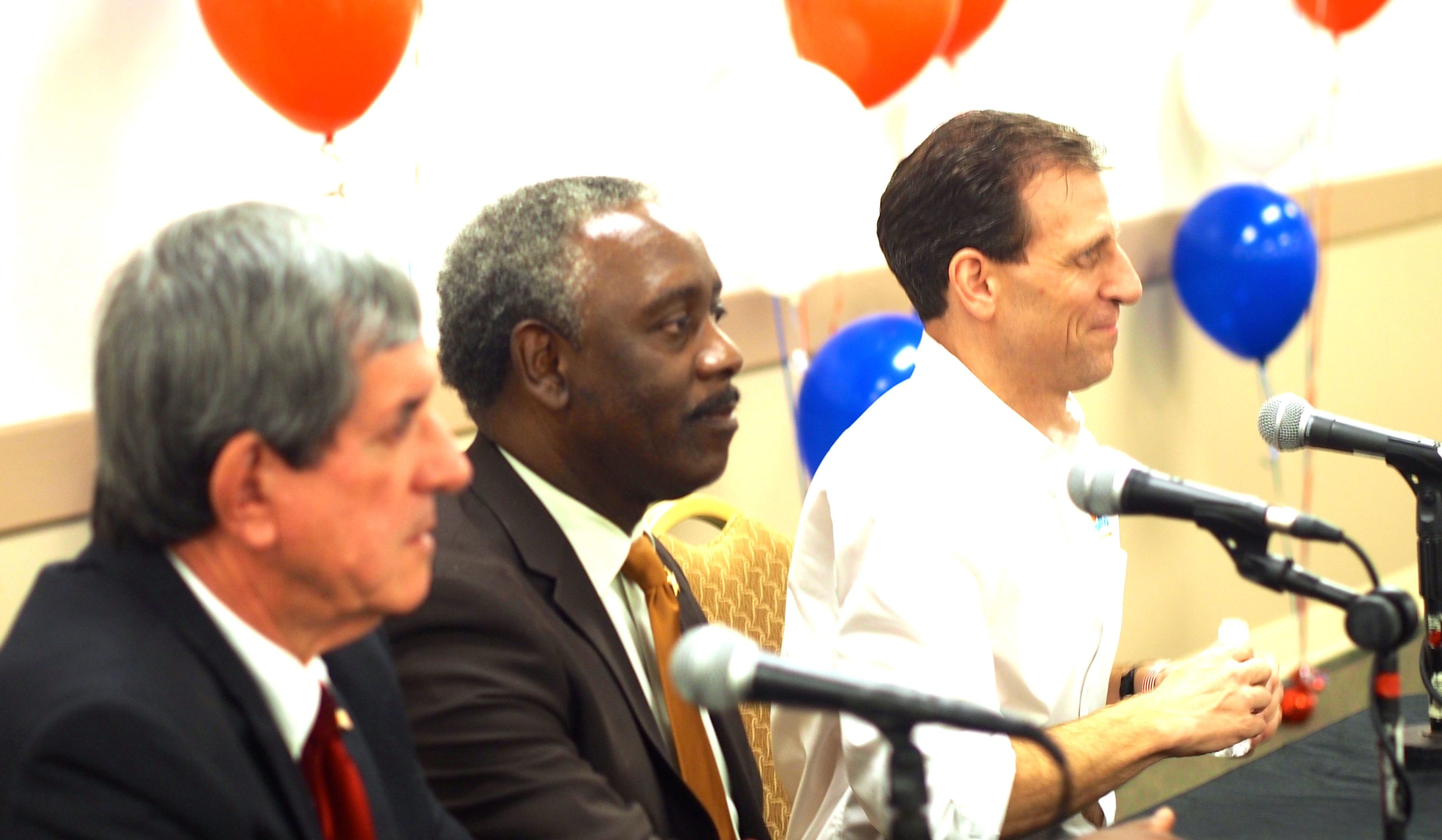 Orange County Sheriff Jerry Demings, the only Democrat running in the Orange County mayor's race, has the backing of commercial real estate developers' trade organization, his campaign announced.
The NAIOP, the Commercial Real Estate Development Association, has endorsed Demings in the three-way race for Orange County mayor.
The group, with 19,000 members, is the leading organization for developers, owners, and investors of office, industrial, retiall, and mixed-use real-estate, Demings campaign noted
Though the mayor's office and election are non-partisan, Demings took the developers' backing from his two opponents who both are Republican, Winter Park businessman Rob Panepinto and Orange County Commissioner Pete Clarke. All three have been running on a pro-smart growth platform, promoting in-fill development over sprawl.
"We are honored to add NAIOP to the many organizations that believe Jerry Demings is the right person to be the next mayor," Demings campaign stated in a news release issued by his campaign.