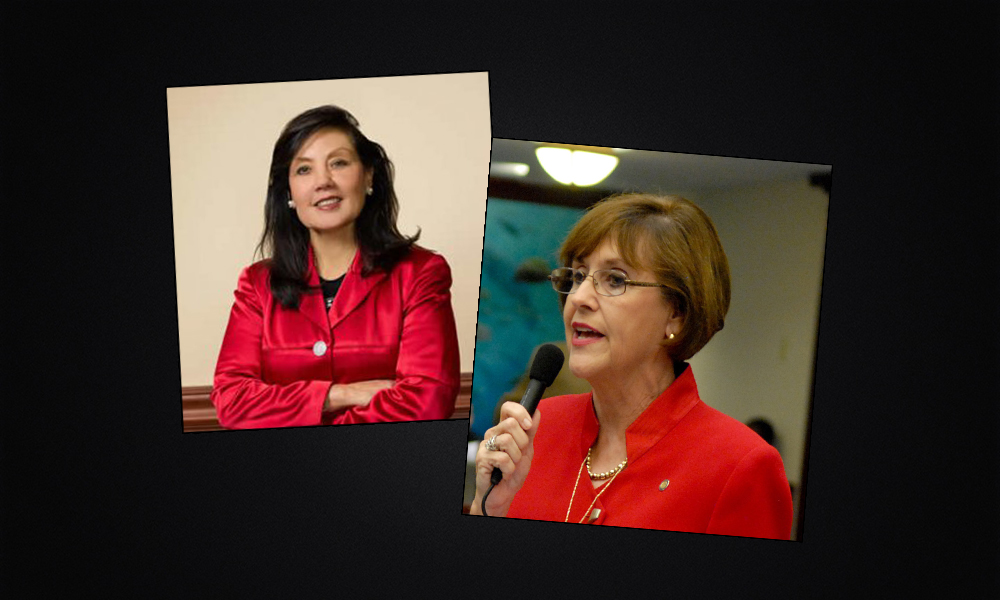 State Rep. Gayle Harrell has earned the chance for a promotion to the state Senate in November, defeating Belinda Keiser in the GOP primary for Senate District 25.
Harrell ended the night with 56 percent of the vote, while Keiser earned 44 percent despite Keiser dumping $1.6 million into her campaign account.
The pair were running for the right to compete for the seat held by Senate President Joe Negron, whose term ends this year. Negron decided to retire rather than serve out the remainder of his Senate term, which runs through 2020.
Bill Galvano, the Senate-President-designate, issued a statement Tuesday night congratulating Harrell on her victory.
"Gayle has been a tireless leader on the Treasure Coast, and having served with her in the Florida House, I have seen her hard work and commitment as a public servant firsthand. I look forward to campaigning with her as we head toward the general election," Galvano said.
Harrell has served two eight-year terms in the Florida House. The most recent stretch began in 2010, meaning Harrell would have been term-limited this year. So she sought to leave House District 83 for a position in the state Senate.
Keiser, who served as vice chancellor of Keiser University, used a large amount of self-funding to help finance her run. Nevertheless, a poll released a week before Tuesday's vote showed her trailing Harrell by a large margin.
Both candidates put their support of Donald Trump at the forefront of their campaigns. But Keiser was also hit over her past affiliations with Democrats.
Harrell will take on Rob Levy, a Stuart Democrat, who ran unopposed in his primary. The district leans Republican, however, having voted for Rick Scott in 2010, Mitt Romney in 2012 and Donald Trump in 2016.