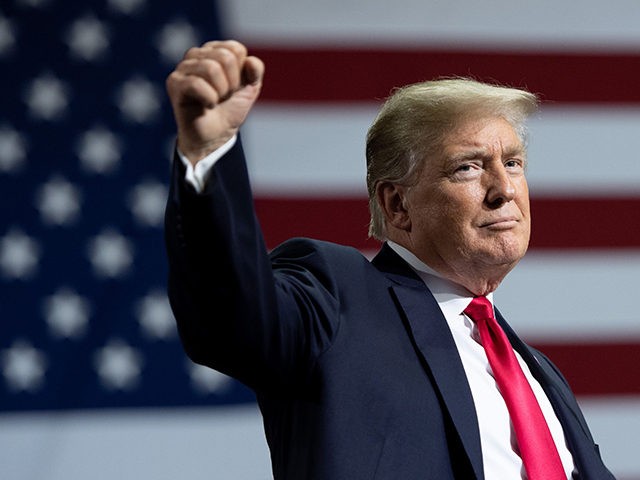 A new robocall is going out to Florida Republicans with "an important message from President Donald Trump."
Trump weighed on the Republican primary for Governor early, and in June redoubled his support for U.S. Rep. Ron DeSantis in his bid to topple the two-decade political career of Agriculture Commissioner Adam Putnam and succeed term-limited Republican Gov. Rick Scott.
In the new call, Trump again makes his case for the Ponte Vedra Republican.
The call, possibly overkill, comes after recent polls of the Republican primary showing the third-term Congressman swamping Polk County's favorite son by more than 20 points.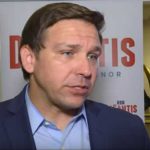 After introducing himself, Trump says "my friend, Ron DeSantis, is running for Governor of the great state of Florida."
"I love Florida. I fully endorse Ron in tomorrow's election. Ron is a strong, solid conservative. He stood with me to build the wall, which is under construction right now, fight crime and cut taxes — all things that we're getting done, and all with Ron's help," Trump says in the recording.
"Ron is an Iraq War veteran who, like me, loves our military and is giving our troops the support and equipment they need to defend us … ," the president continues.
"Remember, tomorrow is Election Day. Please get to the polls tomorrow to join me in supporting my friend Ron DeSantis for Governor. He will be absolutely outstanding. Thank you," Trump concludes.
Since DeSantis officially announced his bid for Governor in January he has climbed in the polls despite running far behind Putnam in fundraising and campaign infrastructure.
Despite jabs from Putnam that DeSantis was running his campaign out of a TV studio in New York and digs on whether he understood the issues facing the Sunshine State, DeSantis was thrust far out front with Trump's endorsement — which even saw the president stump for DeSantis with a Tampa campaign rally.
If DeSantis proves victorious on Tuesday, he'll move on to the November general election, where he'll be up against one of five Democrats vying to end the stranglehold the GOP has had on the Governor's Mansion since Jeb Bush's election in 1998.
If polling on the Democratic side of the race proves accurate, former Congresswoman Gwen Graham will take the nomination Tuesday night, though a resurgent Tallahassee Mayor Andrew Gillum and former Miami Beach Mayor Philip Levine are still in the mix.
A recording of Trump's call is below.