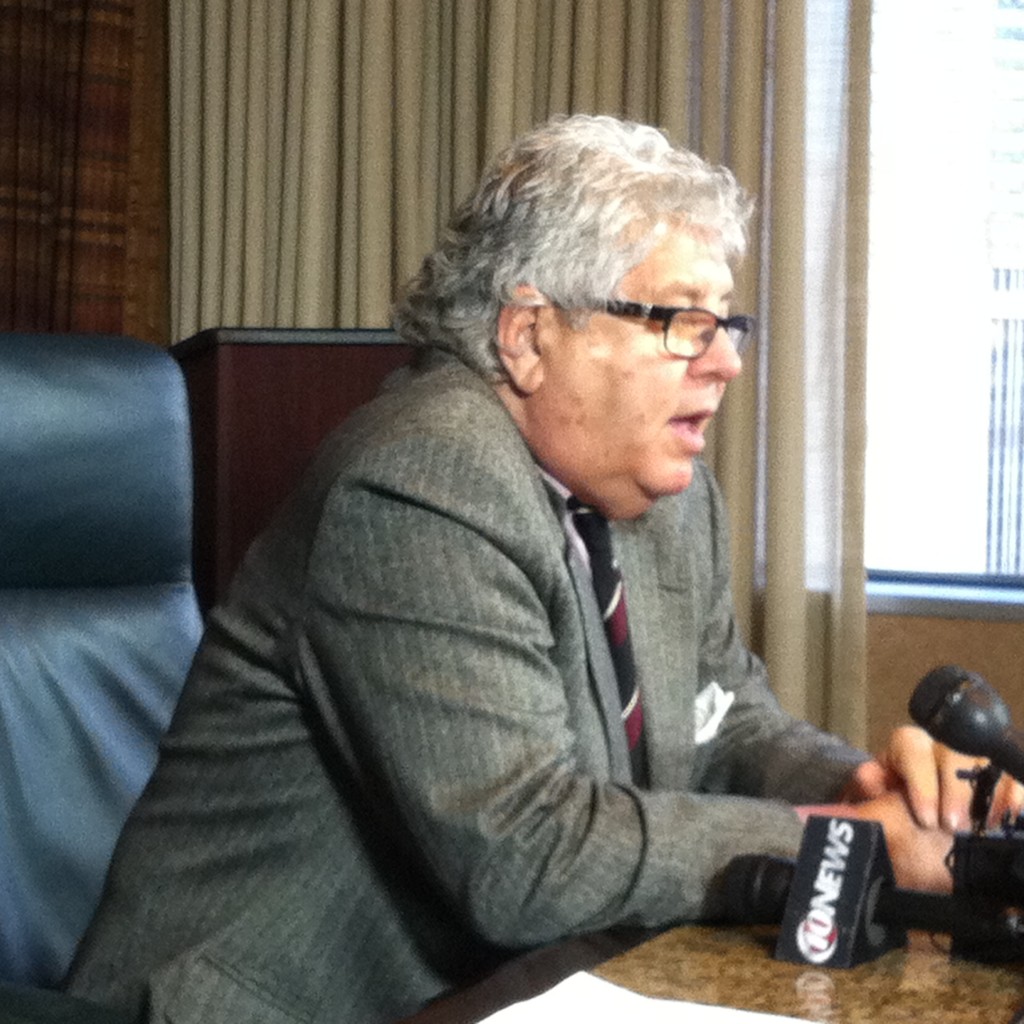 A Tampa man at the center of whistleblower case says he should get a bigger paycheck than what's coming, and now he's suing his high-profile attorney.
Brian Vinca worked at Advanced BioHealing when he learned the company was paying illegal kickbacks to medical providers who used the skin substitute Dermagraft.
He brought those concerns to the government in 2011, and hired noted whistleblower attorney Barry Cohen to represent him in court. Ultimately, the company, now named Shire Pharmaceuticals, settled with the federal government for a whopping $350 million.
"This settlement represents the largest False Claims Act recovery by the United States in a kickback case involving a medical device," said Principal Deputy Assistant Attorney General Benjamin C. Mizer, head of the Justice Department's Civil Division.
"Kickbacks by suppliers of healthcare goods and services cast a pall over the integrity of our health care system. Patients deserve the unfettered, independent judgment of their health care professionals."
But Vinca expected a bigger chunk of that settlement to come his way. He alleges in a new court brief that Cohen failed to communicate the full knowledge Vinca could share about the kickback scheme— namely, that the Medicare, Medicaid and V.A. programs all had valid claims against Shire.
Vinca as things stand expects to get between 15 and 25 percent of the total settlement—some $52.5 million to $87.5 million— as one of the original whistleblowers. But had Cohen properly handled the case, he says, he'd be entitled to much more.
As for Cohen, the 79-year-old attorney recently closed his practice office while he fights leukemia. According to February article in the Tampa Bay Times, he still has a few cases he's handling from his home, but is focused on spending time with family.
"Being a big-shot lawyer meant nothing compared to seeing my son grow up," he told the newspaper.
At the same time, his old landlord has taken him to court for $69,000 in unpaid rent.
Meanwhile, Vinca hasn't seen a penny of his settlement yet, as whistleblowers fight each other over who gets what cut, according to his attorney Bryen Hill.