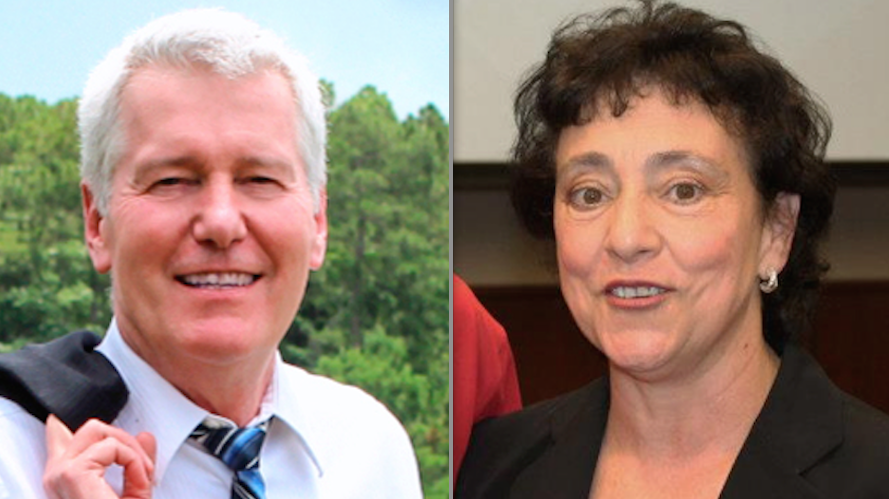 Former Republican state Sen. Nancy Argenziano is now the Reform Party candidate for lieutenant governor, the campaign for Reform Party gubernatorial candidate Darcy Richardson announced Thursday.
Richardson's campaign is filing paperwork Thursday to put Argenziano on the ballot as his running mate this fall.
Argenziano is a former Republican state senator and state representative who also served as chair of the Florida Public Service Commission under then-Gov. Charlie Crist. In 2011, she declared her disenchantment with the direction of the Republican Party and quit, initially trying to become a Democrat. But Argenziano failed to qualify for a Congressional run as a Democrat in 2012 and settled in as an independent.
Now she joined the Reform Party, the organization that dates back to Ross Perot's failed attempts to establish a major third party in the 1990s.
Richardson, a former Democrat, is the party's nominee to run for governor of Florida this year.
"Given the state of our democracy, is there any question we need to make major reforms? I am certain Darcy is up to the task," Argenziano said in a news release from Richardson's campaign. "When Darcy asked me if I wouldn't mind getting back in the trenches, given the state of America and Florida in particular, I said yes – of course!"
Argenziano added that she draws inspiration from the legacy of John McCain, according to the release.
"Nancy's record speaks for itself, she has been a champion for Florida consumers and is going to be an incredible asset for our campaign," Richardson said. "Cleaning up the corruption in Tallahassee is no small job. As our next lieutenant governor, Nancy Argenziano will be the special interests' worst nightmare."