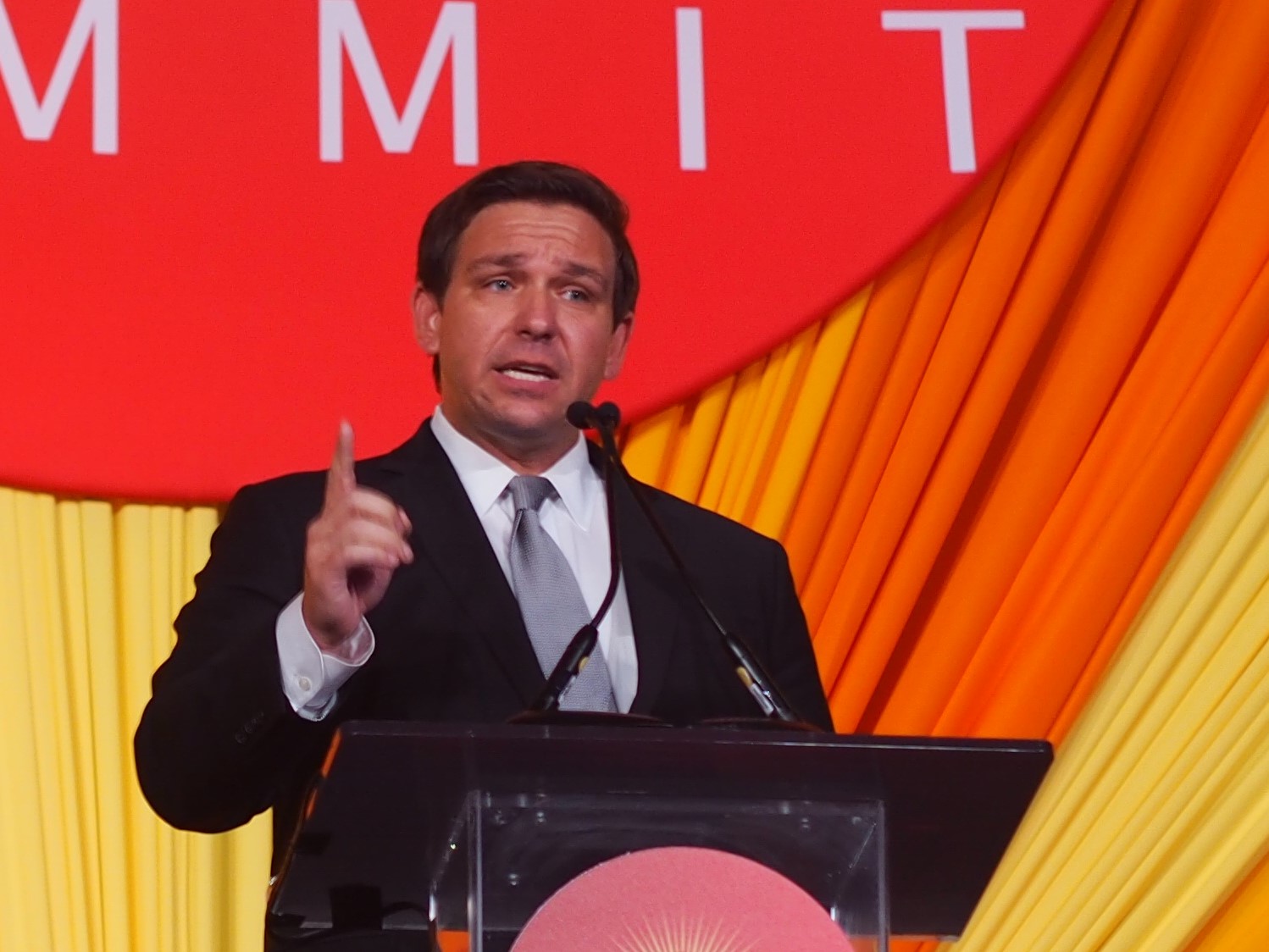 A spokesperson for Ron DeSantis said the newly anointed Republican gubernatorial nominee frequently uses the phrase "monkey this up" to describe something messed up.
That's bogus, according to Media Matters, a nonprofit that routinely fact-checks and criticizes conservative outlets.
Using a Nexis search of DeSantis' public media appearances, Media Matters discovered Wednesday that "there is no record of DeSantis having used the phrase publicly."
DeSantis has drawn national criticism and attention for using the term "monkey" while discussing on Fox News his upcoming campaign fight against Andrew Gillum, the state's first African-American gubernatorial nominee.
The full context of DeSantis' remarks: "The last thing we need to do is to monkey this up by trying to embrace a socialist agenda with huge tax increases and bankrupting the state. That's not going to work; that's not going to be good for Florida."
According to Ali Vitali, a reporter for NBC, a DeSantis spokesperson told her that the candidate uses the expression frequently and without racist intentions.
Media Matters found that DeSantis did use the term "monkey" on air during an August 2017 Fox News appearance, when he said Democrats were trying to "throw a monkey wrench" into the Trump administration's agenda.
The news accuracy group also criticized conservatives in media for coming to DeSantis' defense after the comments. Conservative influencer Ben Shapiro and conservative radio show host Mark Levin — who endorsed DeSantis — have dismissed claims that the Republican nominee's marks were racist.
DeSantis "was obviously talking about Florida not making the wrong decision to embrace the socialist policies that Andrew Gillum espouses," campaign spokesman Stephen Lawson said in a statement.
"To characterize it as anything else is absurd. Florida's economy has been on the move for the last eight years and the last thing we need is a far-left Democrat trying to stop our success."
Fox News host Sandra Smith, in a follow-up later on Wednesday, said, "We do not condone this language and wanted to make our viewers aware that he has since clarified his statement."