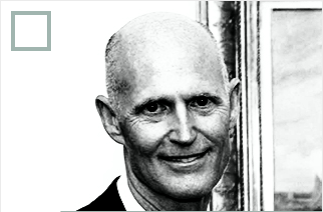 The League of Conservation Voters today named Gov. Rick Scott the first of its "Dirty Dozen" list, the morning after he formally won the Republican nomination to challenge Democratic U.S. Sen. Bill Nelson in November.
"Rick Scott's pro-polluter record makes him the ideal first candidate for the 2018 Dirty Dozen," said Pete Maysmith, LCV Victory Fund Senior Vice President for Campaigns.
Scott's campaign dismissed the move as a Democratic stunt.
"This is nothing more than another thinly veiled liberal group choosing to disregard facts and cherry-pick information in an attempt to distract from Bill Nelson's utter lack of accomplishments during his decades in Washington," said Lauren Schenone, spokeswoman for Scott for Florida.
"Gov. Scott, however, has invested record amounts in Florida's environment, including securing state funding when Nelson and Congress failed to meet federal commitments, and successfully worked to have Florida removed from consideration for offshore oil drilling."
The LCV Victory Fund for 20 years has targeted state and federal candidates who "consistently side against the environment" and whom PAC leaders feel they can help defeat.
The group boasts that in 2016, four of the federal candidates lumped into that election cycle's "Dirty Dozen" lost at the polls, including Republican U.S. Rep. David Jolly, who lost to Democrat Charlie Crist. Additionally, nine of 16 state-level candidates targeted by the group went down in defeat.
As Scott ramped up his Senate campaign this year, he worked to boost his environmental record, notably meeting with Interior Secretary Ryan Zinke and securing a commitment that the federal government wouldn't open Florida's coast to offshore drilling.
But the environmental group pointed to a POLITICO story showing that meeting had been carefully choreographed for Scott's political gain.
"Scott's election-year environmentalism isn't fooling anyone," said Maysmith.
"From censoring climate science to cutting millions from water management and mishandling the current toxic algae crisis, Floridians know that Scott puts Big Oil ahead of their communities every single time."
The group also noted a 2015 Miami Herald story saying Rick Scott had banned the words "climate change" in Department of Environmental Protection communications.
As blue-green algal bloom plague voters along the Caloosahatchee and St. Lucie rivers and red tides save Florida's coastal communities, environmental protection has become a top-tier issue in the Senate race. The LCV Victory Fund attributed that problem in part to $700 million in cuts to environmental agencies during his time as governor.
Nelson hosted an event at a Caloosahatchee restaurant in July where he said Scott had "systematically dismembered the environmental agencies of the state of Florida." Scott countered that Nelson's "decades of inaction" in Washington were to blame for the algal issues striking Florida.