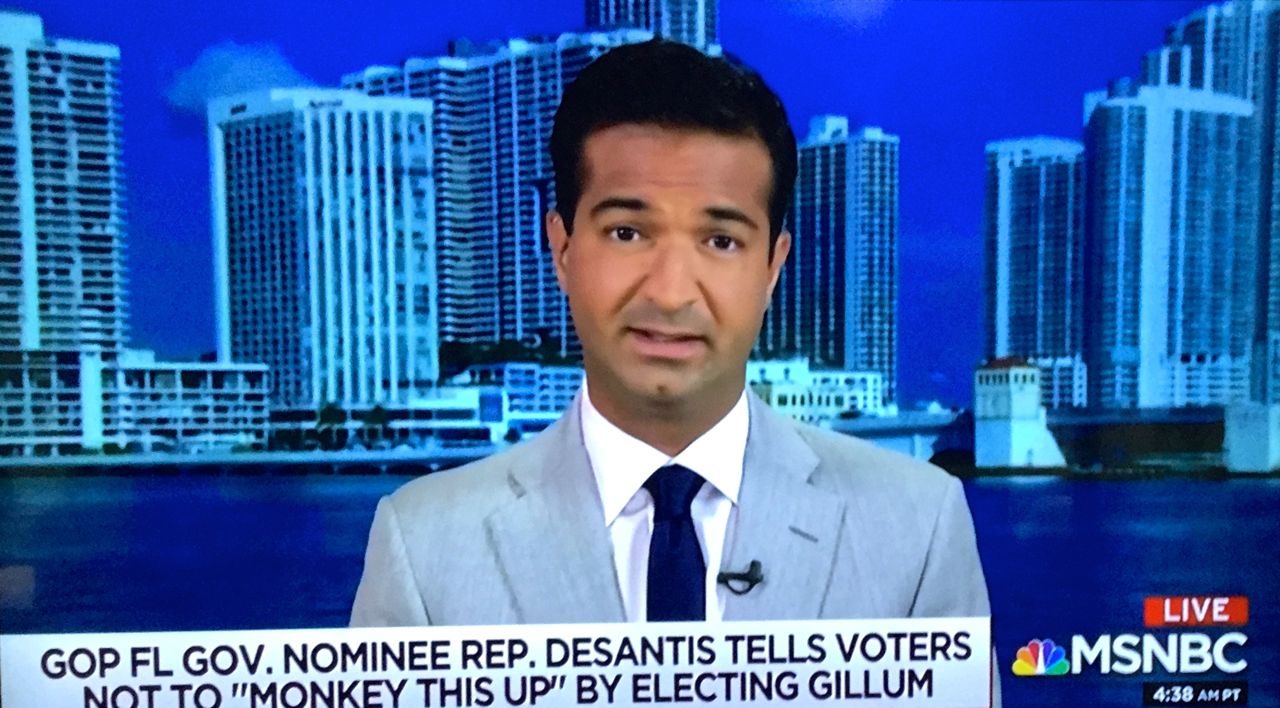 U.S. Rep. Carlos Curbelo defended his fellow Republican congressman — gubernatorial nominee Ron DeSantis — as someone he does not know to be racist but called his "monkey" statement Wednesday "stupid."
Curbelo added that his colleague should apologize.
Curbelo made the comments Thursday morning during an appearance on MSNBC's "Morning Joe." He also expressed concerns about President Donald Trump administration's child-separation policy for immigrant families and the response to Puerto Rico after Hurricane Maria.
But Curbelo's strongest comments were in response to DeSantis' statement.
"The last thing we need to do is to monkey this up by trying to embrace a socialist agenda with huge tax increases and bankrupting the state. That's not going to work; that's not going to be good for Florida," DeSantis said on FOX News Wednesday morning.
The "monkey" reference drew immediate concerns and outrage, a call back to history, where racist beliefs used to justify slavery, lynchings, racial-separation laws, and other injustices; over the years, racists had defended such beliefs with claims that black people were somehow subhuman, perhaps closer to apes or other primates.
DeSantis is facing Democratic gubernatorial nominee Andrew Gillum, the first black nominee for Florida governor from any major political party.
DeSantis' campaign insisted he was using a phrasing, "monkey this up" in a nonracial way, saying he often has done so. Democrats (and others) cringed at the comment, charging that in this increasingly divisive time, the term is at least a dog-whistle to attract the support of racists.
Curbelo faces Democratic congressional nominee Debbie Mucarsel-Powell this fall in a tough race for South Florida's 26th Congressional District.
"I know Ron. I don't know him to be a racist" Curbelo said Thursday morning. "I've never heard him say anything disparaging about any ethnic group or any person for that matter."
Curbelo added: "But I also will say that that was just a stupid comment to make, one that was obviously offensive to a lot of people. I know Ron has clarified that it was in no way intended to be racist. But I think he also should apologize because obviously a lot of Floridians and probably a lot of Americans were offended by it, given the circumstances."
He then went on to say he knows both DeSantis and Gillum well, declaring: "They should both set an example of what a healthy debate can look like in our state … I don't think Ron did a good job of that yesterday."