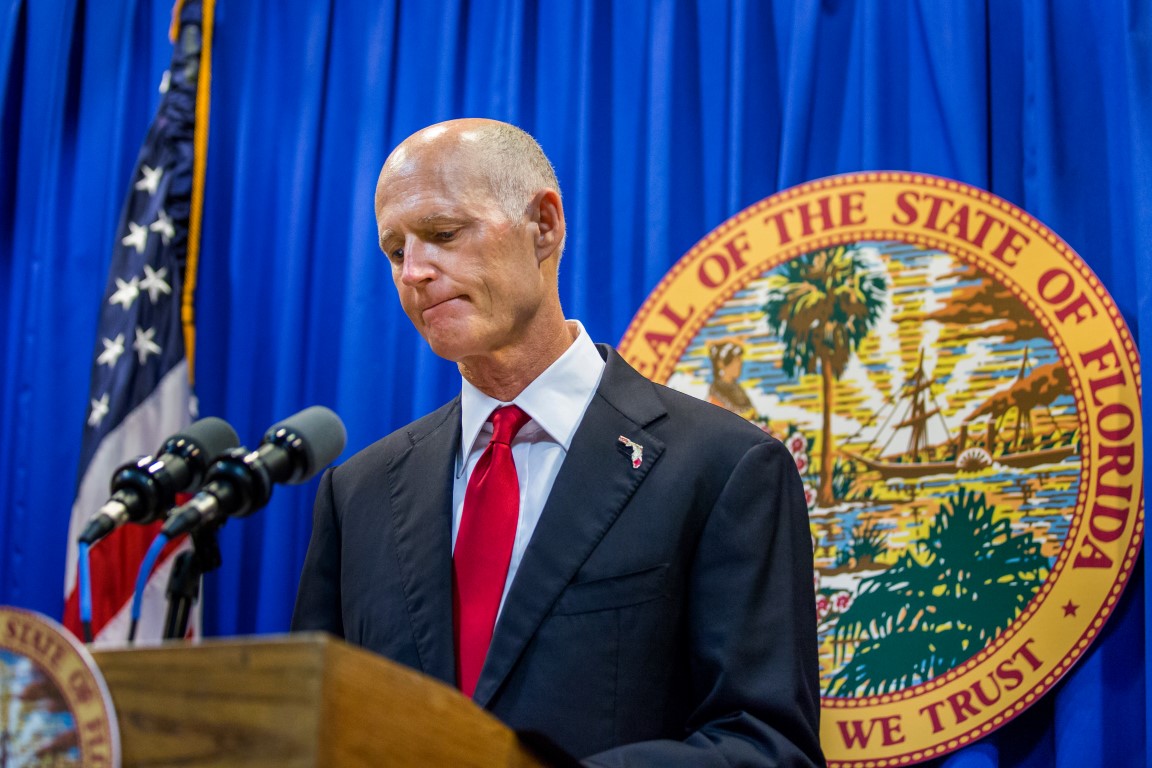 Gov. Rick Scott is again asking the Legislature to reconvene and redistribute unused funds from a program that arms non-educator faculty members and security guards in Florida's schools.
Scott publicly asked members of the Joint Legislative Budget Commission to meet and unlock the money last week. Shortly afterward, Bill Galvano, incoming Senate President, and Jose Oliva, incoming House Speaker, told The Associated Press they would reject the suggestion. 
Scott penned a letter on Thursday to the commission — which includes Oliva and Galvano — pleading for reconsideration.
If convened, the panel could use leftover money from the Coach Aaron Feis Guardian Program, provided in the comprehensive Parkland school safety bill signed into law in March following the February massacre at Marjory Stoneman Douglas High School that left 17 dead.
In the letter, Scott cites a Department of Education survey that found just $9 million of the $67 appropriation for the guardian program will be used by the few school districts that chose implement it.
"This means that $58 million will be stuck in Tallahassee, unable to be used for any purpose," Scott writes.  
Scott said he signed the bill, known as the Marjory Stoneman Douglas High School Act, with the understanding that any residual money could be used by other districts that are coordinating with law enforcement to continually staff officers at every school.
"I made it clear that any unused funding from the voluntary guardian program should be redirected to hire additional safe-school officers this school year," writes Scott.
He adds: "Schools in your community can directly benefit from the redirection of this important funding. We cannot let this money go to waste in Tallahassee."
Joining Scott in calling on the commission is Chief Financial Officer Jimmy Patronis. He noted districts are struggling to keep up with the costs of staffing police officers at each campus.
"These dollars should go to our schools so they can implement safety measures including hiring more school police officers," Patronis said in a statement. "Our school districts, many of which are short on public safety resources, can make the quickest use of this money with the school year having already started."