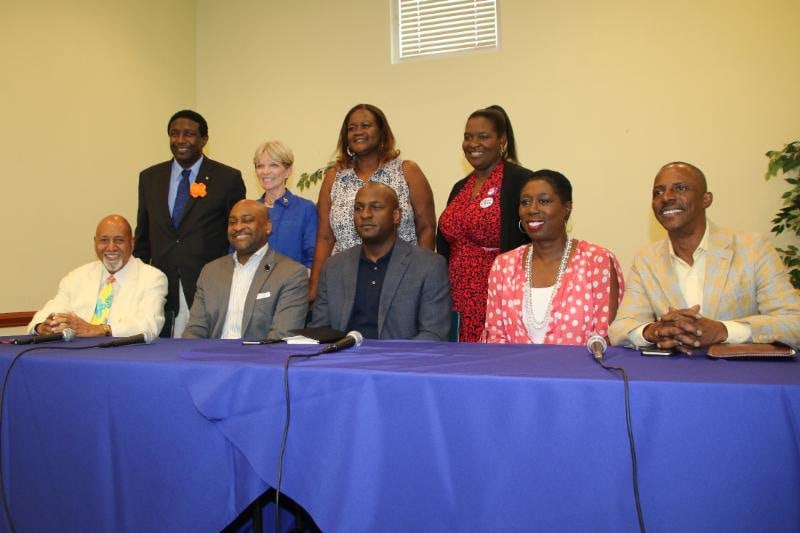 The Florida Democratic Party (FDP) says a Broward County summit this past weekend, aimed at wooing volunteers to help mobilize voter turnout among African Americans, reached maximum capacity with all 75 spots filled.
Party leaders say the sold out event is yet another sign of a "blue wave" in 2018.
"The energy is unmistakable, and it can be seen in the number of first-time volunteers we have stepping up to attend these trainings," said Democratic Black Caucus of Florida President Lydia Hudson.
"The fact that we had a packed room on the Saturday of a holiday weekend shows just how motivated our community is, and it is our job to get them mobilized, which is what we are doing at these summits."
Saturday's event was held at the Northwest Federated Women's Club in Fort Lauderdale. It was the second of six statewide events to be held in partnership by the FDP and the Democratic Black Caucus.
A statement by the FDP says these summits are "a part of the party's larger strategy to mobilize and train volunteers in African American communities to increase voter turnout."
The events focus on ways to reach out to potential African American voters, as well as methods of voter protection.
Saturday's session also featured a panel hosted by U.S. Rep. Alcee Hastings, Senate Democratic Leader Oscar Braynon II and state Rep. Bobby DuBose.
The panel was called, "What's at Risk: Black America and Trump," and focused on what FDP sees as the stakes of the 2018 elections.
The next of these events will be held in Tampa on Sep. 22, though a final location has not yet been determined, 
according to the FDP website
.