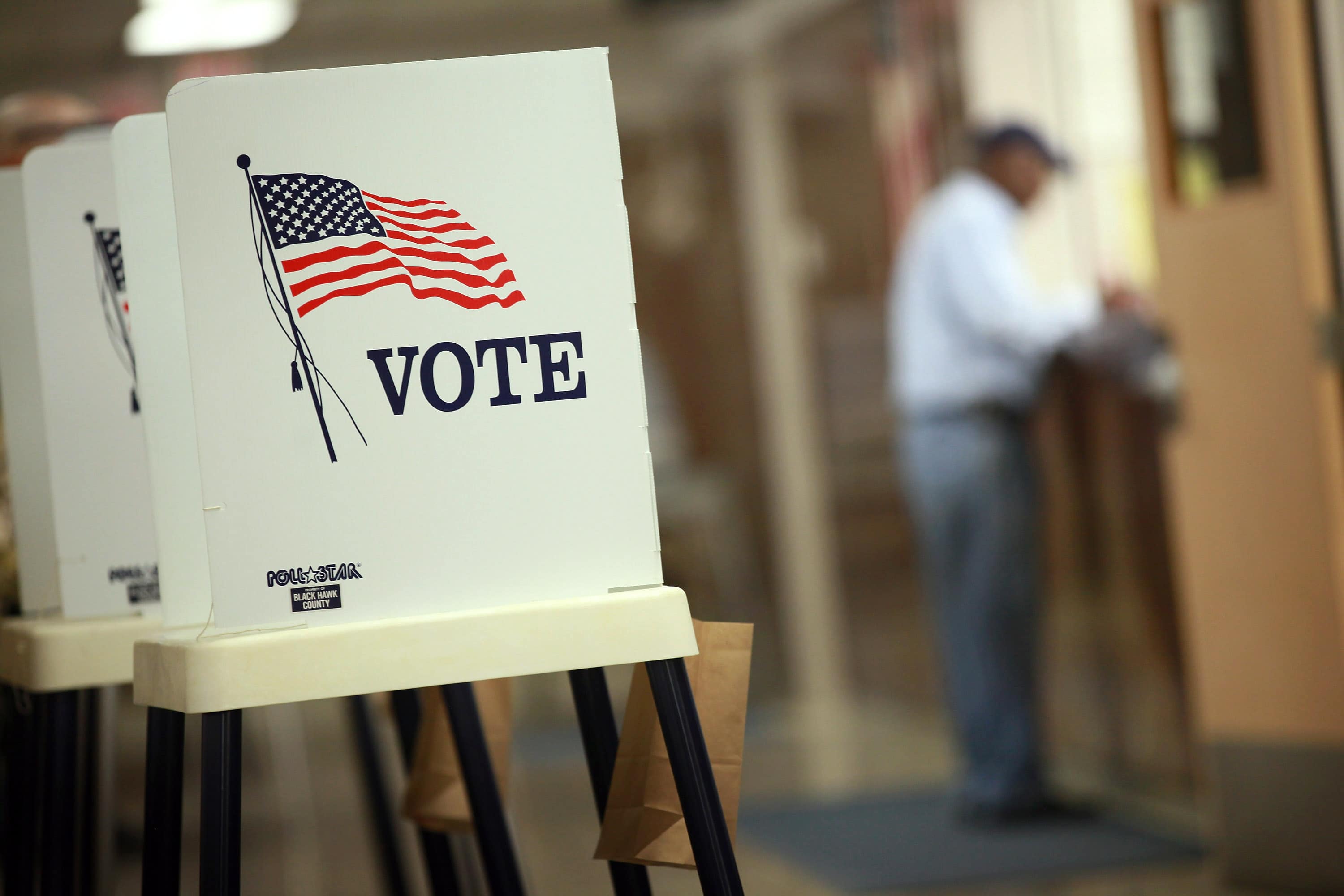 A new series of ads from Second Chances Florida, a group supporting the passage of Amendment 4 in November, is telling the stories of citizens who would have their voting rights restored if the measure passes.
Amendment 4 aims to give back the right to vote for those who have committed crimes and served their time.
According to its ballot summary, the amendment "restores the voting rights of Floridians with felony convictions after they complete all terms of their sentence including parole or probation.
"The amendment would not apply to those convicted of murder or sexual offenses, who would continue to be permanently barred from voting unless the Governor and Cabinet vote to restore their voting rights on a case by case basis."
More than a million people who committed felony offenses would regain their voting rights under the amendment, and Second Chances Florida showcases four of those people in their new campaign.
Susanne Manning received a 30-year sentence for misusing funds from her employer, according to the group. Now that she's out, she says she aims to help other women readjust to life after prison.
"I do go to different organizations that help women when they get out of prison, and I help the women learn how to bake," Manning says in the ad.
"Teaching other women that they can be accomplished and that they can become independent and not have to be treated as a second-class citizen is overwhelming."
Brett Ramsden tells his story of growing up an athlete before a life of partying turned into an addiction to opioids. Brett began stealing to sustain his addiction, and was arrested on theft charges. Now that he's served his sentence, he says he has been sober for five years.
"My story is not unique," Ramsden said. "I've met hundreds, if not thousands of people, with very similar backgrounds and stories of redemption who've come out the other side better for it."
Army veteran Clarence Office Jr. is also featured in one of the group's ads. Office was honorably discharged but was arrested on drug offenses. He now works with the Florida Department of Veterans Affairs, and argues it's not fair to those who have served the country and struggled upon return to deny them their ability to vote.
"I know a lot of other veterans like myself," Office begins in the ad. "Guys and women who have went and served their country are not eligible to vote. The system is broken and Amendment 4 can fix it."
Another one of those veterans is Alan Rhyelle, who was a member of the Army who fought in Vietnam, earning a Purple Heart in the process. He suffered from PTSD when he finished service, and was arrested once for a marijuana charge. Rhyelle is also now disallowed from voting.
"Florida law and Florida politicians are keeping us from voting," Rhyelle said. "That's wrong and we should fix it. There's people that have put themselves on the line to protect our freedom. And Florida won't let them vote."
The spots, all between 45 second and a minute long, aim to garner support from voters to vote in favor of the amendment. A 60 percent majority must approve of the measure for it to pass.
"If Amendment 4 is passed, I believe that Florida is sending out a word that it believes in second chances," Manning argues.
"When a debt is paid, it's paid," Rhyelle added.
Watch all four ads from Second Chance Florida below.