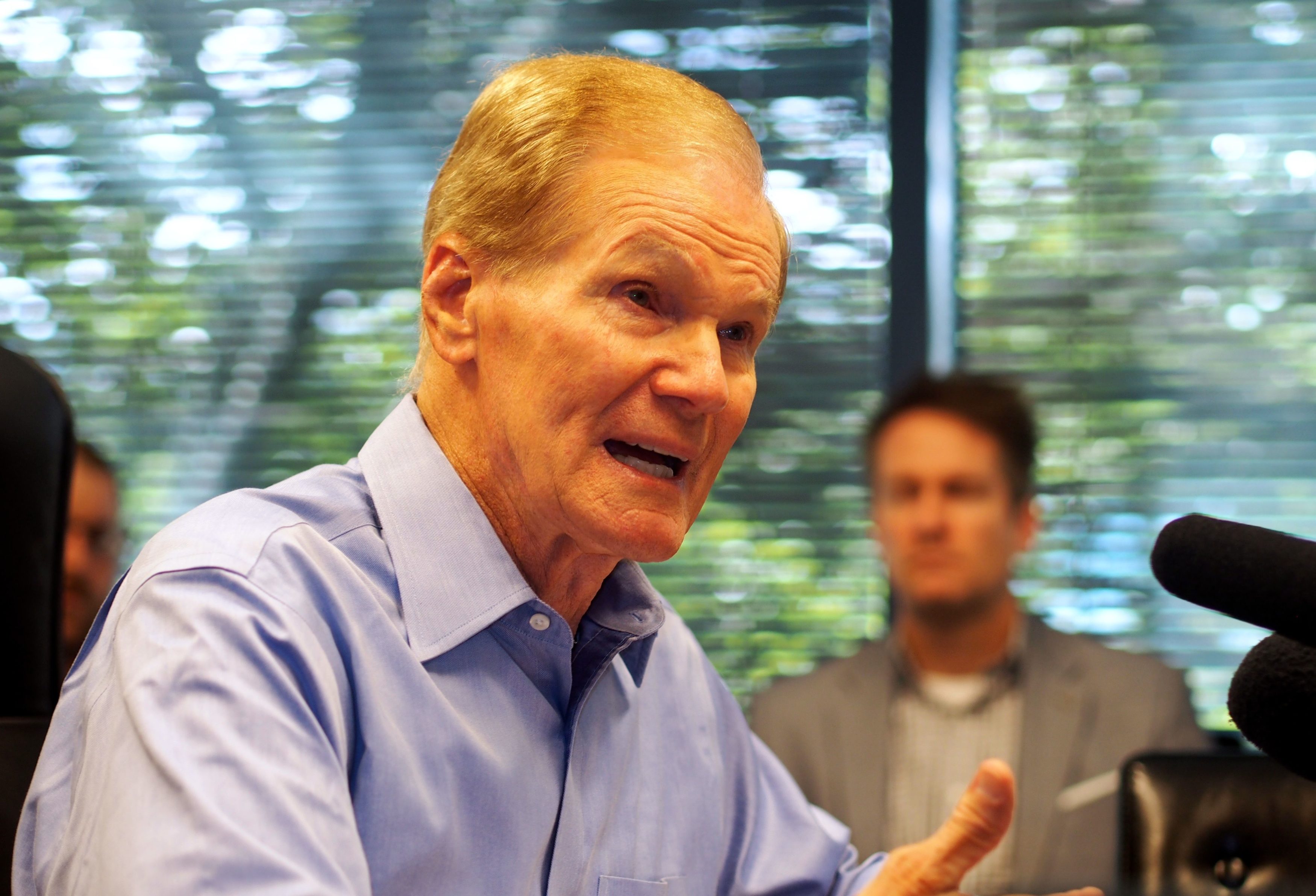 In the past week or so, President Donald Trump's presence in statewide Florida Republican election politics may have all but vanished, leading Democratic U.S. Sen. Bill Nelson on Monday to essentially say that his opponent Gov. Rick Scott might run but can't hide from his past with Trump.
"My opponent is acting as if Trump has the plague. You can't turn away from being a creature of Trump, which is exactly what he is," Nelson said.
Nelson was responding to a question about whether he expected his campaign would push the message that Scott and Trump have been close now that polls show Trump with a low popularity among independent voters, and that Republican candidates such as Scott do not seem to be highlighting their relationships in recent events. In particular, at a campaign kickoff for state candidates last week in Orlando, there was only one fleeting reference to Trump during an hour of speeches, and it did not come from Scott.
Scott's campaign spokesman Chris Hartline responded by writing, "Gov. Scott supports the President when his policies help Florida and disagrees with him when they hurt our state. We were happy to welcome Vice President [Mike] Pence to Florida literally last week to campaign for us."
The senator did not explicitly say his campaign was going to seek to make hay of Scott's relationship with Trump, but he sought to spell it out Monday.
"Trump urged him to get into the race. They have been buddy-buddies for years. He's tried to implement Trump's policies on killing the Affordable Care Act, on denying climate change and sea level rise, you name it. What Trump has done, he has embraced it," Nelson said.
"And all of the sudden he sees that Trump may not be so popular and so all of the sudden he has changed his complexion 180 degrees," Nelson added.