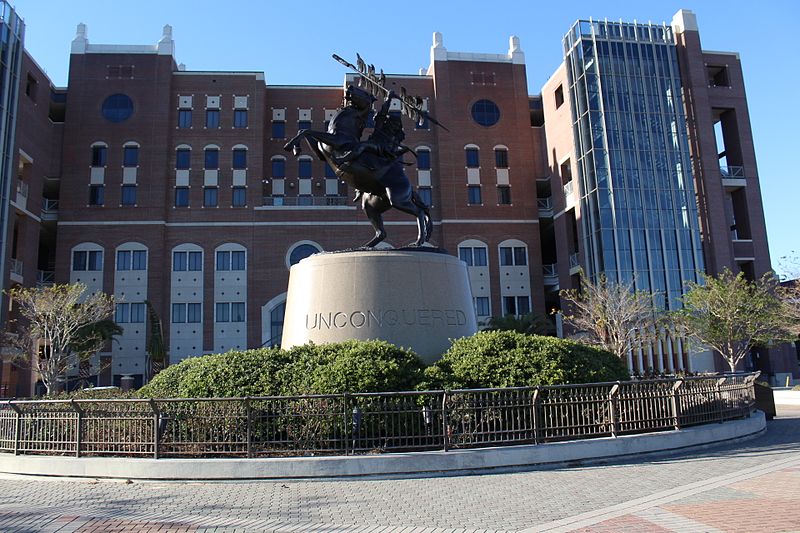 Jokes by a medical school professor about porn, sex toys and the Zika virus has led to a lawsuit against Florida State University, according to a complaint filed in Leon County this week.
Christina R. Goswick-Childers, formerly an academic program specialist at the school's College of Medicine in Tallahassee, filed sexual harassment and retaliation claims after she reported incidents and was let go last February, her suit says. 
But the university denied any discrimination or retaliation against her, countering with a 60-page dossier.
It says the U.S. Equal Employment Opportunity Commission investigated her case and was "unable" to find any "violations" of federal discrimination law. It also says she was terminated for "multiple egregious performance issues" and notes that the professor she complained about — Dr. Gregg Stanwood — was never her direct supervisor.
Goswick-Childers said her troubles began in February 2016, when Stanwood — a developmental neuropharmacologist and behavioral neuroscientist — joked in front of two other co-workers he couldn't give Goswick-Childers his credit card information because "she may use the card to purchase porn or online sex toys and his wife may find out," according to the complaint. 
After she reported the remark about two months later, "the (work) environment became hostile and extremely stressful" as Goswick-Childers "believed she would face retaliation."
She said she did the following January, after a guest speaker "made reference to sex toys in (a) presentation (on the) Zika virus," the suit said. Stanwood told her in front of four others that "he had made a bucket list item of being able to introduce a speaker that incorporated sex toys and science."
Goswick-Childers reported the second incident later that month, throwing in a separate complaint that the College of Medicine "refused to consider black students," including those from Florida A&M University. 
A day later, she found a Post-It note on her office door saying "Hey Hoe," the suit says. Goswick-Childers was later demoted, stripped of various responsibilities and ultimately fired, she says. She now seeks a judgment for "general and compensatory damages and economic loss."
In a statement, FSU General Counsel Carolyn Egan told Florida Politics "an independent external investigation found no evidence of wrongdoing. We have every reason to believe the court will reach the same conclusion."
A report Egan provided says Goswick-Childers was faulted for "inaccurate and inappropriate record keeping" and issues with her "general professionalism," mentioning strife with co-workers. 
It also says, however, that College of Medicine officials had confronted Stanwood "to address (his) behavior" and "set expectations going forward." He "acknowledged his wrongdoing and offered an apology."
The report further says Goswick-Childers had first reported Stanwood anonymously, outing herself to a department chair after he found her "crying and hiding under her desk." She later declined the university's attempt to engage in "any complaint resolution process," the report says.  
Goswick-Childers is represented by Tallahassee employment-law attorney Marie Mattox, who specializes in representing plaintiffs in discrimination and retaliation cases against the state. The case was assigned to Circuit Judge James Shelfer.
Here's the lawsuit as filed:
And the university's response: